If you're like me you've backed and funded many kickstarter projects. Some have turned out to be terrible, some have been awesome. Well, we want to know your opinions on the hottest and most 'must have' projects going on right now.
Submit and vote for your favourites down below.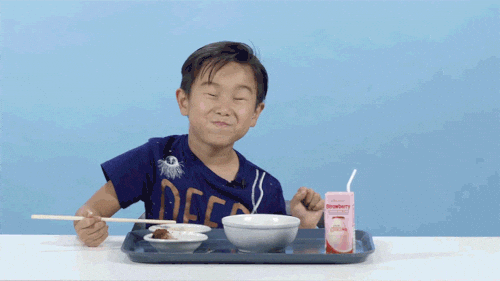 Submit a picture at the bottom of the list of the Kickstarter product, company logo or perhaps a picture from their look-book and write a short description of why you love this project.
This post contains affiliate links. Affiliate disclosure: As an Amazon Associate, we may earn commissions from qualifying purchases from Amazon.com and other Amazon websites.
Sassy Pants Sweets & Treats is a custom bakery named after our micro-preemie daughter and started as a hobby to help contribute to the household. With the help of social media and amazing friends/family, we far exceeded our expectations!!  Within months, we were licensed, insured, and going legit.  We travel to various events (such as comicons) and are lovingly known as "The Nerdy Candy Company" with our novelties such as superhero chocolates and cookies. (We make other novelties, too, but I don't want to infringe on copyrights! 😀 )
The Mini Mobile Bakery Kickstarter
The Mini Mobile Bakery was a concept given to us by a fellow family business. When we get fully funded, our mini bakery will have 1-2 heating elements to make chocolate/caramel/candy, etc., a mini convection oven to bake on site, a mini fridge to keep things cool, plus ample storage inside the cart. When we are ready to leave an event, all of these items will fit perfectly back in the cart, so we can literally roll out the door!  We will have the same type of health permit as a food truck, but we are compact enough to literally go through a typical doorway and set up with a 120V plug!  The cart will be completely customized to our needs and give us the ability to prep, prepare, and serve fresh baked goods directly from the cart!  This opens us up to set up for weddings, farmer's markets, fundraising events, or even the novelty of having fresh desserts for any event!
We would love to be able to have our cart up and running for our Valentine's Day Chocolate Covered Strawberry Extravaganza, and that's completely contingent on getting fully backed on our kickstarter!
We will be hosting a #CookingAMA and will be answering questions LIVE on Monday, January 15, 2018 at 8 PM EST.  #CookingAMA
This post was created with our nice and easy submission form. Create your post!