Update: We have a new more up to date post of the best fashion kickstarter projects, check it out here.
---
If you're like me you've backed and funded many kickstarter projects. Some have turned out to be terrible, some have been awesome. Well, we want to know your opinions on the hottest and most 'must have' projects going on right now.
Submit and vote for your favourites down below.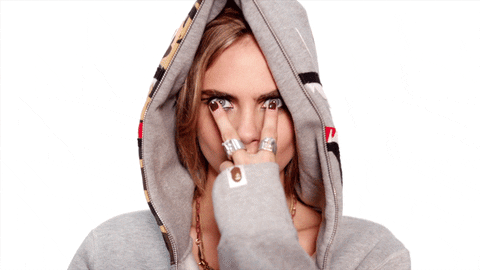 Submit a picture at the bottom of the list of the Kickstarter product, company logo or perhaps a picture from their look-book and write a short description of why you love this project.
Checkout Bullish Denim on Kickstarter and see why everyone is buying these American made jeans. Bullish Denim got funded quick with their Perfect and Relaxed fitting jeans. These Jeans have so many unique features that all jeans lacked read all about it in there campaign on Kickstarter.
#2

Performance Underwear for men that's actually worth wearing
Underwear so comfortable and designed so precisely you'll forget you even have them on.
THE MISSION. This is the first of a distinguished and uniquely contoured line of athletic styled clothing and accessories.  Packed with the latest fabric styles and design, they are modeled for the athlete in us all and fitted for your everyday activities.  Simply the most comfortable fit, you'll forget they are there.
Made from our own blend of luxury material with a special corecut design to ensure extra comfort fit, performance enhanced waistband and infinity lasting stitching that won't fall apart.
Check it out today
At Bondi Swim Co, we live for summer, and to have the perfect summer you need the perfect summer swim-shorts! The problem is most swim-shorts just don't tick all the boxes.
Swim-shorts, are either too long, too short, too wide, or too tight. They either compromise on functionality, comfort or style.
We know the swim-short problem has needed fixing for years, so over the past 18 months we have been working non-stop on designing the ultimate pair of swim shorts - you can live in all summer long.
#4

Vintage Camera Enamel Pins
#5

Wood-Worx Co. | Precision Cut Eyewear
Wood-Worx Co. deliver precision cut eyewear that has been crafting using only eco-friendly materials. With a mission in mind, the founders of Wood-Worx have set out to disrupt the absurd norm of retail markup with their online based business..but that's not all they have done.
Wood-Worx Co. is also dedicated to making a difference in the life of others. Because of that, Wood-Worx has partnered with a non-profit organization in hopes to help restore vision around the world. For every pair of sunglasses claimed, Wood-Worx Co. donated three pairs of reading glasses to individuals in developing countries who have impaired vision.
Life is short my friends. Come along and join Wood-Worx Co. on this journey and help make a difference.
Kickstarter link:
Why We're Making Socks
At a time when hate and negativity surround us, Roller Skating is far more than just music and dancing. It's a lifestyle, and it's a subculture that serves as an escape from the rough world we live in. Roller Skating is synonymous with the classic Disco-era, and we want to create a pair of socks that individuals can wear to represent the Classic Skating passion.
What Will The Funds Do?
Our backers will make it possible for us to begin the meticulous creation and production of a high quality Polycotton sock that will remind you of the classic Disco-era. These will be one-of-a-kind socks made specifically for Roller Skating, with a combination of breathable (and super comfortable!) polyester and cotton fibers.
Available in black or white.
We are Super - Raw from Milano. For a long time we are working on the elegant and strong design of our shirt. While designing and producing The Elegant Strong Shirt we have promised ourselves that our product will obtain the highest quality as possible as it can have and will have the longest lifetime. Therefore, there should not be any doubts that something can happen to your shirt.Our mission is improving the traditional top brand industry.
LEZÉ the Label is a versatile clothing brand for the entrepreneurial spirit, made to fit every aspect of your life.
Everybody needs that perfect pair of pants that feels comfortable and looks great with all the roles you play in life. Truth is, dress pants aren't comfortable. They are expensive and only serve one purpose: going to work. Fueled by a burning desire to wear PJ's all day, whether at the office or lounging at home, LEZÉ the Label was born.
#10

ROMO Watches, From and for young. The rule breaking StartUP.
The watch brands have always been shown as classic and boring brands. But we are ROMO Watches, and we are nothing like that.
We believe that strong quality watches and the best designs it is not related to high prices. We reduce to the maximum the production costs, as well as the benefits to be able to offer our revolution to the world. That is our premise.
#11

Introducing Cambridge Denim
The Baxter Wood Fashion Co. originates from West Africa, producing top-quality hand stitched shoes, handwoven features on bags, and accessories. The backpacks have a colorful handwoven patch of fabric made only in west Africa, through a millennium old technique.
The company was formed with the belief that top-quality fashion can improve the quality of life around the world, and as such, the Baxter Wood Fashion Co. created the Baxter Wood Foundation Inc. A non-profit organization that receives 10% of all sales profit on each product of the Fashion Company for our flagship, "Dare to Dream" project. A Project aimed at creating a quality education program in underdeveloped countries, which will be tuition-free for all underprivileged children enrolled.
Our company prides itself in creating jobs, providing fair wages to once no-income earning cobblers and tailors for the production of quality fashion for our customers.
Hello. We're Screaming Martyr.
We're a retail brand that has just set out on a very exciting journey and we'd like you to come with us. We're a warrior brand, a visually captivating marque, built using years of insight and experience in branding, design and advertising for other successful retail brands around the world.
Screaming Martyr is a brand that we'd like to introduce you to. Hello.
Here it is, our first collection: #RebelAngel is a limited edition of really well conceived, designed and produced leather goods and apparel for every body. Really, for everybody. All of our bags and wallets are gender neutral.
Having spent the last two and a bit years travelling back and forth between Ireland and East Africa consulting with advertising and branding agencies, we've been inspired by the entrepreneurial spirit that we discovered there. During our travels we met people from all over the world and some of these people are now part of our brand supply chain.
Screaming Martyr is not just about leather goods. We're also developing a range of clothing which will be available soon and just like our leather goods, we are sourcing our fabrics and garments from suppliers that absolutely guarantee:
No use of child labourNo use of forced labourSafe and healthy working conditionsLegal labour contractsPayment of living wageFreedom of association and the right to collective bargainingNo discrimination against employeesNo excessive hours of work
We are creating really high quality goods that are surprisingly affordable. We'd love you to own one (or two) and be part of our story.
We are keeping this collection small for now so that we can realistically manage the capacity. We are in a position to add rewards with a later delivery date should the demand require it. We have a fantastic supply chain who are incredibly supportive and believe in the Screaming Martyr brand as much as we do and are willing to go that extra mile to get this off the ground with us.
This is where you guys come in. The funding will help us go into production and get our eCommerce business up and running. The site has already been built and tested over the last few months and is close to completion. Just waiting to stock it now!
Our strong belief in opportunity extends to our pledges. We want to give everybody the opportunity to be part of this brands growth. You can pledge anything from €1 because we know every cent, penny, dollar, euro, pound, whatever your currency is, counts and we are extremely grateful for your backing and support. All backers will also receive a code for use in our online store.
Our customers are our brand ambassadors and from time to time we will be using influencers to promote our brand and products. If you think that might be you, we want to meet you. We're all about promoting opportunity and growth in the economies in which we are working.
If there is anything you want to know, ask us. We see this process as a valuable source to measure how people see our brand. It will give us great insight that we will use to improve and constantly evolve so that the customer experience is as best as it can be. We love great customer service and we want great customer service to be an integral part of our brand identity.
Che
#15

Introducing: The Tuxpeedo
#16

BeeYourself – swimwear for girls with a POCKET!
We have a unique, patent pending design, that has been missing in the female swimsuit world....pockets!  We are actively taking pre-orders via Kickstarter rewards and are excited about the amazing number of backers in such a short time.  Pre-Order Here!
Meet Charlotte, 12 year old CEO and the creator of www.BeeYourself.love.   Her idea was born on a beach when she was just 9 years old. While walking the beach searching for beautiful shells and rocks, she had forgot to bring a bucket. Her hands quickly filled with shells she was collecting and when her dad asked her why she didn't have pockets, her idea was born.
She felt it was unfair that boys swimsuits had pockets. Why shouldn't girls be allowed to have pockets? At that moment, she knew her daring attitude and idea was going to change the way all girls wear swimwear.
Michael, dad and IT professional, decided Charlotte's idea might be a great learning experience. After all, how many of us have had brilliant ideas that just sat in our brains? He figured he might teach his daughter valuable life skills building a product, a brand, and a company. What he learned was so much more. Working with strong females in the fashion industry, he learned the challenges women face in business.  They all shared the same message, "we need more girls to challenge themselves". Not only did we have a cool product, but the mission of the company became very clear: To encourage young female entrepreneurs  to dream big!
Together this duo is joining fashion with function.  Together they are taking on not only the fashion industry, but helping drive awareness and change for girls to push forward in a male dominated business world.
#17

VAMATIC Watches – Swiss Made Revolution
VAMATIC Watches - Swiss made Automatic and quartz watches with anti-scratch sapphire glass, two straps, 5 year warranty and without luxury markup.
To offer you a choice you deserve, we has created 2 Vamatic watch collections. Winston quartz collection with its Swiss Made Ronda movement is precisely created and designed to ensure the highest accuracy using an electronic oscillator regulated by a quartz crystal.
On the other hand, Vauclain Automatic collection will delight you with its Automatic Swiss Made ETA movement, which winds itself automatically as the wearer moves the wrist.
Both collections are embellished with a sapphire crystal glass and come with a 5 year warranty, butterfly clasp and a quick change spring to adjust your look! On top of all, both collections are having a Swiss made certificate, are water resistant and controlled numerous times to prove the high-quality.
GET YOUR VAMATIC WATCH HERE: https://goo.gl/yxu1x2
#18

Shay Brims – 100% Water-Proof, UV Protected Hats!
-PATENT PENDING-100% WATER-PROOF. UV PROTECTED. KEEPS ITS SHAPE.
We designed a hat like no other. With a great love for the outdoors. And a passion for really great hats. We developed Shaya Brims a hat that can get wet, protect your skin and go from pool to poolside without losing shape. Designed by an active California girl, made for women across the world who love the sun––and taking care of their skin.
OUR SWIMBRIM TECHNOLOGY.
Technology consists of a flexible, active foam with a soft touch coating which is 100% water-proof, highly UV resistant, lightweight, and non-toxic. The Shaya Brims Hat with SwimBrim Technology was built to live outside and protect your skin in and out of the water without losing its shape.
Visit our Kickstarter Project: https://www.kickstarter.com/projects/1776961166/shaya-brims-100-water-proof-uv-protected-hats?ref=66tr6b
This post was created with our nice and easy submission form. Create your post!