Motherhood is a miraculous blessing, it doesn't matter from which perspective you look at it. The simple fact of adding a new living, breathing human life to your house and creating a family is something that gives an undeniable sense of purpose to the species, to the individual, and to women especially.
A woman who just became a mother has not only fulfilled her biological imperative, but has given herself, and the world, the gift of life to nurture and protect until it develops on its own as a fine human being. The impact of a mother's work is something of immense magnitude, and so should be the appreciation shown to them. When gifting a new mother, make sure to get her the best stuff, make sure to get her these gifts.
Bumpin Blends are pre-blended smoothie cubes designed for pregnancy and motherhood by a team of nutritionists, and are rich in omega-3s, protein, iron, and greens. Each of the 22 blends supports a particular ailment of motherhood — fatigue, trouble sleeping, pregnancy symptoms, mood swings, milk supply, and more.
Mom simply needs to pour a packet of cubes into her blender with some liquid and blend – a 30 second healthy breakfast. Every smoothie bundle comes with 24/7 text support from a nutritionist (who is also a mom!) so she can get all of her nutrition questions answered by an expert at any time.
Searching for God in the Garbage is an extremely candid memoir of how a Harvard grad overcame food addictions and learned to experience the deepest kind of pleasure from being a mother. Welcome to a transformative experience that speaks to our souls, nurturing the beauty in each of us.
A mom-invented breastfeeding clip that secures a mother's shirt while breastfeeding to be hands-free, nurse comfortably and maximize milk flow.
They have a Gift Set that includes the nursing clip + a BPA Free Breast Soothie for treating breast tenderness.
As seen on Shark Tank (got a deal with Lori and Ashton Kutcher), The Beebo offers more than just a free hand. It also provides a parent with the freedom to interact more with their baby during feeding time so you can read to your baby, enjoy family meals together, or even give them a little massage. It's great for transitioning baby from breastfeeding to bottle feeding as well because of how it's shaped and where it's placed.
We have full grain leather & canvas crossbody tote bag for woman at the moment but more products coming soon. Our products are top quality and fashionable and great gifts for mothers. They are made of top grain leather and will last a long time to come.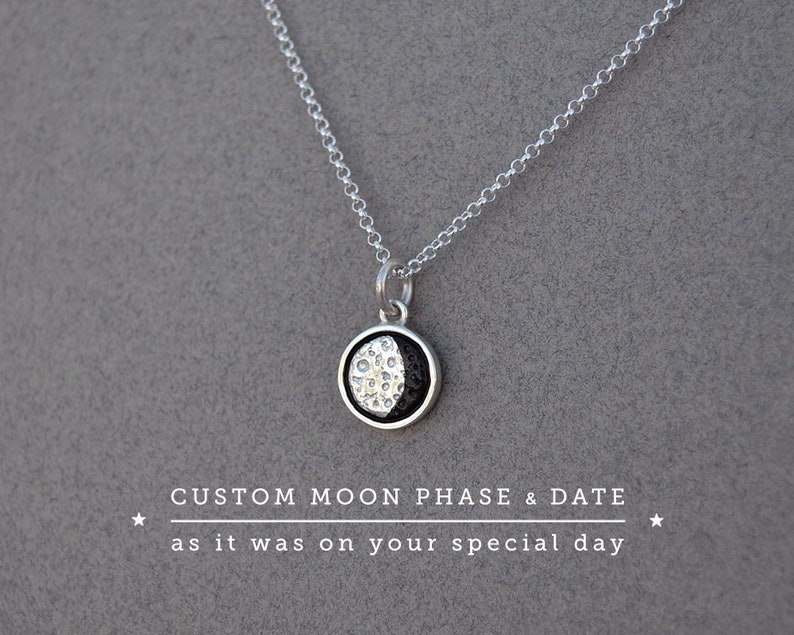 My CUSTOM MOONS Collection are personalized gifts perfect to give to a New Mom. The Moon in the jewel -that can be a Necklace, Bracelet, Ring, Pin, etc- will feature the lunar phase that the moon had the day the baby was born. That date will be also imprinted on the back of the moon, and it comes in a lovely ready-to-gift moon-themed box also personalized with the quotes: I give you the moon from the day you became a mother or as you would chose, and the names of the giver and receiver of the gift.
Our EMF Radiation Protection Blanket is perfect for pregnant women, new mothers, babies, and young children. EMF Radiation comes from all electronic devices, and when they are close to us for long periods of time they can cause biological damage to our bodies! The effects of EMF radiation are even more pronounced in children and babies. The blanket is made of organic bamboo, and has our EMF shielding material interwoven inside the fabric to block up to 100% of radio frequencies that come from laptops, tablets, cell phones, WiFi routers, baby monitors, and other wireless devices.
Cook healthy family meals with no chopping or prep. Just add a few of your favorite ingredients to assemble the meal. It's perfect for busy nights (or exhausting days) when you want to cook but don't have time to start from the beginning.
If your house is anything like mine, mom is the one who checks and sorts the mail. Surprise her this Mother's Day with a personalized letter from her kid(s) delivered straight to her mailbox.
Designed to hold more water than the standard hospital peri bottle to begin with, the Momwasher also has the sprayer on the bottom so you can actually use all of the water in it without holding your hand below you in the toilet. This product made the difference between filling a bottle once and waddling back and forth between the loo and the sink.
She will love how this beautiful necklace keeps her little one close to her heart, as it can be personalized with her child's name, initials, birthdate, and more. The Open Circle Necklace was hand crafted to be perfectly imperfect like the journey life takes you on that is nonetheless filled with so much beauty. This piece is a lovely canvas for telling part of your story. Personalize it with a special message, date or names. The pendant measures approximately 1 inch x 1 inch and can be personalized with up to 18 characters. The sterling silver or bronze charm comes with a 14kt gold filled chain.
The bestselling book provides practical tips for moms, especially working moms, on how to manage a career or a business and life as a mother. New moms are trying to figure out how to manage all the things, which only gets harder with a new baby. I share my own experience and research in addition to tips, insights, and advice from more than 110 working moms who I interviewed.
Contributors to this article
This post contains affiliate links. Affiliate disclosure: As an Amazon Associate, we may earn commissions from qualifying purchases from Amazon.com and other Amazon websites.