Well, she's pregnant now. You could say that the mission of the marriage is well on its way to being accomplished, no? You've scored and the team is getting ready to welcome their newest member in an ETA of around 9 months. It's a time of high expectations.
While you wait, is good to remember that your wife is putting in work night and day, be it conscious or unconscious, to finally bring on a new life into the world. If there's a task that's should be shown great appreciation, this would be it. And if there's ever a time to show your wife some appreciation, this is it. Show it through with the gift that a pregnant wife cannot help but adore, show it to there with one of these.
This Moisturizing Organic Baby Lotion is a best-seller from baby skincare and diapering brand MADE OF, a company known for putting organic formulation, ingredient transparency and sustainability first. MADE OF gives parents an open look into their ingredients, formula and manufacturing locations – all of which can be found in a few clicks on their website. Their products are vegan, non GMO, gluten free and pediatrician and dermatologist tested, and all made safely in the USA.
New Moms love matching their little ones. New moms also are desperate for convenience, and more sleep. Solve all three with the MiliMili Ultimate New Mama Gift Set – featuring a crazy soft wearable blanket and teether for baby, and a matching eye mask and scrunchie for Mom. The eye mask is perfect for sneaking in Power Naps, and the scrunchie is a stylish and snag-free way to throw up your hair and rock the mom-bun. All made in LA of silky soft and hypoallergenic bamboo fibers.
Giftgowns are maternity and nursing gowns that make the perfect gift for a pregnant wife. They're the perfect item that takes expecting mamas from bump, to birth, to baby! With soft 100% cotton fabric, two pockets, and snaps on the sleeves for functionality, she'll be able to deliver in style, take Insta-worthy first pics with the baby, and then even use the gown for breastfeeding! You can even customize Giftgowns with a picture of your baby's ultrasound, a photo, favorite saying, or graphic!
Show your wife some extra LOVE during her pregnancy by gifting her Lakrids by Bülow's LOVE Collection. These Danish sweet treats are a Scandinavian cult favorite and highly addictive, regardless of loving or hating licorice. Lakrids by Bülow uniquely specializes in premium licorice wrapped in luxurious chocolate and features fan-favorite flavor combinations. The limited-edition LOVE Collection contains sweet Strawberry & Cream and Cranberry flavors to turn even the skeptics into licorice-lovers.
SHOOFIE is the only luxury bag designed specifically to help women carry and travel with their fancy shoes. Women still want to look fabulous while pregnant and shoes are an amazing way to express personality and style throughout a pregnancy. However, swollen feet and sore legs and back can really reduce how much time a woman can actually spend on her feet, let alone in high heels. SHOOFIE is a chic and functional way to carry your heels so you can change into your flats quickly whenever you need to.
Every pregnant wife has heard "make sure you do your Kegels!" Being pregnant and giving birth can make the pelvic floor weaker, which can lead to the inability to hold urine in. This is true for any activities that may apply pressure like laughing, running or sneezing. Treatment can be difficult. Doing Kegel exercises correctly on your own is often impossible on your own. Many women start to believe you have to "live with it."
Yarlap is designed to reestablish pelvic floor muscle control for you. All you do is insert it like a tampon for 20 minutes a day and it does the pelvic floor workouts for you, no guesswork.
Bumpin Blends are pre-blended smoothie cubes designed for pregnancy by a team of nutritionists, and are rich in omega-3s, protein, iron, and greens. Each of the 22 blends supports a particular ailment of motherhood — fatigue, trouble sleeping, pregnancy symptoms, mood swings, milk supply, and more. Mom simply needs to pour a packet of cubes into her blender with some liquid and blend – a 30 second healthy breakfast. Every smoothie bundle comes with 24/7 text support from a nutritionist (who is also a mom!) so she can get all of her nutrition questions answered by an expert at any time.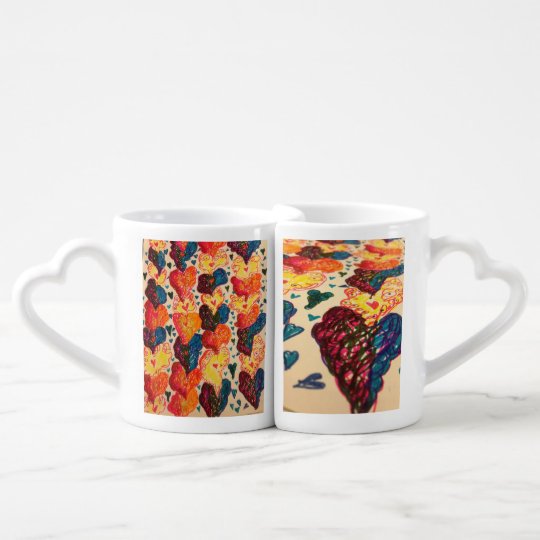 Showing you two are in this together! I'm here with you, and love you! And, besides, having a warm cup of anything is always comforting and nutritious, showing that you care about the mind, body, spirit, emotions and all-around health of your wife, mother of your child-to-be, or partner.
Organic teas to help support your pregnant partner at every stage of pregnancy from first trimester nausea to prepping for labor. Make her feel loved and spoiled with these teas sure to put a smile on her face this Mother's Day.
Luxor Linens` luxury bath robes are the perfect gift for a pregnant wife. Check out our favorite robe below! They are luxurious and you can add a personal touch of custom monogramming Mom Mama Mommy or whatever you wish to have monogrammed on it!! Plus we offer luxury gift packaging!
Everything you need to make the perfect s'more bite! When going out seems a little too overwhelming, turn to Smalls Smores. It's a complete date in a beautiful box and shows a certain amount of forethought. It's the date idea, the gift, the activity, the conversation, the romantic candle-light, the laughter, and dessert… of course!
Tovala is the ultimate hack for soon-to-be moms who want delicious, freshly cooked meals without any of the work. The Tovala oven is the only app-enabled steam oven with a brain that will cook your meals with the precision of a professional chef. Here's how it works. Tovala's chefs assemble your meals and deliver them fresh to your door.
You do 1 minute of prep work then your meal is ready to cook. Scan the meal's barcode and press start. The Tovala Oven cooks your meal on autopilot. You get a delicious, home-cooked dinner in 20 minutes or less. Tovala offers flexible meal plans that you can cancel at any time. Head to their website for a 180-day risk-free trial so you can try it out for yourself.
Gift your wife with a fun, sweet, fully illustrated, children's book that will help her and your baby bond as she reads aloud to your newborn! Reading aloud to your baby provides numerous benefits as the sound of her voice provides comfort, nurtures their bond, and can actually help your baby begin to learn words. Written by Jean Alfieri, Zuggy the Pug: Six Tales is a collection of short story poems featuring an adorable pug who loves donuts and being silly, and is a story that dog lovers, the pug-obsessed and readers young and old enjoy.
The Welly Original Mug. As a mom-to-be, it's essential to be sure that you're drinking enough water. Drinking water is extra-important during pregnancy, and it's more important than ever to ensure the source your are drinking from is safe. This product is made with bamboo, a natural, renewable resource, and comes with a removable infuser to brew tea or naturally flavor water with fruit. The BPA-free flip caps come in a variety of colors, and the vacuum insulation keeps drinks cold for up to 24 hours and hot for up to 6.
Welly also donates 3% of all sales to water projects that bring wells and other long-lasting clean water solutions to communities worldwide. Welly's founder Ben Kander created Welly drawing inspiration from his mother's remarkable life. Through her love of life she uplifted her community in ways that continue to inspire people, making it a beautiful gift for a mom-to-be.
You've survived pregnancy and now you have a newborn baby. What's next? You open up Deep Breaths by Michelle Pearson-and maybe take a few deep breaths of your own. This isn't your grandma's parenting book.
YouTube parenting vlogger, Michelle Pearson, brings her inspiring and motivating parenting stories, tips, and tricks for the modern millennial mom. From what to expect as the pregnancy develops to the milestones within the first 12 months, Michelle knows that the journey will have highs, lows, and the occasional unexpected surprise on social media.
In her book, she details what to expect during pregnancy and the first year of motherhood, the importance of finding your mother tribe, how to embrace motherhood with all of its ups and downs, and how to continue managing your career-and your social life-now that you have a newborn to care for. In Deep Breaths, Michelle will help you figure out what kind of mom you want to be-and how to become her. She will walk you through the good, the bad, and the ugly.
And she will show you how to find, define, and embrace the mother within you-all while maintaining a delicate balance and taking the time to pamper yourself, sometimes, too.
All women know how hard it is to get through a full day without feeling a draining level of stress, and it can be exhausting. But life coach KJ Landis is here to tell us that reaching true, stress-free health and wellness is a real possibility.
Using a multidisciplinary approach to reclaim ultimate wellness, Landis walks us through a variety of self-care tips, tricks, and methods to help you step into your better self. Learn about the origin of how we remain stuck in our lives, how to lose baggage and blame once and for all, how nutrition plays a roll in everything we do, and much more in this excellent guide to complete mental and physical wellness.
Parenting is hard. Your newborn is up all night and sleeps all day, keeps spitting up all over their adorable onesie and only wants to eat while Game of Thrones is on. What do you do when you have a new problem to solve every day? Baby Hacks Handbook has simple, innovative solutions for all your basic baby dilemmas. If it's pregnancy, adoption or infant jitters you have, this book will help you out. With helpful statistics, infographics, and the latest research on all things baby, it's the comprehensive guide to becoming the best parent ever.
Ginger syrup is perfect for pregnant women – it's made straight from ginger root, so it's wonderful added to hot tea or seltzer water when that lovely first trimester nausea sets in. And best of all, our syrups contain no artificial colors, flavors, extracts, preservatives, or high fructose corn syrup. The taste and color come straight from the plant ingredients so mom can rest easy knowing she's only drinking natural things while pregnant.
Soakees Boots are endlessly reusable – simple to use – fits feet from size 13 down to size 4- needs only 2- 3 CUPS of water to be effective – are portable enough to be used absolutely anywhere, anytime and anyplace and immediately gives the mother to be relief from the pain of pregnancy induced swollen lower leg and feet, stress relief and all the documented benefits of a foot bath all in only 20 minutes – without ever having to try to pick up or use a heavy tub of water on the floor ever again!
Bursting with the essence of bitter orange blossoms flowering in Spring, Inflorescence Body Elixir infuses clinically proven actives such as skin-plumping Sweet Iris Stem Cells & Vitamin C Ester into a blend of sustainably procured, phytonutrient-rich botanical oils. Sunflower, Moringa, Prickly Pear, & Tamanu seed oils combine to create the sensation of deliciously moisturized, ecstatically touchable, bare skin. KYPRIS Body Elixir: Inflorescence is a non-greasy, multi-active body oil produced with clinically proven actives typically reserved for facial care and 12 of the most potent and nourishing organic, wild crafted, and co-op grown botanicals blended.
The perfect day to night romantic 12 shade palette. Formulated with organic coconut oil and organic shea butter to create an uber smooth buttery texture for one swipe application. Infused with organic rose hip oil which provides radiant looking, glowing skin.
Rose Quartz powder helps to reduce the appearance of fine lines, wrinkles and redness while illuminating the skin with its light-reflective crystals. This palette is sustainably packaged: with removal of eyeshadow pans and elastic, this paper palette is fully recyclable and zero waste- the first in the industry! 10% of proceeds go to The Water Project, which provides clean, safe and reliable water and sanitation solutions across sub-Saharan Africa, one village at a time.
Olverum offers a luxurious way to unwind, soothing aching muscles, relieving stress, and promoting a restorative sleep that can help revive a tired immune system. Enveloping you in its intoxicating unisex fragrance, Olverum is a sumptuous indulgence that leaves your skin silken, your mind calm, and your body refreshed. A unique and luxurious aromatic blend of essential oils which combine to ease stress and relax tension in both mind and body, bringing you back to your complete and natural self. Olverum Bath Oil is highly concentrated and only half a capful (5ml) is needed per bath. Accordingly, virtually all the oil is absorbed by the skin leaving no greasy residue in the bath after use.
Like Jade, Rose Quartz is a wonderful healing stone. Said to be the crystal of Venus, the goddess of love and beauty, the rose quartz roller is the perfect tool to incorporate into your self-care and beauty regime. Rose Quartz is known to help balance and strengthen the heart and circulatory system.
A small Herkimer Diamond Crystal is suspended on a 14k yellow gold ring on a 16.5 inch sterling silver chain with an offset accent gold ring. The Herkimer is 1/4 inch long. Handcrafted in Rosendale, NY, USA.
Circles with dot detail are interconnected to smaller circle studs. Sterling Silver hoops are made in Denver, CO, USA and are 2 inches long.
Sterling silver is hand formed into a swirling ring and a pearl accent in size 7. Handmade in Frankfurt, Germany.
Contributors to this article
This post contains affiliate links. Affiliate disclosure: As an Amazon Associate, we may earn commissions from qualifying purchases from Amazon.com and other Amazon websites.