If you are lucky, your mom has been around you for the most part of your life, which is already quite some years if you can read this post. Sometimes we are so busy growing up that we forget that they are also growing older too.
Mothers give much of everything they have for their children and it's only fitting that you take some time in showing how deep your appreciation for them is. It might not be much to totally compensate the totality of the love you share for her, but these gifts for older mothers can surely be a nice gesture that also comes in handy for them.
Tip 'n Split–The innovative LED magnifying tool that not only helps you read the menu, it can calculate both tips and splits for each member of your group. Easy to use for all, keep dinner in fun mode with a gadget that takes the stress out of paying the bill – plus it keeps your smartphone away from the table!
If you have never been divorce then you may be unaware of the struggles women go through, many are stuck, locked in pain and the shame cycle. Connect How To Love And Accept Yourself After Divorce (endorsed by Jack Canfield) supplies the keys to thriving so you can live your best life. Connect is a foolproof plan to heal your heart, pinpoint your true dreams and desires, and find a meaningful and lasting authentic love for self. The 11 relatable stories take readers on a journey showing them how they can push past fears and struggles and build their confidence, so they can live the life they've been dreaming of.
Hilarious coffee mug that will suit a sassy momma this Mother's Day
Get your mom start her morning right this cute coffee mug.
Make your mom laugh with this funny coffee mug.
Make your mom smile this adorable mug.
New Scandinavian watch brand, with watches designed by Bang & Olufsen designer, Jakob Wagner.
The Nixplay Digital Frames are the perfect gift. Wi-fi enabled, these beautiful frames are updatable from anywhere through a phone app or web browser. They allow you to keep Mom or Grandma updated with the latest photos from your family in a click of a button. The Nixplay family of frames comes in a variety of colors and sizes and some models even have built in speakers for videos.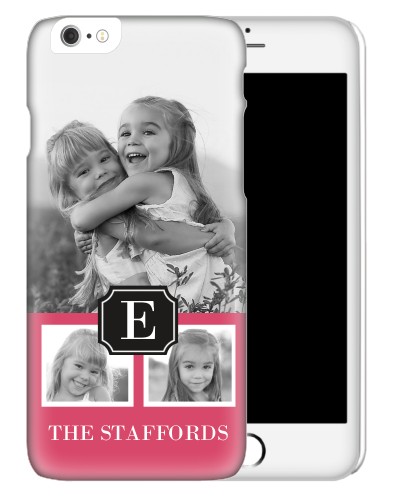 Mom is never far away from her phone so why not give her a personalized photo phone case like this one from Shutterfly. Not only can she proudly share a great picture of her family, her phone will also stand out in a crowd.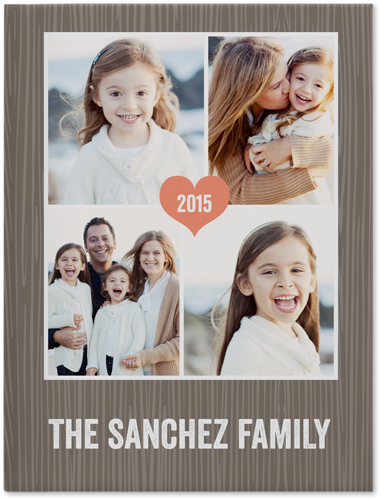 If Mom is a journal writer or even someone who likes to write a list, a journal with family photos on the cover will make her notebook extra special. Then take her on an adventure so she has some great memories to write about.
Luxor Linens` luxury bath robes are the perfect gift for an older Mom. Our Rebecca Women's Kimono Waffle Robe is a must have. You can get Mom her favorite color and get it custom monogrammed just for her! Plus we offer luxury gift packaging!
This new book for moms is a candid look into the heart of every momma. The emotions moms deal with on any given day are universal, and continue through every season of motherhood. From feeling afraid, alone, overwhelmed, guilty, confused, vulnerable and everything in between, motherhood is hard. Too often we pretend we are fine when we are not–even grandmas still worry about their adult kids.
How Are You Feeling, Momma? meets you where you're at with realness and authenticity. There are 31 chapters for 31 different emotions, and each one includes candid and personal reflections from the perspective of two different moms, a Christian mom from Ohio and a Jewish step-mom/grandma from New York.
Each feeling is tied to a specific Psalm scripture and includes a personal reflection question. These mommas have 66+ years of combined parenting between them. This book is a joint effort to provide some spiritual uplift for the trenches of motherhood, and a reminder to moms and grandmas that they are not alone in how they feel.
Every woman loves fresh flowers, particularly when receiving them on a random day throughout the year, and delivered straight to you door. This thoughtful gift keeps on giving and easily brightens your mothers day!
Every mom deserves a break. Enjoy this beautifully designed tumbler with your favorite beverages. It will keep your drink hot or cold, Our stemless drink cup is more stable and less prone to spills than regular stemmed glasses. Meaning, you can use it on the go – in more crowded and busier places – like the workplace, while traveling or when running errands.
I highly recommend this creative, beautiful journal. It combines journal entries with good notes, so in addition to documenting and journaling about your feelings and emotions, you can also journal about food sensitivities. Also, the beautiful cover will help any woman feel confident and comfortable writing down her feelings! Journaling is a great coping skill for handling stress too! Highly recommend for any woman you know.
Give her something that will bring her comfort every day while adding some style to her kitchen. GelPro mats are the most plush and comfortable mats on the market, providing relief to legs and backs while cooking and cleaning in the kitchen. Plus they come in hundreds of colors and patterns, something to fit any home décor.
Ideal clock for people of all ages! Great for Home, Office or even Classroom use. The words Dementia, Alzheimer's or Memory Loss are 'not' printed on the clock itself so it makes a great gift for those special loved ones, especially Grandma & Grandpa.
It is quickly becoming a perfect Senior Care and In Home Care necessity. This DayClox Digital Calendar Clock displays exact time in a large, bright and clear display that can be seen from across the room. It's bold, sharp & non-glare display is invaluable for the visually impaired and the elderly.
Features 8 different languages: English, Spanish, French, German, Italian, Polish, Dutch & Welsh. Display can be easily set to 12 hour or 24 hour (Military Time). Great for people with macular degeneration.
Convenient USB Charging: Save money on expensive batteries. The Esky Key Tracker is USB chargeable! A 10 minute charge provides an incredible 3 months of use.
Low Battery Alert: Key finders aren't any good if they're dead! When the batteries are low, the LED screen will flash so you know it's time for a charge.
Amazing 100ft Range: The key finder's radio waves can easily penetrate through walls, furniture and doors – you'll be able to find your lost goods no matter where they are. This device can locate items from 50 ft away indoors and 100 ft outdoors, emitting an 85dB~90dB beep when the items are nearby.
Enter ultra-healthy powders like Amazing Protein Glow, a superfood boost to promote collagen synthesis. It's specifically tailored to deliver nutrition that's delicious and simple to enjoy. Moms have been all over this and sales are not slowing down. If your mom is the type to make fun of us herbivores, just don't tell her!
Seriously, she would never know the difference it tastes so good (plus, isn't that what they did to us to get us to eat our veggies?). Amazing Protein Glow is crafted with 15 grams of plant protein plus reviving superfoods, including Rose Petal, Holy Basil, Acerola Cherry, Guava and lemon peel, to help support collagen synthesis and production for healthy skin and a natural glow.
It's a great way for older moms to stay active with both standing and sitting versions of each exercise, fabulous music including Blues, Zydeco, Celtic, Jazz, Country Western, Bollywood and More. Give Mom the gift of better health and a super fun dance routines including feather boas and even kazoos!
Delight your mom by spoiling her favorite child – her cat! The Cat Ball® is a modern cat bed. This hexagonal cave-like cat bed has two openings, so cats can go inside and hide, and we can still see how cute they look. We make our beds in the state of Washington, using high quality cotton fabrics.
Murad's Night Fix, a nighttime formula that works to repair skin while you sleep. Its built in aroma technology prepares the senses for a deep, restful sleep that's sure to prep her for the day ahead.
Contributors to this article
This post contains affiliate links. Affiliate disclosure: As an Amazon Associate, we may earn commissions from qualifying purchases from Amazon.com and other Amazon websites.