Mothers are great. Why? The sole fact that you are capable of being here, reading this, tells you all you need to know.
Mothers also like to feel appreciated, and out of all people, they probably deserve your appreciation the most, so you better make sure to show it to her with the best gift you could find – preserved flower arrangements in Sydney! Here are some ideas on just what that gift might be.
This product was recommended by Allyson McCormley from MadMade Design
MadMade Design Aprons are brand-new, reversible, tunic-style aprons that you'll want to keep on through dinner. There are 14 beautifully curated print combinations to choose from and they're fully reversible for two looks in one garment (or if you stain one side just flip it over). Unlike most aprons, MadMade aprons come in a few sizes (b/c one size rarely fits all) and have wide shoulder straps, so they won't pull on your neck. There's also a full-width designed to hold your phone, glasses or a recipe pad. Made in the USA.
This product was recommended by Jacqueline Pirtle from FreakyHealer
365 Days of Happiness is perfect for celebrating any Mother in the highest regard – just as she deserve – because it comes with Happiness!
Women call it a "healing spa" for the body, mind, soul.
Moms call it a loving and beautiful coffee table book. Smart, uplifting, sparking wonderful conversations with kids and husband.
Female business owners have it handy as a ""staff copy."" Mindfully happy employees make a mindfully happy office and business.
In 365 Days of Happiness, author, energy healer, and mindfulness teacher Jacqueline Pirtle has created daily inspirations that help you mindfully work towards living a more vivid experience of daily happiness. Showing that you can put in work to change your life while having fun, the practices are full of whimsy and delight. Each day teaches you to find happiness, use those sour lemons, and shift yourself into a "high for life" frequency where you can reach happiness anywhere at any time.
This product was recommended by Alyssa Braden from Woolly Threads
Woolly Threads is a line of leisure apparel inspired by vintage textures for a worn-in comfort you won't find anywhere else. One of the most cozy pullovers you'll ever own, an original Woolly is perfect for the busy mom who values comfort and effortless style.
This product was recommended by White Lion Publishing from The Quarto Group
With easy-to-find seasonal blooms, found items such as twigs and dried fruit, and any assortment of containers, discover how simple it is to bring a little bit of nature's mystery into the everyday. Blousy blooms, speckled branches, rich foliage and delicate petals; nature has the power to inspire and energise, calm and soothe, focus and still. Anna has harnessed this magic with 26 tailor-made combinations of flowers to bring a floral boost to your home, no matter what your mood.
This product was recommended by Daniel Cho from AJ's Collection
The AJ's Collection Mixed Tone Triple Bar Sterling Silver Necklace is a great way to celebrate the special children in your life or another's. The charms are completely customizable and bound together on a silver heart charm, which represents unity and love. Perfect for Mom this Mother's Day.
This product was recommended by White Lion Publishing from The Quarto Group
The first dedicated collection of seminal speeches by women from around the world, So Here I Am is about women at the forefront of change – within politics, science, human rights and media; discussing everything from free love, anti-war, scientific discoveries, race, gender and women's rights. With powerful illustrations from Camila Pinheiro, this anthology of outspoken women throughout history is essential reading for anyone who believes that change is not only possible, it is necessary.
This product was recommended by Pera Coloring  from Pera Coloring
Personalized Coloring Pages! You can add your pictures to any of their designs.
This product was recommended by White Lion Publishing from The Quarto Group
Inspired Traveller's Guides: Literary Places takes you on an enlightening journey through the key locations of literature's best and brightest authors, movements and moments – brought to life through comprehensively researched text and stunning hand-drawn artwork. Delve into this book to discover some of the world's most fascinating literary places and the novels that celebrate them.
This product was recommended by jessie sheehan from jessiesheehanbakes
This cookbook – which was included in the Washington Post' 2018 list of the best cookbooks – is excellent for those that bake and those that like gorgeous gift books – it is a collection of 50 vintage recipes (from my collection of vintage recipe booklets) that have been twisted and tweaked for the 21st century baker.
This product was recommended by Kathy Kuo Home from Kathy Kuo Home
Show Mom how much you care with this beautiful heart-shaped tealight holder sold by Kathy Kuo Home. Complete with tealight and gift box, this beauty is "ready to gift" at a moment's notice.
This product was recommended by Amy Levy from Allie's GF Goodies Homemade Gluten Free Goodness
With Mother's Day just around the corner every mom is looking forward to getting something special and what better gift to give than some yummy vegan chocolate raspberry truffles. This yummy treat is sure to put a smile on mom's face.
This product was recommended by Carrie Charlick from Essential Bodywear
"For Mother's Day this year, let's treat your Mother to professional bra fit makeovers with a Essential Bodywear Bra Lady!
A time a mother and daughter would love to spend time together doing something that will make them look better and feel better, too? Essential Bodywear carries 53 sizes of bras! No matter if you're a smaller A cup or an H-cup they can definitely hook us up! Plus, they use a fun and comfortable fit method that is focused on more than just the right size. They will teach women how to get the right body proportion and shape from a bra, how to minimize back fat and how to double the life of a bra! It's a whole makeover experience that will have us looking fabulous this summer!"
This product was recommended by Bad Mama from bad mama classic
Bad Mama's aprons and bags are the perfect gift for mothers with an attitude or for the one that want to be taken seriously.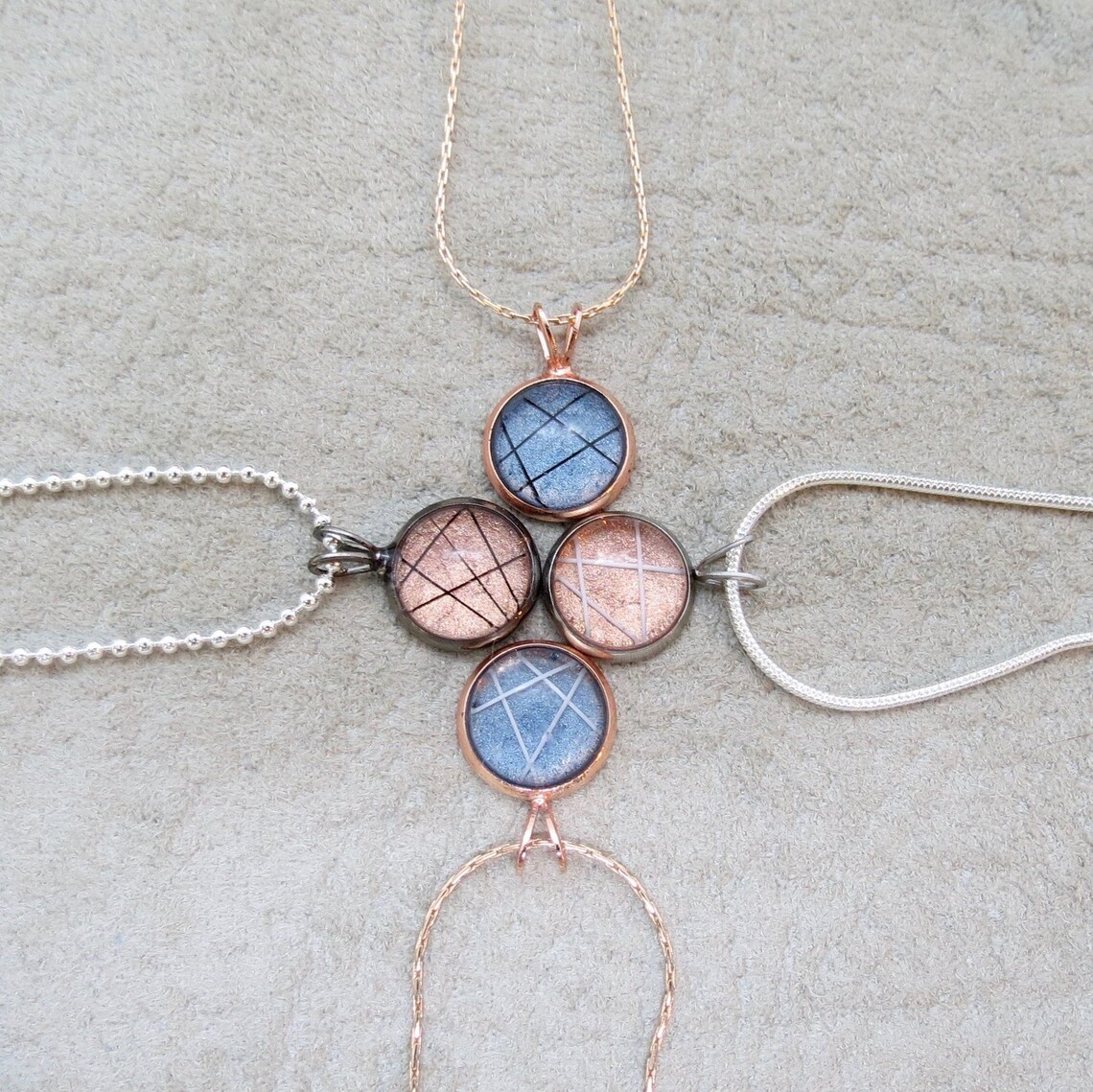 This product was recommended by Volana Kote from Volana Kote
A whisker keepsake is the purrfect gift for the pet parent in your life.
This product was recommended by Linda Van Kessler from Passion 4 Life Liquid Vitamins/Minerals
Passion 4 Life Liquid Vitamins & Minerals is perfect for the busy mom who needs more natural and sustained energy throughout the day at an affordable price. Just 1 delicious ounce daily is all you need!
This product was recommended by Ana Garza from Ardea Home
Ardea Home Tablecloths are perfect for women that care about what goes in and around their families, because we use a fabric that is toxin-free. They are kid-friendly, stain resistant and waterproof, and are beautiful, so you can display in your perfectly curated home.
This product was recommended by Dana Todd from Balodana Made to Measure Fashion
Custom made maxi and midi dresses are perfect for new moms struggling with baby-weight gain, and even moms with adult children can appreciate having something comfortable and beautiful sewn just for them. Teyxo from Romania excels at making fashion-forward designs that flatter any size body, and everything is made precisely to her body measurements.
This product was recommended by Cynthia MacGregor from Cynthia MacGregor's website
How do you answer those tough questions your kid asks? You know the ones … the ones every parent dreads … the ones that always come at an inconvenient time … the ones that are so important to answer right … the ones you can't google the answers to or find in Wikipedia. What are the right answers, though? This book is a handy 'crib sheet' for parents that will enable you to satisfy the most inquisitive of children: you need never be stuck for a response again.
This product was recommended by VIVAIODAYS from VIVAIODAYS
This multipurpose organic cleanser works as a soap-free skin tonic to cleanse and soothe baby's skin and as a makeup remover for moms. Moms can feel comfortable knowing that this safe rose geranium water is dermatologist tested, cruelty free, vegan, and gluten free and (smells beautiful). The brand also has 100% recyclable packaging made from sugarcane.
This product was recommended by Darlene Tenes from CasaQ
Abuelita's Garden scented candle will bring you back to the early Summer days of grandma growing fresh lemons & soothing lavender to make her special recipes that filled your heart and soul. Note: Abuelita is Grandmother in spanish
This product was recommended by Baloo Living from Baloo Living
The perfect gift for your mother who deserves a good night sleep. This blanket allows you to sleep deeply while calming anxiety and stress. Designed to be 10 to 15 percent of your body right, the blanket uses a deep pressure touch which is ideal for those with insomnia, anxiety, PTSD, cerebral palsy, restless leg syndrome and other issues.
This product was recommended by Kaleidoscope Hair Products from Kaleidoscope Hair Products
This set is the perfect gift for Mom! Includes a Shampoo, Conditioner and Leave-In Detangler Spray that will restore moisture and keep your hair healthy and soft.
This product was recommended by Grace & Stella from Grace & Stella
Is there anything more relaxing than a bath? Well, maybe a fancy massage at a 5-star spa, but this time let's ball on a budget! Grace & Stella's all-natural bath bombs offer a spa-quality way to relax and pamper in the comfort of your own home. The citric acid generated fizz is gentle on your skin, all while the blend of Shea Butter, Cocoa Butter, Argan Oil, and Olive Oil nourishes your skin. Includes 12 large, individually-wrapped 120g/4oz bath bombs in a floral gift box.
This product was recommended by Melis Sawerschel from She Is Rebel
She Is Rebel's stylish clothes take mothers' wardrobes from drab to flattering. This black floral maxi dress with a front slit is ready to flatter all chic mothers and to reflect the best side of being a mother: feeling feminine and powerful.
This product was recommended by Josh Kates from A Life Untold
"Has your mother led an interesting life? Would you like her to pass on her life stories? Does she like gifts that are a little different?
If you answered yes to any of these questions, then A Life Untold is a meaningful gift for your mother which she – and you – will treasure forever.
A Life Untold makes it easy, fun & affordable for absolutely anyone (including your mother!) to turn their life story into a captivating and professionally designed book. It's a unique and sentimental gift your family will treasure forever."
This product was recommended by Denis Devigne from Vidday | Group Video Gifts Made Easy
What do you give a mother who always gives without expecting anything in return? It's simple — show appreciation by creating a video montage with Vidday. Invite family and friends to submit video clips expressing their gratitude and Vidday compiles them into a beautiful video gift.
This product was recommended by Julie Burton from JulieBburton.Com
The Self-Care Solution is a must-read for every mother as she attempts to stay true to herself by honoring her physical, mental, emotional, and relational well-being while caring for her children and family.
This product was recommended by Michelle Travis from Michelle's Books
"Finally, a children's picture book that pays homage to working moms everywhere! ""My Mom Has Two Jobs"" is a perfect gift for hardworking moms because it celebrates the inspiring work that women do both inside and outside of the home. On each page, children proudly describe how their moms care for them in a special way, while also making the world better through their careers. The book highlights moms in a wide range of professions, including a teacher, engineer, police officer, doctor, secretary, dentist, firefighter, nurse, lawyer, waitress, military sergeant, veterinarian, and pilot.
""My Mom Has Two Jobs"" gives moms a platform to talk with their kids about their work and to help kids see how moms bring the same love, passion, and dedication to both their parenting jobs and their professional jobs. The book is beautifully illustrated to embrace diverse moms of different races and ethnicities and to show the wide range of important roles that women play."
This product was recommended by Sophie Green from Tempt Me
Tempt Me flounce one piece swimwear is ultra chic and sexy, which not only make you more confident to show yourself but creates a new feeling of relaxing and cover what you'd like and flatter what you want.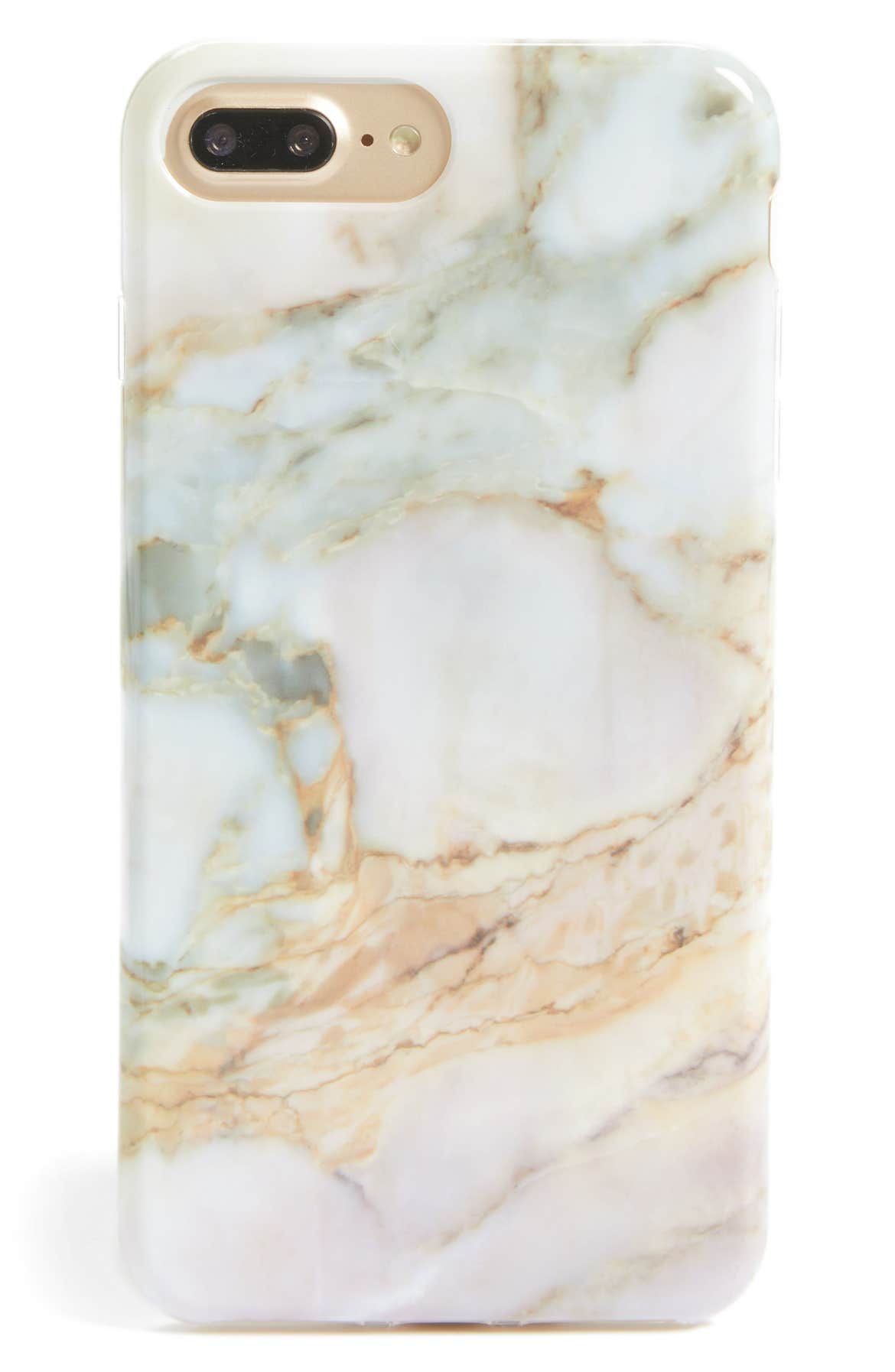 This product was recommended by Caleb Backe  from Maple Holistics
This phone case will take any mom's game to the next level. The rich marble pattern will be a great way to express your overall chicness. It's made of silicone so it's easy to clean as well. Your mom definitely needs a new phone case.
This product was recommended by Caleb Backe  from Maple Holistics
If you know your mom's favorite family recipe, put it on a cutting board. This cutting board is made from bamboo and will last a lifetime if taken care of. It's a thoughtful gift for your mom will adore. They will love it and love you even more.
This product was recommended by Goodwipes from Goodwipes
Body Wipes for Gals in Lavender are the perfect gift for busy moms.These 100% biodegradable wipes are basically your on-the-go shower in a box, so you can cool down and freshen up wherever you are! Formulated with natural tree tea oil, cooling peppermint, Lavender and gingseng to wipe away dirt and leave skin feeling shower-clean. Each box features 10 count, travel-friendly individually-wrapped wipes (9.5 x 11.5 in) for a portable hygiene solution.
This product was recommended by Anza Goodbar from Isabelle Grace Jewelry
To the world you are a mother, but to your family you are the world. Show her you never want her to forget that! The Mama XO Necklace captures the spirit of that feeling. Pick from a sterling silver heart engraved with mama and a bronze star xoxo charm or a bronze heart with a silver star xoxo charm. This piece is made in the USA by local artisans using recycled metals whenever possible. $68.00
This product was recommended by Anza Goodbar from Isabelle Grace Jewelry
Mom, you are so loved! Do you know that?? This beautiful hand cast open circle charm is personalized with MOM (a heart for the O) and makes a super sweet gift for any mother. We make it extra special with a genuine pink topaz stone or freshwater pearl. To the world you are a mother but to your family you are the world and we never want you to forget it. Pick from a sterling silver or bronze charm. $64.00
This product was recommended by Austin Holsinger from Great Lakes Proud
The Great Lakes Proud Color Blast Beach Bag is the perfect accessory for moms who have their hands full but want to stay organized during a beach trip. This is an especially perfect gift for moms who love the Great Lakes!
This product was recommended by Marianna from Gobsmaq
Every elegant package of Gobsmaq™ reveals beautifully bright tea with pieces of organic fruit and mind-clearing adaptogens. Handcrafted in Los Angeles, Gobsmaq loose-leaf teas come in unique blends such as Black Cherry & Mint Marmalade and Sweet Lemon & Cassis Parfait, making for perfectly stylish little gifts.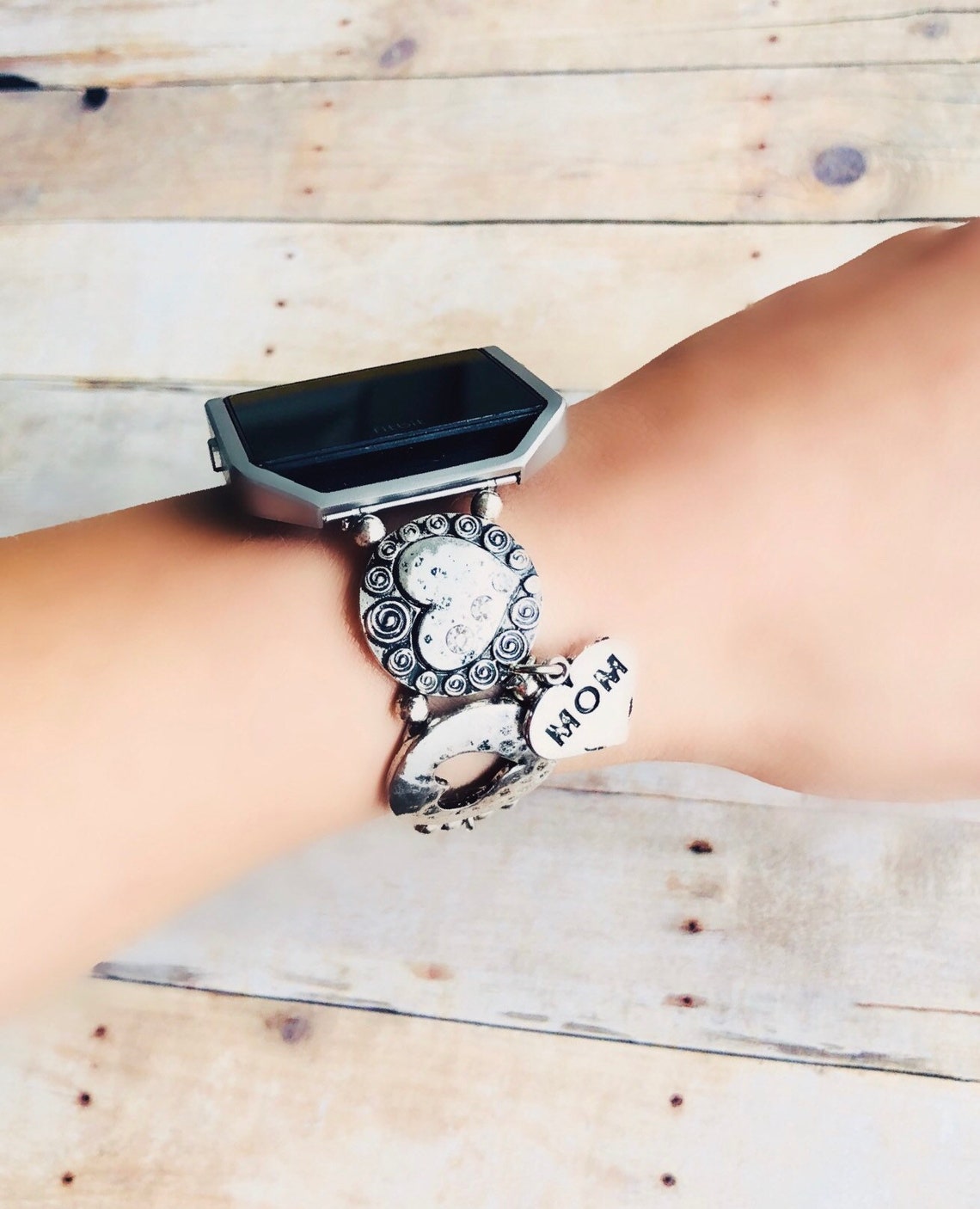 This product was recommended by Laurel Woolman from Laurel's Loop
A FitBit Fashion Bracelet is the perfect way to give your FitBit or other fitness tracker or more fashionable appearance, with the option to personalize the band with custom charms, making it a unique and thoughtful gift.
This product was recommended by Debbie Wright from luglife.com
An organized and stylish, LUG bag makes every Mom smile.
This product was recommended by Vavera Collection from Vavera Collection
Vavera Candles are not like the others. Bold, yet delicate. Proprietary wooden wick for a big flame for light and generous scent throw. You will LOVE Vavera!
This post contains affiliate links. Affiliate disclosure: As an Amazon Associate, we may earn commissions from qualifying purchases from Amazon.com and other Amazon websites.