We all know that one girl who just seems to own everything, which frustrates the whole gift buying process. But you're in luck – in the hidden corners of the internet lie amazing items that are relatively unknown yet surprisingly necessary in her daily life. Surprise her with any of these gifts that she didn't know existed!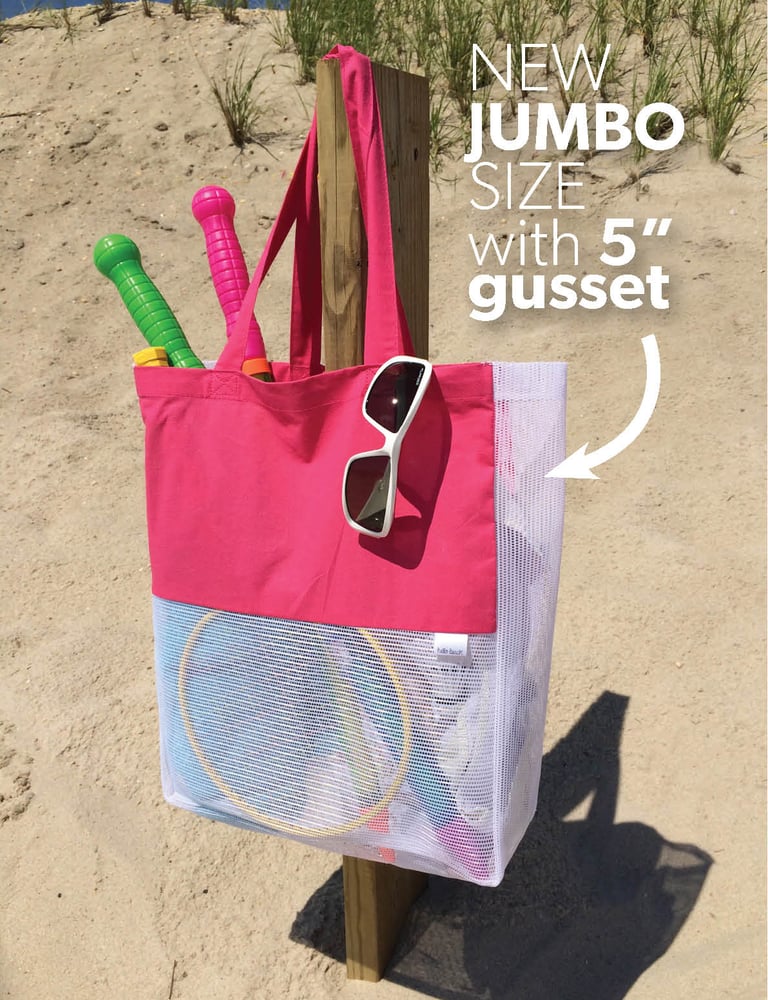 Bring home the beach. But leave the sand! A unique mesh bottom allows for the sand to sift out and can be rinsed directly in the ocean.
No more soggy plastic bags filled with a ton of sand. Wait for a wave, rinse and water and sand stay at the beach.
If you affirm yourself every day,  you can rule the world.
More importantly, you can live a life filled with love, joy, fulfillment, and satisfaction thanks to your own positive self-regard. Badass Affirmations is the ultimate motivating, encouraging, and uplifting book to enjoy and share. Create your own ideal life and build your self-esteem with these positive daily affirmations.
Becca Anderson serves up a memorable and inspirational banquet of positive self-affirmations, delicious bon mots, quips, and unforgettable quotes from movie stars, musicians, politicians, and women writers. Everyone from Malala to Madonna to Michelle Obama weigh in!
From housewives to Hollywood starlets, from standup comedians to startup entrepreneurs, from feminists to Facebook queens, in this book, badass women offer unvarnished and unabashed opinions about love, life, word, men, and sex and share their very frank and forthright thinking on the wild world of relationships. This delightfully dishy gathering of gal pals is like having a heart-to-heart with 200 of your closest friends.
True tales about wild women of yore that entertain as much as they enlighten. From Anais Nin to Lily Tomlin, from Drew Barrymore to Chrissy Teigen and beyond, there's no shortage of sass, sarcasm, or sizzle and a few shocks along the way!
Women hold up half the sky and, most days, do even more of the heavy lifting including childbearing and child-rearing. All after a long day at the office. It is time to acknowledge the successful women of the world.
From the foremothers who blazed trails and broke barriers, to today's women warriors from sports, science, cyberspace, city hall, the lecture hall, and the silver screen, The Book of Awesome Women paints 200 portraits of powerful and inspiring role models for women and girls poised to become super women of the future.
We are constantly communing with the Divine throughout our daily lives―even in the most ordinary activities.
The Woman's Book of Prayer will show you all the ways you can pray, so you can find the methods that work for you. Comprised of mindfulness meditations, prayer practices and selections of sacred texts, poems and blessings, The Woman's Book of Prayer gathers words of encouragement, comfort and sustenance for women.
Using a microfiber hair towel to dry your hair, VOLO Hero helps decrease dry time by 50% and is gentler on your strands versus a normal bath or beach towel. The VOLO Hero is made with microfiber that is extremely absorbent and gentle, helping remove excess water while eliminating damage.
No matter how many cosmetics a woman has, she can never have too many lip balms. After all, every woman has a lip balm for their car, another for their purse, another for their bedroom and yet another for at work.
So make your gift-giving simple and check out this 4-pack of natural lip balms from Maple Holistics.
A woman who has everything NEEDS something that helps her to organise her things. This product can also be a makeup holder and storage organizer and finally it looks fantastic!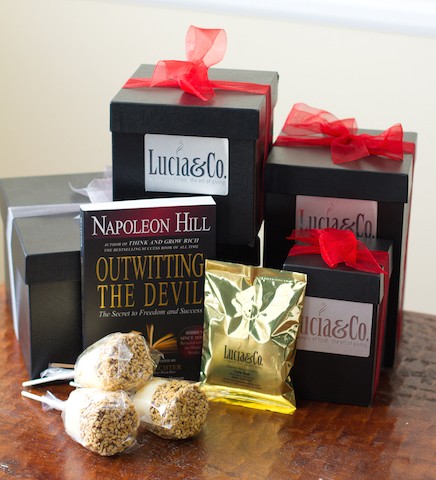 This is another great gift for the woman who has everything, a wonderfully thought provoking and inspiring evergreen gift coupled with some devilishly decadent treats! Outwitting the Devil is another Napoleon Hill classic that she won't be able to put down.
With their new Scentsy Laundry Bundle this is the perfect gift for those females who have everything – Driftwood Bay you can truly 'Enzyme the grime!' — and give laundry an extra boost of fragrance!
The fragrance of this bundle is Driftwood Bay – find hideaway in sea salt mist and white cyclamen scattered over sun-bleached driftwood.
Give the gift of a Roma Leaf bath bomb so that the lucky woman can care for both outer beauty and inner wellness. Each has 60mg of organic, high-quality CBD which has a healing effect on the brain.
The formula includes coconut oil for skin hydration, and a salt and mineral blend for skin detoxification. Scents come in notes of citrus, lavender, eucalyptus, green tea and rose petals.
Free Range Flower Winery is award-winning and deliciously different! The Sparkling Lavender Wine option is handcrafted from organic lavender flowers — not grapes — and available in limited editions exclusively in California in elegant 500 mL. gift bottles.
A vintage like no other!
Art Studio Live provides the perfect All-in-One solution for learning how to paint. This Acrylic Paint Experience includes all the necessary steps to create your own painting (or host your own paint party) and is led by professional artists via streaming video.
Many review this item as a perfect gift for someone to create their own paint party experience, including those women who just seem to own everything!
Instead of losing sleep from hot starchy cotton sheets, imagine yourself wrapped up in the silkiest eucalyptus sheets, feeling like you're "cocooned in a cat's ear".
Incredibly soft and beautifully designed, Eucalypso products are powered by pure natural eucalyptus fibers to prevent the growth of unwanted bacteria and keep you cool all night long.
The woman who has everything probably has a closet full of designer shoes, which means she probably also has major foot pain – pricey heels often come at a painful price.
This device can stretch and shape even the highest of heels up to half a shoe size, making them much more comfortable. Plus, it's virtually indestructible, beautifully designed, and works in every type of women's shoe, from flats to pumps.
They are pretty incredible towels — one towel, infinite uses!
Use them in your bathroom, they make a great hair towel, or can be used as a chic sarong on the beach, or as an impromptu picnic blanket. The flat-woven towels are beautifully versatile:
Perfect for traveling as they take up so little space#
Super versatile, they can also be used as shawls and throws.
Incredibly soft, thirsty and quick drying
Tightly woven for additional strength and durability.
#17 
Animal lovers – especially dog lovers – find themselves laughing out loud when reading these confessions. They see their dogs in the pages of this book: good dog, bad dog, guilty dog or sly dog?
40 Dogs. 40 Dilemmas. 40 Confessions. When you read Doggie Anonymous, you'll meet Max, the ambitious over-retriever and hear from dozens of his canine companions–including Floyd, Rocky and Zeus–who desperately need a doggie do-over.
Violet Vixen has a huge selection of edgy clothes and accessories with attitude. They are one of the few online sellers that offer functional, authentic steel-boned corsets. Wow!
These turkish towels are perfect for the beach, pool, lake, concerts/festivals, picnics and also double as a coverup! Lightweight and versatile.
Sand Cloud is the company behind these towels, which decided that 10% of the proceeds will be donated to non-profit organizations with missions to preserve our oceans and marine life.
The Super Novo is the world's first massage chair to implement Amazon Alexa's voice recognition to provide users with their very own "Virtual Therapist". Made by Human Touch, the market leader of high-performance massage chair innovations, the Super Novo has placed the chair in an exclusive class of its own, perfect for the woman that has everything. Other notable features on the Super Novo include:
4D massage technology that soothes & stretches the entire body
38 auto-wellness programs, including deep tissue, full body immersion & recovery programs
Zero-gravity positioning cradles the back and moves your body into a neutral position to relieve pressure
Dual lumbar heat provides targeted warmth to loosen tight muscles and relieve pain
Luxor Linens' luxury bath robes are the perfect gift for a girl who has everything. They are luxurious and you can add a personal touch of custom monogramming on it!! An added plus is that they offer luxury gift packaging!
Take Scranton with you anywhere. NEW Scranton skyline bar necklace! very limited supply.
This one-of-a-kind beautiful dainty Scranton skyline necklace is the perfect accessory for a friend, Scranton fan, Office fan or for yourself!
It is so adorable you will want to wear it everyday!
Length of 17 inches
Bar size: 1- 1/2
Stainless steel
Lobster clasp
Contributors to this article
This post contains affiliate links. Affiliate disclosure: As an Amazon Associate, we may earn commissions from qualifying purchases from Amazon.com and other Amazon websites.