Women are the blessing we could not live without, not even talking about biology here, I mean: could you be deprived of their beauty, warm and kind feelings and not feel like life has lost most of its color? Pretty sure the answers to that question would be overwhelmingly negative.
To show to such ladies in your life how much you appreciate them a gift once in while is in order, that way you not only show your appreciation for them but you also score a few points you could use if you ever want to scale things with her down the line. Check out the best gift ideas for the ladies.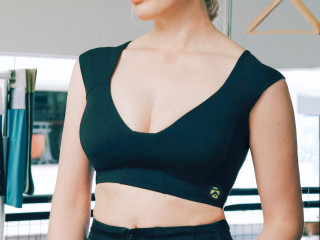 Kinflyte is a new bra and activewear apparel brand, and its stunning capsule set of posture-supportive clothes will improve your posture and body alignment. Created by an all-women team, alums from Electronic Arts, The North Face, and Nike. Kinflyte is a size-inclusive brand (XS to 3XL), and available for pre-order exclusively on Indiegogo. You can save up to 50% during the preorder period.
Luxor Linens` luxury bedding and bath supplies are the perfect gift for ladies! Check out some of our favorite robe and bed sheets below! They are luxurious and you can add a personal touch of custom monogramming!
"Chardonnay Go is a hilarious board game for Wine Lovers, Moms and Other Shameless People based on the viral video sensation Chardonnay Go, which was one of Facebook's top 10 most-watched videos in the world in 2016.
Says Dena Blizzard, the creator aka One Funny Mother: It's the perfect game for any woman and her friends to have a girls night in. The goal of the game is to be the first to reach the elusive tasting room while participating in hilarious challenges and reciting complete nonsense. The perfect combination of the classic board game and dirty charades! "
The Omega juicer is the ultimate gift for any health conscious woman who's looking to boost their well being and vitamin intake. What sets this juicer apart from it's competitors is that it preserves all the enzymes in the fruit and veg thanks to its gentle motor. I got it as a graduation gift over seven years ago and I've been loving it ever since!
These earrings will awe all onlookers! They feature hand forged ear wires that are created in the studio out of sterling silver, 14kt gold fill or rose gold fill and accented with a gorgeous pair of freshwater coin pearls. Simple and sophisticated, the earrings measure 2.5 inches. Each pair retails for $46.00.
Cut from the highest quality 100% Italian cotton, this oversized elegant shirt dress pairs as well with heels as it does with sneakers. A hidden front button placket makes this crisp dress an easy option for everyday. Additional details include cuffs with button closures and godet inserts at each side hem. The perfect spring dress for all stylish ladies!
Do you have a woman in your life who's constantly on the go? Our Shower in a Box has them covered from head to toe! Each gift box contains one Showerless Shampoo, one Showerless Conditioner, one Showerless Shave Gel, and a box of 10 Showerless Body Wipes. No time to shower? No problem!
These lipbalm keychain holders are perfect for moms and a pretty unique little add on gift (because they were made by moms!) Faux shiny sturdy leather, clip-able to any purse, tote, or bag, conveniently holds chapstick or essential oil to anything! Truly a unique and super inexpensive gift.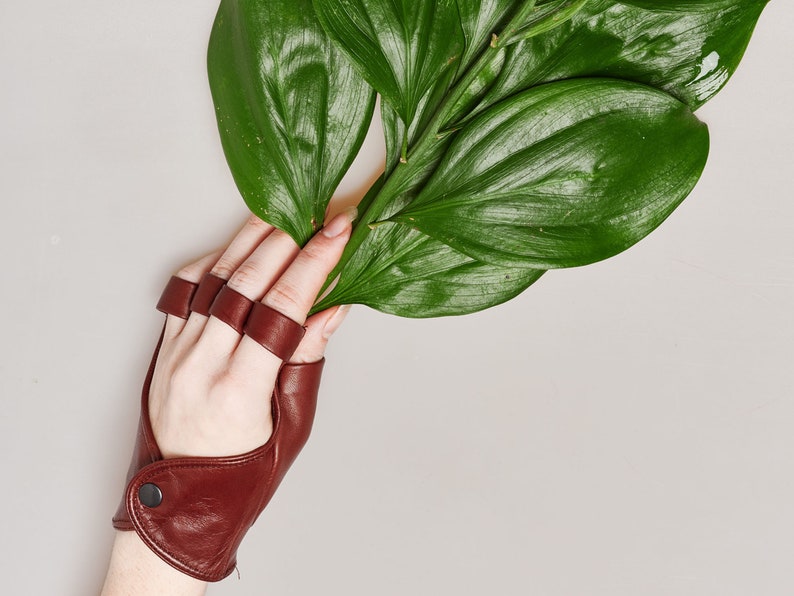 One of the obligatory accessories every lady should have is a pair of gloves. Custom Design Gloves is the most unique gift ever. You may choose the design, the colors, the details. And we will have them tailored for you from the best Italian Nappa Lambskin Leather.
This scarf comes in many different colors and patterns for you to choose from. It's so great because it has a hidden pocket that's large enough to fit your passport, phone, keys, and some cash. You'll never be worried about your most important belongings being stolen. Pickpocketers will never think to check your scarf.
This ebook reader is unlike others because you won't get bombarded with emails while you're reading. It's extremely thin and waterproof. You're unlikely to lose your page because Amazon made it real simple to hold your spot. You can hold it however you'd like and the pages turn with you. It's a great buy and your friend who enjoys reading will really love it.
Hannah from Living Fantasies, a supplier of plus sized lingerie believes that her Babydoll is an ideal gift for any lady to make them feel sexy and confident inside the bedroom. Hannah said Babydolls are a beautiful and comfy rendition of a night gown perfect for any lady who likes to feel comfy and sexy
The product is a refillable 500mL empty bottle set for Shampoo, Conditioner & Body Wash, which is perfect for the lady who likes to keep a showroom bathroom and rid herself of the mismatched shower products that clutter and take-away from a beautiful shower space.
The Sleep Styler grew tremendously in popularity ever since it was featured on Shark Tank. The soft memory foam rollers are so comfortable that you will sleep comfortably in them. This hair styling tool is the only one that is heat free, hands-free and helps you to save time getting ready the next morning. Whether you have long, thick hair or fine hair, they have the perfect roller size for any lady.
The CreaClip is the perfect gift for the lady who spends too much money on her haircuts too often. This hair styling tool is easy-to-learn and allows anyone to trim their bangs and layer their hair in a jiffy. For mums who frequently cut their children's hair at home, this tool helps to save more time to achieve the best look!
"This unique styling tool is as easy to use as a conventional round brush but produces superior results and can cut your hair styling routine in half.
Click n Curl comes with 5 ceramic-coated barrels and a universal detachable handle, along with an easy to use drawstring bag for easy travel. All you need is a hairdryer (which is in every hotel room) to be able to dry, set, and style all in one easy step. "
The Beer Caramelizer is the alcohol version of roasting marshmallows. Think about it, marshmallows taste one way out of the bag and completely different once roasted – both yummy but different. Once the stainless steel, gum-drop shaped rod tip is glowing red, plunge it into your beer for about 3 seconds (no it doesn't make the beer warm – no one would want that). The flash of heat interacts with the sugars in the alcohol and creates a new smoother flavor.
Contributors to this article
This post contains affiliate links. Affiliate disclosure: As an Amazon Associate, we may earn commissions from qualifying purchases from Amazon.com and other Amazon websites.