Gifts are something every girl, including your girlfriend, loves. It is also an amazing way to get quickly on their good side.
Don't believe me? Try it out!
If your girl is mad and foul about whatever thing you can think of just introduce an expensive and luxurious gift from Kegglers into that situation and watch her make a 180º on her mood.
Here are some of the best luxurious gifts for your girlfriends.
DeliciousDoor has revolutionized healthy snacking. The premium Snack Box features 12 low-sugar, plant-based, and gluten-free snacks that are not only good for her health, but her taste buds too.
Perfect for those who want to adopt an eco-friendly and zero waste lifestyle.
Made using only natural beeswax and 100% cotton.
Ditch the cling film and use these reusable all natural wraps and pouches to store your food/seal your dishes.
Convenient and suitable sizes for most items including fresh bread, sandwiches , fruit, veg, cheese, and so much more! The only things you cannot use these for are fresh meat and fresh fish
They can be used again and again for up to a year!
Beeswax is a natural antibacterial and will keep your food fresh! Unlike other manufacturers we do not use pine resin which has been known to taint the flavour of food. So no horrible flavours/sticky food. Just fresh and tasty food with zero waste.
This product was recommended by Caleb Backe from Maple Holistics
This bag can take any peasant from the streets to the runway. Its classic style has got everyone raving about it. They come in many different colors and styles, so instead of just picking one at random, take your lucky girlfriend to a store where she can pick out one for herself.
This product was recommended by Martin Stein from VinGardeValise
Whether you're taking some wine with you on a weekend out of town or planning to return from abroad with new vintages for your collection, the VinGardeValise will make sure your bottles arrive intact. Each case features high density foam designed especially for wine bottles of all shapes and sizes, weighs less than 50 pounds when full to avoid additional baggage charges, and comes with a TSA-approved lock.Perfect for the wine lover, it's also ideal for bottles of spirits, olive oils, vinegars, and other items.
This product was recommended by Caleb Backe from Maple Holistics
This cute pajama set is a sure way to make your girlfriend smile. It's made from pure silk, so it feels extra smooth against her skin (and yours). It has a very relaxed fit for the effortless sexy look she always seems to pull off.
This product was recommended by Martin Stein from Snooz
Lack of sleep has been proven to make it easier to get sick, put on weight, get diabetes and even lower your sex drive. Rated "Excellent" by PCMag, the Snooz natural white noise machine is controlled by an app so you can adjust the volume and set turn-off times from your bed. It's also the only one on the market with a setting that ensures whichever of the 10 natural sound increments you choose (from purr to throaty roar), it won't be loud enough to harm your ears.
This product was recommended by Martin Stein from Vaya
Tyffyns make dealing with gross office fridges and microwaves a thing of the past because they keep food hot or cold for up to 6 hours. Unlike ugly plastic containers, they come in a range of patterns and colors she'll be happy to have on her desk. Each includes polished stainless steel or copper-finished, stacking containers that hold 10, 13.5 or 20 ounces. Leak-proof lids with heat-protective finger grips seal each container, kept in place with slim outer hulls topped by collapsible handles. Tyffyns are BPA-free, come with a one-year warranty and include a tote that transforms into a placemat.
This product was recommended by  carla birnberg  from Your Box Box
A self care subscription box for women…because pleasure is the ultimate self care.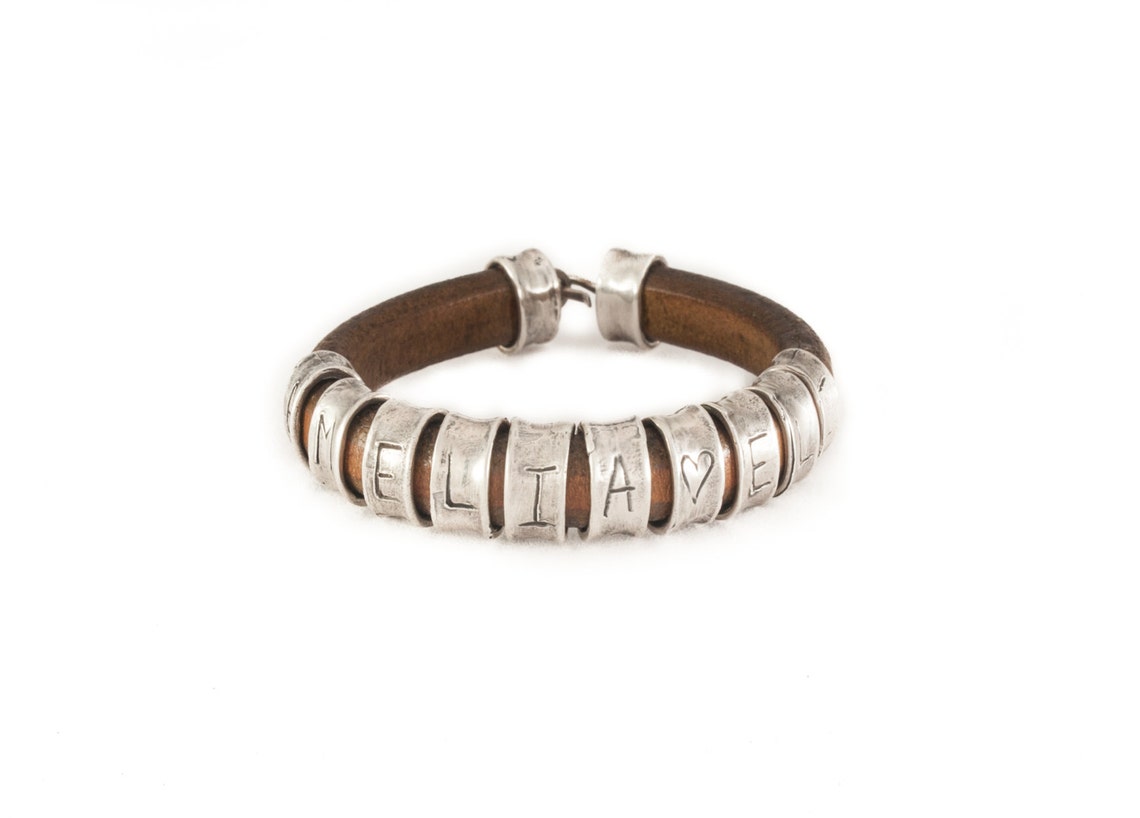 This product was recommended by Naomi Levitin from Naomi Levitin Jewelry
This personalized name bracelet is perfect for the luxury jewelry lover. Handmade in sterling silver and leather.
This product was recommended by Rose Ridgeway from Cicely Cliff
These luxurious seashells have one stupendous secret! Created from repurposed silver (originating from electronics such as iphones and laptops) they are a stunning and incredible talking point.
This product was recommended by GS-JJ
Why not try turning your photos into custom coins? They are made of hard-wearing and rust-proof high-quality metal. You can add your girlfriend's name, photo, and design to them. It will be the most surprising gift for her.
This product was recommended by Adil Sidat from Vison Support Services
"One of the most luxurious pillows you can find on the market. Vision supply to the biggest hotel chains, and if you would like the chance to offer someone the chance to sleep like a king/queen everyday, then this is the way!
The Rushbrooke pillow features a natural 90% Goose Down / 10% Goose Feather fill providing an extra luxurious level of warmth and comfort with a softer feel."
This product was recommended by Michaela Paris from My Paww
Available in Cerise Pink, the perfect shade for the day of love, the Paww PureSound Headphones are the ideal gift for any music lover in your life. The headphones are equipped with Bluetooth 4.2 technology, which creates a clearer sound and faster wireless capabilities, along with aptX Low Latency that enhances high-impact digital experiences. With 20 hours of play time, these fashionable headphones bring bold sound to life.
This product was recommended by Rose Ridgeway from Cicely Cliff
For the game changer, the luxury lover, the beauty who loves standing out from a crowd! Australian Boulder Opal and Sterling Silver (originating from ipads and cameras!) creates this one of a kind ring.
This product was recommended by Sinead Starrs from The Lovely Little Label
Perfect for the Stylish romantic in your life. Wear your heart on your sleeve or your chest literally and declare your undying love with style.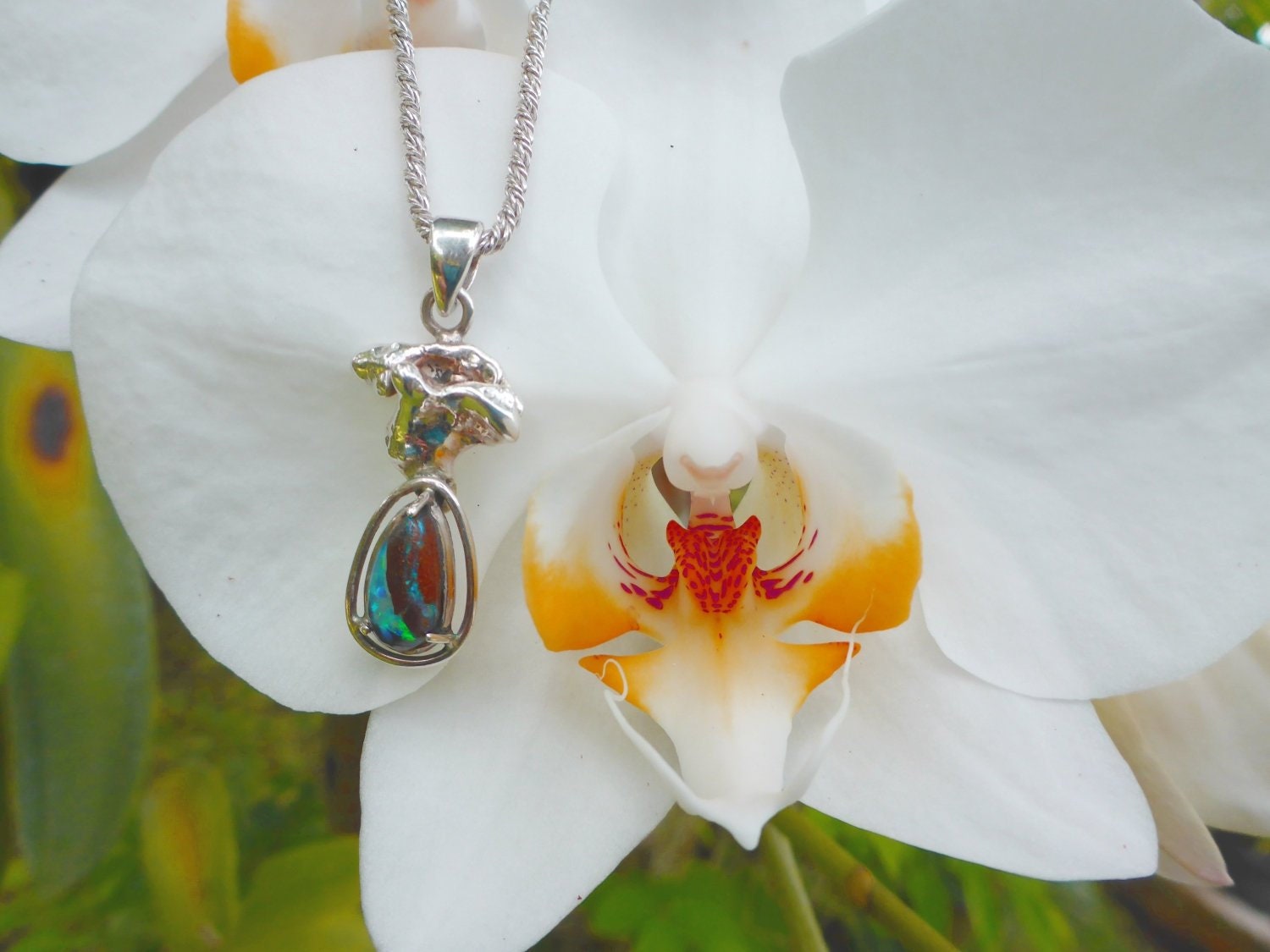 This product was recommended by Rose Ridgeway from Cicely Cliff
The Nuggets of Joy brings happiness in so many ways – a pure Australian Boulder Opal nestles luxuriously under repurposed silver originating from phones and computers. One of a kind, this is for the unique trendsetter who stands out from the crowd.
This product was recommended by Cynthia Hoyt from Shop Darling Down South
This 100% silk scarf is perfect for the girl who is a trendsetter and loves art. The abstract print is designed by the artist Hannah Betzel in a feminine but versatile color palette.
This product was recommended by Joel Hesch from Create a National Day
Looking for the ultimate luxury gift for the person who has everything or wants nothing? Why not create a National Day named after that special person. Finally, the public can now create a new National Day. For a onetime registration fee of $495 you can name a new national day after a person or their favorite activity. The new national day is listed on the National Day Archives website, plus you get a permanent, dedicated webpage listing who created the day and ideas for how to celebrate it. Plus you can post a picture and list fun facts about your special friend. You also get a Proclamation Certificate naming the day to share on social media.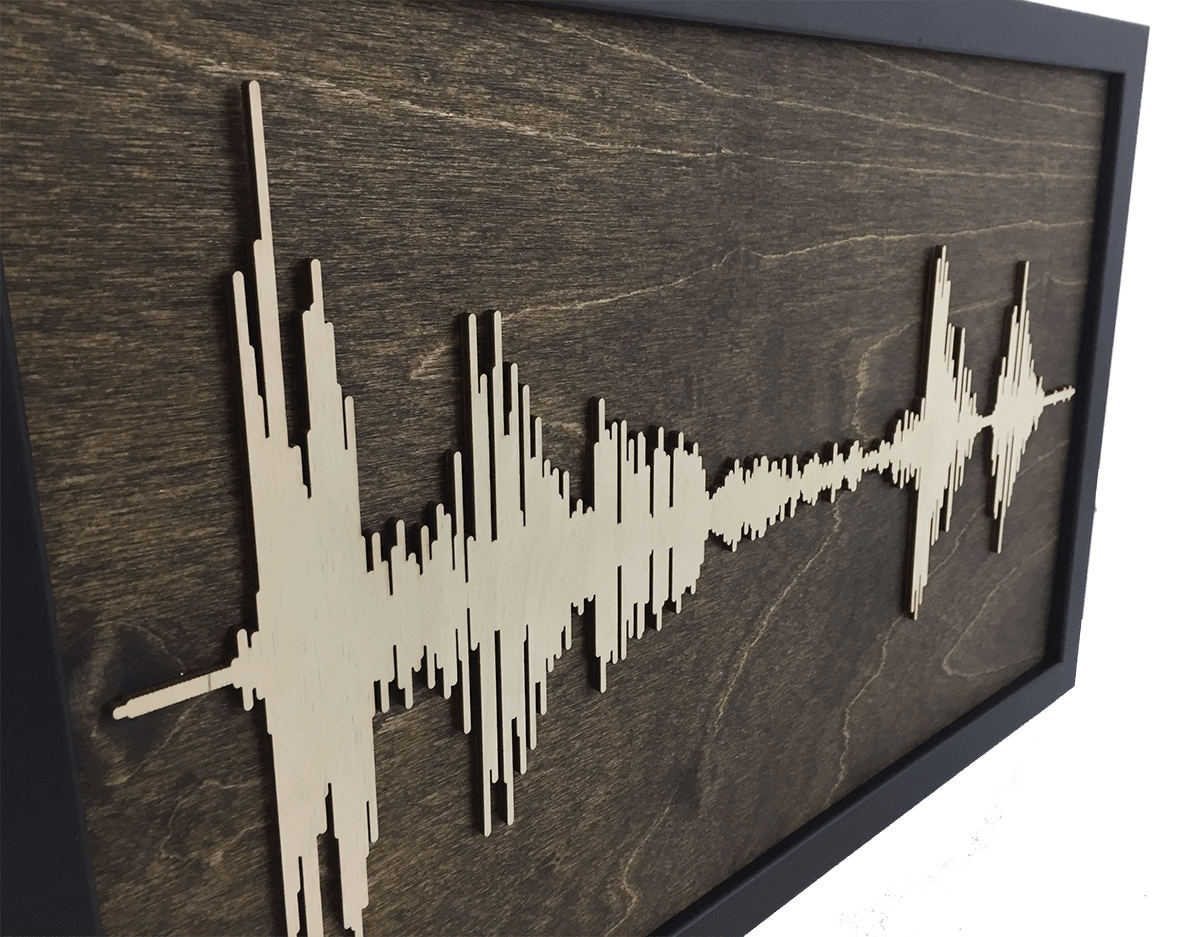 This product was recommended by Soundwave Art™ from Soundwave Art™
Soundwave Art™ creates custom artwork from voice patterns or any sound, artwork that you can listen to or even watch come to life! Our layered wood Soundwave combines natural material, laser precision and Augmented Reality technology, merging the digital and physical world. The sound wave pattern is cut out of Birch Wood, then framed in an Italian Wood Molding with a Glass front. These Soundwaves are true works of art creating a personalized, unique, and elegant piece of art that looks great in any setting.
This product was recommended by Matthew Frank from Mother Erth
Give your loved one the gift of luxury and craft with the Artisan's Choice Shoulder Bag from Mother Erth. Designed from 100% upcycled materials by talented artisan moms on a mission to intercept plastic from polluting the ocean, this handbag is lovingly handcrafted to be one-of-a-kind. With bright, unique designs make her feel special with a handbag that makes bold statements and is versatile enough to match any outfit. It's sustainability and fashion woven into one.
This product was recommended by Shamila Nduriri from Dalasini
Give the gift that gives back. Inspired by the endangered African elephant, at least 10% of proceeds goes toward conservation efforts for these majestic creatures
This product was recommended by Kate Ortosky from REM-Fit
"ZEEQ has been called the Swiss Army Knife of Pillows. It combines 8 integrated wireless speakers, motion tracking sensors and an internal microphone tuned specifically to the Snore Band (the frequency of snoring). This allows the smart pillow to track your sleep, stream music and audiobooks, and help quiet the bedroom by issuing a subtle vibration when snoring is detected.
What else can ZEEQ do? When connected to either Alexa and IFTTT services, it can provide an audible sleep report, and act as a trigger to automate morning and night rituals like starting the coffee, turning down the lights and even locking the doors at night! Packed with adjustable memory foam filling and encased in supple Tencel hypoallergenic fiber, it's the picture of comfort too!"
This product was recommended by Meryl Marshall from Hynt Beauty
Share luxurious, organic clean beauty with your girlfriends. Industry award winner, ARIA Pure Lipstick comes in a clever, sleek case that has a small mirror and lip conditioner tucked in it's cap. The lipstick formula has a luxuriously creamy texture, exceptional color delivery, Vegan, free of FD&C dyes, clinically proven to boost water absorption and hydration levels by +25% across 3 epidermis layers of the lip. Available in seven gorgeous shades.
This product was recommended by Andrew Moquin from Andrews Jewelers
Finding a unique and meaningful gift can be a challenge, this extraordinary customized pendant solves that problem. Nothing means more to a woman than a personalized item that will tell a story specific to their life. Order your one-of-a-kind piece crafted with initials, names, or monogram.
This product was recommended by Alexa Fischer from wishBEADS
Wishbeads: Make a wish. Wear it on your wrist. Each Wishbeads bracelet comes with a small slip of paper. Write down your wish. Roll it up. Tuck it inside the bracelet's secret compartment. Wear it as a daily reminder to stay focused, take action, and create what you want.
This product was recommended by Nicholas Smith from Avpro Inc.
What greater gift is there to give than the gift of travel? See the World like only few can by means of your own luxurious Private Jet!
This product was recommended by Nicolas E. Jijon from Perla Organic Chocolate
Perla Organic Chocolate is perfect for the real passionate chocolate connoisseur that it's looking for the perfect balance between exotic flavor and the best cocoa bean quality.
This product was recommended by Berlinger Jewelry from Berlinger Jewelry
These fashion forward 14K rose gold diamond studs have just the right amount of glimmer to wear every day.
This product was recommended by Kela Nabors from Organically Bath + Beauty
The whipped body scrub was specially formulated for dry and sensitive skin. It is a luxurious treat for the entire body designed to exfoliate and nourish skin using vegan and organic ingredients.
This product was recommended by Robin Sirleaf from Sarep + Rose
This simple, clean cut backpack is ideal for any guy or girl who wants to own a classic yet minimalistic piece that will last for years. They come with the added bonus of a clean conscience as these bags are ethically traded, handcrafted by expert Kenyan Artisans.
This product was recommended by Elisabeth Hinckley from JAMAH.com
Custom made in LA in the leather of your choice, JAMAH restores true luxury to an American-made handbag by returning to the era of master craftsmanship, exclusivity, the highest quality materials and design.
This product was recommended by Robin Sirleaf from Sarep + Rose
Stuck on what to get a girlfriend who isn't into all things pink and traditionally 'girly'? These naval-themed Drawstring Bucket Bags by Sarep + Rose will match easily with most outfit colors, (even if you weren't thinking of that factor, trust us, she is!) is big enough to fit most laptops or tablets yet small enough to transition between work and play. Check them out for some cool history about the materials used to make this bag!
This product was recommended by Marianna B. from Gobsmaq
Gobsmaq™ organic loose-leaf teas are stylish, decadent and make perfect little gifts. Every elegant package reveals beautifully bright tea with pieces of organic fruits and botanicals + a blend of mind-clearing adaptogens for wellness & craveability in a cup.
This post contains affiliate links. Affiliate disclosure: As an Amazon Associate, we may earn commissions from qualifying purchases from Amazon.com and other Amazon websites.