This article showcases our top picks for the Best Nvidia Graphics Card For Video Editing. We reached out to industry leaders and experts who have contributed the suggestions within this article (they have been credited for their contributions below).
We are keen to hear your feedback on all of our content and our comment section is a moderated space to express your thoughts and feelings related (or not) to this article This list is in no particular order.
This product was recommended by Harry Ward from Weddings by Harry & Annie
The price is eye watering and at first we considered whether it was truly worth it. However, the results are pretty incredible in comparison to our former card: Nvidia's GeForce 2080 TI. As a wedding videographer we shoot all of our weddings on a Canon C200 in 4K RAW, we then convert it in Davinci resolve to MP4 before editing it in Premiere. On our previous card we were used to get some lag when editing these MP4 files. The MP4 files are small but the trade-off is that the graphics card has to do a lot of work to decode the codec. The 3090 has absolutely no problem with this, the MP4 files run silky smooth and so do the Raw files in Premiere. The 3090 was designed more specifically to handle and run CGI, and 8K gaming at 60fps. It is the big ticket graphics card for Nvidia and shows what their technology is capable of. The 3090 is a fantastic graphics card all in all, and you pay for that. After years of editing wedding footage I have found this card to be the smoothest and most reliable I have ever used. Do not forget however that you will need a decent processer and power supply to make the most out of this graphics card and video editing as a whole (we have a Ryzen 950x coupled with 850 watts of power). If I were starting out, and looking for a cheaper alternative however I would look towards Nvidia's 2080 line of graphics cards. This graphics card is a fraction of the price and you will not run into any problems unless you start editing large 4K files, CGI or make demanding content in After Effects. A worthy mention would also be the 3090's little brother: Nvidia GeForce 3080, which is very similar to the 3090, however it cannot handle CGI and 8K like the 3090 (which, granted is unnecessary for the majority of editors!). It is worth noting that the 3080 however is currently quite difficult to get hold of, as it is one of the best graphics cards for gaming, so you have to be quick!
---
This product was recommended by Yasir Nawaz from PureVPN
This is one card you'll find up to measure for all your video editing needs without requiring you to break the bank. With a 6GB VRAM, 335GB/s in memory bandwidth, 1408 shader processors, and a 1785 MHZ booster clock, all available in less than $600. It is simply put, the card with the best value proposition. It'll perform admirably for all your tasks while costing a fraction of some of the higher end cards.
---
This product was recommended by Suman Chatterji from AGearGeek
Graphics cards become more important in video editing when you are using DaVinci Resolve as it is driven more by the GPU rather than the CPU. If you are one of them then you should consider the monstrously powerful Nvidia Ge Force RTX 3090. With 24 GB DDR6x memory and massive 10496 CUDA Cores, it can tackle any 3D rendering like a breeze. This improvement is specs definitely outperforms any of the competitors in the market today. The Nvidia Ge Force RTX 3090 is power hungry and if you are pairing it with a processor which equally drinks power, then you are better off with a 1000 W PSU. This is not a cheap card and costs a pretty penny. But at the same time, it is worth every penny for video editing. This will make your life a lot smoother and set a very high benchmark for performance.
---
This product was recommended by Tommy from Vekhayn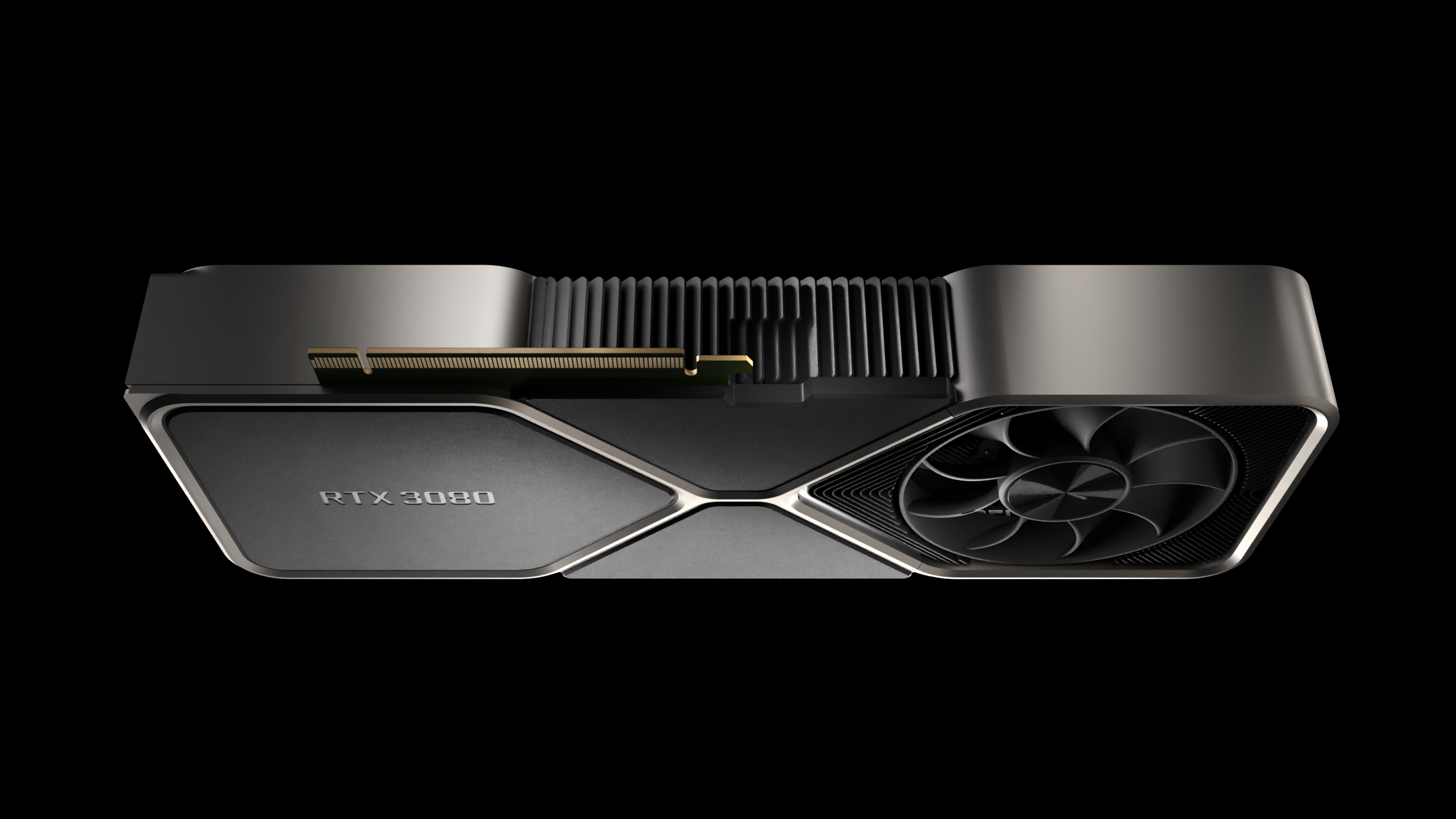 The NVIDIA RTX 3080 is the best card for video editing. Right away, you're sitting with 8,704 CUDA Cores. This is nearly 8x more CUDA cores than the generation from four years ago! Furthermore, you have a generous 10GB of GDDR6X Video RAM. This is more than enough to handle a massive video editing project with the latest version of video ram. Lastly, it has all the new features such as DIrectX12, Vulkan, PenGL4.6- which some video encoders are starting to utilize for performance boosts. And this graphics card comes with the 7th generation of the NVDIA Encoder, which is an incredible system for encoding your videos.
---
This product was recommended by Romelo Lukaku from RankSoldier
Now lets talk about why this product, i personally recommend Nvidia GeForce RTX 3060 because i have been researching about its working and i would also recommend it cause its latest and is improved and much better form of previous graphic cards and ofcourse better than them Other properties i would suggest are : • At 276mm2, the 3060 is much smaller than the RTX 2060 (445mm2) while consuming only a shade more power and delivering much better performance. • Combination of its power and price puts it way above all in the market. • It is with the RTX 3060 that this technology is key, as it will give a margin in performance to maximize ray-tracing settings or resolutions.
---
This product was recommended by Bishal Biswas from Word Finder
Provides one the experience that lets you enjoy the game at the most. This graphic card delivers a performance on par with the RTX 2080 at a price that is less than the half. Not only this, it has an internal cooling system, a boost clock speed of 1.73 GHz and a GPU Memory size of 8 GB.
---
This product was recommended by Bishal Biswas from Word Finder
An experience like never before! This Black Video Card delivers a high-quality 1080p and a respectable 1440p gaming experience. It comes with specifications that include, a fan cooling system, a boost clock speed of 1.67 GHz and a GPU Memory Size of 8GB.
---
This post contains affiliate links. Affiliate disclosure: As an Amazon Associate, we may earn commissions from qualifying purchases from Amazon.com and other Amazon websites.