This article showcases our top picks for the Best Processor For Video Editing. We reached out to industry leaders and experts who have contributed the suggestions within this article (they have been credited for their contributions below).
We are keen to hear your feedback on all of our content and our comment section is a moderated space to express your thoughts and feelings related (or not) to this article This list is in no particular order.
This product was recommended by Tim Culpepper from Conexa
Intel Core i9-9900K is a reliable processor for video editing. It has great performance for video editing and other productivity apps. The processor has eight-core and 3.6GHz to 5.0GHz; this is more than enough to export and encode or decode video. With 16MB cache memory support, it may be the best processor for high-quality video editing.
---
This product was recommended by Mark Anthony from Torch Spot
As well as being one of the best value processors on the market it is lightning fast. It delivers 100+FPS performance plus boost clock and base clock offers reliable running. Having kids, this processor was a perfect choice because it not only excels as a video editing processor but is known to be one of the best for desktop PC gaming.
---
This product was recommended by Tom Winter from DevSkiller
In terms of processors, there's a key rule: it has to be powerful. The core count and speed determine how quickly you will do your tasks, so those are the firsts things you should look for when purchasing a CPU. I would recommend the Intel Core I7-8700K. This specific one is a special 40th-anniversary edition and therefore is more expensive than similar ones. However, it is worth every dollar as it has 6 cores and 12 threads and it can easily hit 5.0 GHz without overclocking. You won't have to buy a CPU cooler, and it will run smoothly with any kind of video editor. If video editing is your source of income, I suggest going for this one because it will be the best investment for your work equipment.
---
This product was recommended by James Costa from Jim Costa Films
A third generation 7nm Ryzen processor, the Ryzen 7 3700X has a new mixed-node chiplet design, this eight-core chip is fitted with a single 7nm CCD, complete with two 100% operational four-core CCX clusters. Co-inhabiting the AM4 socket space alongside that single CCD is a lone 14nm cIOD I/O die, which houses all the non-core and I/O functionality. It has a base clock speed of 3.6 GHz and can reach a max boost clock speed of 4.4 GHz, 2MB of L3 cache, 24 PCIe Gen 4 lanes, and support for dual-channel 3200 MHz DDR4 RAM. It does not have an integrated GPU, so a dedicated graphics card is required.
---
This product was recommended by James Costa from Jim Costa Films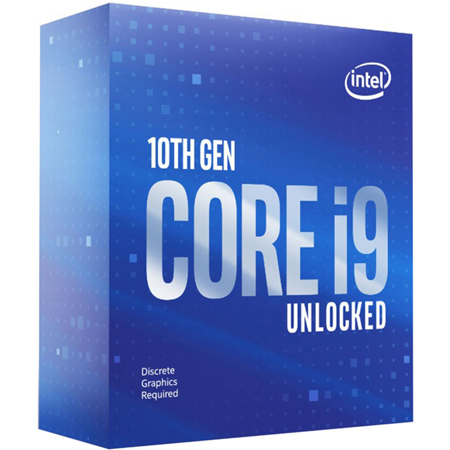 With a base clock speed of 3.7 GHz, the Intel Core i9-10900K Ten-Core LGA 1200 Processor is great for video. The maximum turbo frequency this processor can achieve is 5.3 GHz, or it can be boosted up to 5.2 GHz with Intel Turbo Boost Max 3.0. This processor features 10 cores allowing the processor to run multiple programs simultaneously with 20 threads in an LGA 1200 socket, has 20MB of cache memory, and 16 PCIe lanes. The processor also supports dual-channel DDR4-2933 RAM. The unit uses the integrated Intel UHD Graphics 630 chipset, which has a base frequency of 350 MHz and a dynamic frequency of 1.2 GHz.
---
This product was recommended by Ahmed Mir from Sip Coffee House
I can say that this is the best processor because it is super fast. I feel like I can finish a lot of videos to edit as early as I expect it. This processor doubles the power and speed of my old CPU. I am suggesting this because I know people are looking for something that they can rely on and will make their work easier and faster. This processor is highly recommended.
---
This product was recommended by Tim Robertson from inVPN
I usually use this CPU for streaming. I have other gadgets. But, this is the most reliable and fast processor I ever had. Editing my videos is fun to do with the help of this processor. I feel like I am doing things in just a snap. Worry-free and very trusted. I am sure you will love this item once you have used it.
---
This post contains affiliate links. Affiliate disclosure: As an Amazon Associate, we may earn commissions from qualifying purchases from Amazon.com and other Amazon websites.