Unisex presents are all about leaving gender-stereotypes behind. With each small gift, you help your child become balanced and abandon unhealthy limits stereotypes impose on each gender.
These are some real gems in this list. Some aim to kickstart a cool hobby, like yoga. Others are incredible educational tools that will make for some interesting and eye-opening reading. Any of these gifts are great on their own, but are even better considering that they work for everyone and don't impose stereotypes on the receiver, which is what unisex gifting is all about.
What is a bumbershoot? Or a moonbow? And what does it mean when someone absquatulates…? Find out all this and more in the Dictionary of Difficult Words. Test your knowledge with more than 400 words to amaze, confuse and inspire budding wordsmiths (and adults).
All of the words featured in this book are difficult to spell, hard to say and their meaning is obscure to most children (and most adults!) Written with simple, easy-to-understand definitions by lexicographer Jane Solomon, this dictionary celebrates the beauty of the English language for family trivia time spent around the printed page.
Who are you? What is racism? Where does it come from? Why does it exist? What can you do to disrupt it? Learn about social identities, the history of racism and resistance against it, and how you can use your anti-racist lens and voice to move the world toward equity and liberation.
Gain a deeper understanding of your anti-racist self as you progress through 20 chapters that spark introspection, reveal the origins of racism that we are still experiencing and give you the courage and power to undo it.
What makes you the boss of me? What makes a king a king, or a queen a queen? Why can some people vote for their leaders, but other people can't? Does having lots of money make you powerful? Why are there fewer female scientists, leaders and artists than men in history books?
Beautifully illustrated and thought-provoking, The Power Book attempts to answer these and other questions in a relatable way for young children. Readers will gain an understanding of their place in their family, their school, and the world, and will discover ways in which they can use their own power to shape the future.
The SURIN yoga wheel is perfect for everyone and is a great product for relaxation and leisure purposes.
Imagine a day where you are desk bound from 9-5. Doing this does a lot of damage and tension to your back and shoulders.
The wheel helps to relieve those tension by assisting one in performing yoga poses that are helpful to resolve the issue.
The SURIN yoga wheel, is strong and built with power-grip anti slip padding to ensure one's safety when performing yoga poses.
It is also light (about 4.2 lb) and comes with a free waterproof carrier, which will be extremely convenient for one to carry around.
Powerful 3-Dimension Deep-Kneading Shiatsu Massage Nodes relax overused and tight muscles, perfect for anyone who needs some relaxation.
Copper-Bar's Moscow mules mugs come with a special gift box, two copper straws, a shot glass and copper spoon. Great for cold drinks!
Everyone could use a bit of flavor in their life! And now that summer is in full swing, the grills are fired up. This trio is the perfect gift for the unisex recipient as they will be ready for whatever meal comes their way. With Smoky, Spicy and Curry ketchup offerings, the Red Duck Specialty Ketchup Trio is sure to be a real pleaser.
GelPro Elite luxury comfort mat….perfect for anyone who loves to cook and entertain. GelPro mats are the most plush and comfortable mats, providing relief to legs and backs while cooking and cleaning in the kitchen.
The only gel-filled mats on the market, GelPro Elite mats are available in hundreds of colors and patterns (something to fit any home décor), manufactured in America and come with a five-year warranty.
The Wanderr is a 5 in 1 solution that can help you transport outdoor gear that also transforms into multiple seating modes and a camping cot. For parents it's a great product that, makes it easier to pack for any kind out outdoor trip—beach trips, picnics, a hike in the woods etc.
And it's a great tool that makes sure your recipient doesn't have to be the designated pack mule for any trip.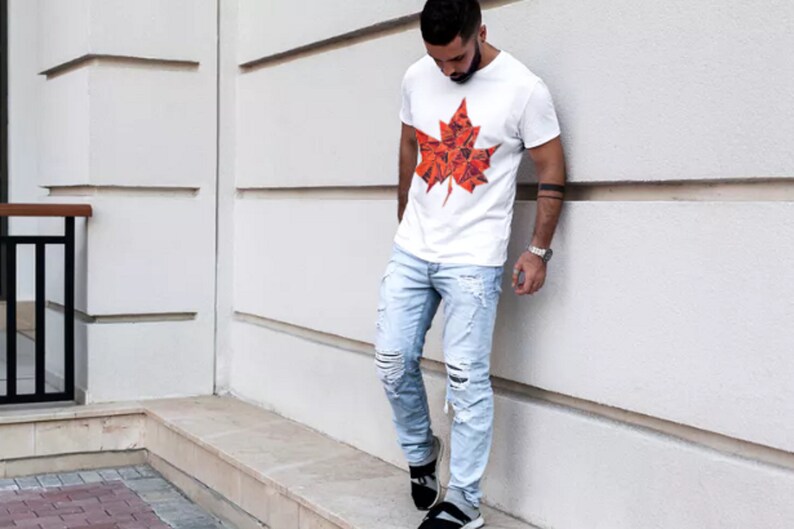 Something very unique and artistic to try for. Unisex comfortable tshirt for anyone who likes something artsy.
Cancer is hard to talk about. I want to share a product with you that makes the conversation easier. Because Love's Love Heals Journal creates an outlet to navigate the wide range of emotions that come along with a diagnosis, all while reminding the patient with cancer that she is loved and supported.
More than a traditional journal that is just blank pages in a book, it is a complete kit for heartfelt personalization from the gifter and provides a medium to make the difficult conversation and emotions around cancer a creative and individual experience filled with love.
There's no such thing as too much peace of mind. What could be a better gift than a delicious snack that doubles up as a calming wellness supplement? With 25mg of CBD in every gumdrop, Hempure CBD gummies can be carried to the gym, the office or placed on your bedside for a relaxing nibble.
Contributors to this article
This post contains affiliate links. Affiliate disclosure: As an Amazon Associate, we may earn commissions from qualifying purchases from Amazon.com and other Amazon websites.