It's important to keep up with your daughter as she grows into being a teen, but it's difficult to know how tastes change, isn't it?
Luckily, we've gone for a wide range of gift ideas, gifts for music lovers to fashionistas. There will be something perfect for a teen girl here!
Prepwork is here to make your daily skincare effortless and enjoyable. Maintain your healthy-looking glow while safeguarding it from external stressors that lead to early signs of aging, with four products formulated with special superfood cocktails based on ingredients you can pronounce, like Kakadu Plum and Raspberry Ceramide.
Includes Cleansing Polish, Gel Eye Masks, Hydrating Dew Cream, Soft Focus Veil Broad Spectrum SPF 30 Sunscreen. 4 fl. oz.; Net wt. 1.7 oz.; 60 gel masks; 1 fl. oz.; Part of the proceeds from Prepwork goes to supporting the Arbonne Charitable Foundation®'s mission to empower teens.
The tassel detail and small size of this wallet means she'll be able to take it with her wherever she goes.
Even tanning is finally easy with Petersun Swim bikinis. UVA (tanning) rays pass through the bikini straps to allow for an even tan. The unique strap material is grippy and stays put better than traditional bikini fabric, which means you'll be able to sun evenly AND actively.
Girls love wearing unique clothes or shoes, and with these permanent fabric markers, they can turn everything they wear into a one of a kind. There is no need for them to learn how to do embroidery or how to sew.
They can customize their wardrobe in a flash by just writing or drawing a design of their own on their clothing pieces. It's a great gift for anyone with an artistic soul and fashion sense. Sneakers, shoes, bags and purses can also be decorated this way, as long as they aren't made of rubber or leather.
Summer can cause us to do dangerous things, like sit in the sun for hours, hoping to get the perfect summer tan. This lotion takes all of the danger out of your glow. It's perfect for sensitive skin since it's made from all natural ingredients including coconut oil, lavender, fruit extracts, and essential oil. It's chemical and cruelty-free.
It contains AHAs and enzymes that can help to gently exfoliate the skin and remove dead skin cells to prevent them from blocking the pores which usually leads to blackheads and pimples. It is made from natural and organic ingredients and does not contain any harmful chemicals.
Bunny James Boxes is a great gifting idea for a teenage girl. Let's face it, girls love snacking but they love snacking on unique items that fit their diets.
Bunny James Boxes has 30+ different food tribe boxes from Vegan to Keto. You can buy boxes on their site or on amazon.com. They are the #1 selling snack gift box on amazon today.
Girls often get conscious about their looks during teens and one of the physical features they are most concerned about is their hair. As teenagers, they start to try out different hairstyles and establish their own sense of style. Due to hormonal imbalance during puberty and frequent styling, a teenage girl may experience hair loss.
Give her the gift of healthy hair with the Moroccan Argan Oil Shampoo and Conditioner Set from Shiny Leaf. Argan Oil is a known natural remedy for hair loss, which is rich antioxidants that help repair damaged hair and split ends, making hair smooth and shiny. This shampoo and conditioner set is made with natural ingredients that are safe even for teens. Having a healthy hair can help a young girl build her confidence, which is very important during the teenage phase.
Portable Bluetooth speaker that features an IPX7 waterproof design and comes in a wide range of fun colors.
Pure, natural and handcrafted personal care products that make the perfect gift for self care. Our products are organic, sustainably packaged (no outer box and only recyclable glass jars used) and handmade in small batches.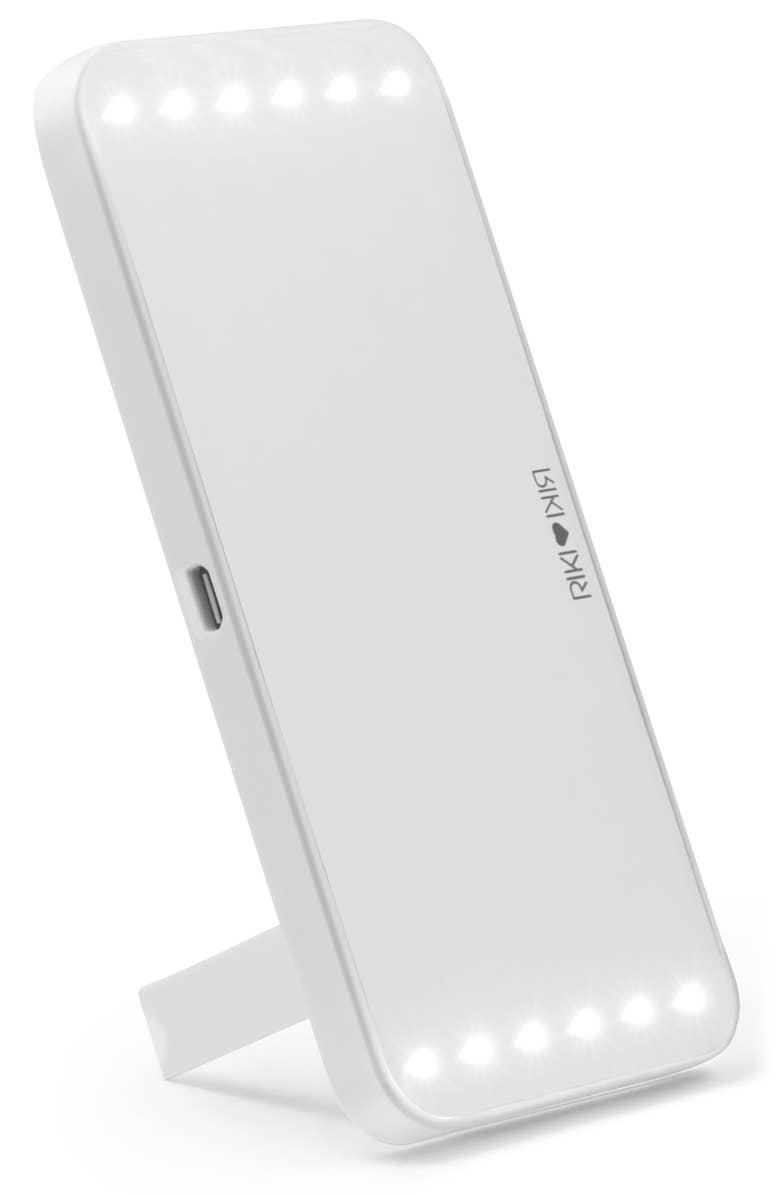 A 100% Portable and Powerful lighted mirror With 3 brightness levels,built-in leg stand and retracatavle finger ring for security. You will never be caught anywhere in anything less than your perfect light.
The RIKI SKINNY is a super bright mirror using GLAMCOR technology to deliver performance never before seen in any lighted mirror in this class or size. Five stages of dimming give you full control of the level of detail you want to see.
The Miami Blush and Highlight Palette consists of 6 highly-pigmented, long lasting blush and highlight powders to give any girl the shine they crave. Inspired by the diversity of Miami, these palettes were created for every skin tone, because everyone deserves to feel beautiful in their own skin. Not entirely sure what to get your teen girl? Shaina B. Miami is a gift for all girls to enjoy and feel confident in!
Contributors to this article
This post contains affiliate links. Affiliate disclosure: As an Amazon Associate, we may earn commissions from qualifying purchases from Amazon.com and other Amazon websites.