Across life, you are bound to have a lot of teachers. Most of them for you might seem interchangeable, forgettable, and downright obnoxious. Yet, some impart wisdom that resonates deeply with and are people that you can actually relate and learn something from beyond the class' subject lessons.
Those teachers are few and far between, the lessons taught by them might just endow you with wisdom to conquer the challenges that life throws at you. That wisdom should not go unappreciated and, if you ever get the chance, you should reward it by giving them some of the best gifts a professor can get.
Professors will love the commuter bag, handcrafted with Heritage leather and designed with enough pockets to carry a tablet, phone, books, pens, notepads, and a laptop–accommodating sizes up to 15 in. As it ages, the leather darkens, but from day one the bag has a look worthy of a scholar. The commuter bag has a two-way zip closure made with gunmetal finish hardware with reinforced corners and metal feet with a rear pocket with magnetic closure.
Every professor needs a pair of spectacle right? But there are certain spectacle styles that suggest your shrewd studiousness. Take this round pair of black circle glasses for instance. They're punchy, pronounced and ready for wearing in the lab, lecture hall or wherever your intelligence leads you. This glasses frame has been handmade from premium-quality acetate by Scotlands only eyewear manufacturer. So yes, these professor glasses are for the elite wearer who knows a thing or two about quality and style.
To My Professor: Student Voices for Great College Teaching is a great book to give a professor. In this book students reveal what they really think. They say and write what they seldom tell professors directly, giving those at the front of the classroom a rare glimpse into the minds of those in the back. The book includes statements, notes and social media comments by students describing experiences wonderful and painful, uplifting and unbelievable.
Inside the book you will also find strategies and resources for better college instruction in more than 50 situations. They include teaching a growing variety of students, being flexible and fair, recovering from mistakes, dealing with racial tensions and using humor.
Luxor Linens` luxury bath wrap is the perfect gift for professors. They are luxurious and you can add a personal touch of custom monogramming Professor or whatever you wish to have monogrammed on it!! Plus we offer luxury gift packaging!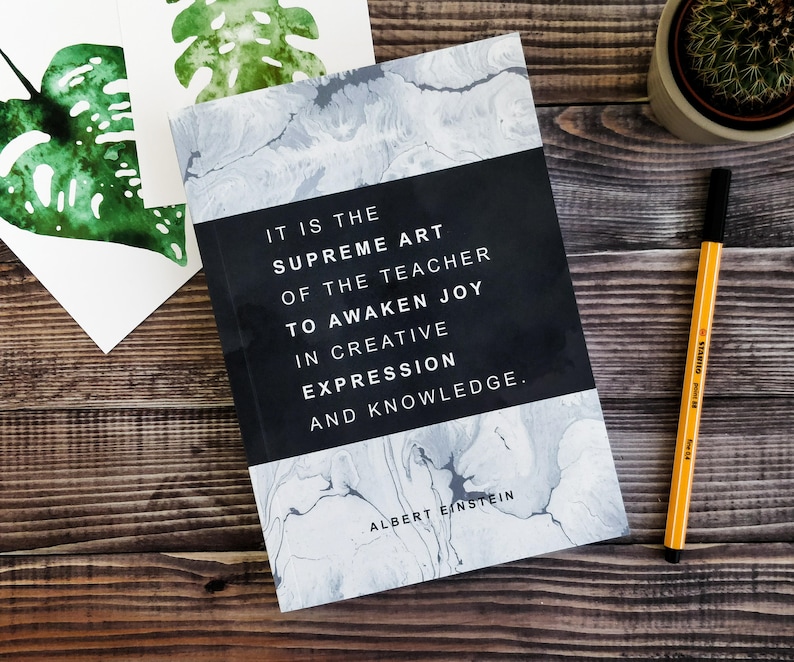 A great quote from Einstein about the art of teaching, on a beautifully designed, weighty notebook. It's nearly an inch thick!
A mug and coffee set with a great quote from Einstein about the art of teaching. The coffee is freshly roasted and medium ground for a french press or similar.
Natural, ergonomic design ensures you will be working in a much healthier position for your body. It avoids long term damage from constant
Twisting of your arm tendons and wrist. Scientifically proven, studies show that a vertical mouse causes less strain on your wrist and arm.
A potted plant makes a great addition to any professor's office, like this easy care Pothos plant from Wild Interiors. Plants help boost mood and productivity, and they also help clean the air (which is great in an office building or old building on campus!)
Contributors to this article
This post contains affiliate links. Affiliate disclosure: As an Amazon Associate, we may earn commissions from qualifying purchases from Amazon.com and other Amazon websites.