Farming is as hard as a hard day's job can get. A Farmer's ability not only demonstrates a strong spirit but a healthy self-reliant character capable of providing for themselves and for others.
Such industriousness has to be commended! And for that, here are the best gifts to give to a farmer.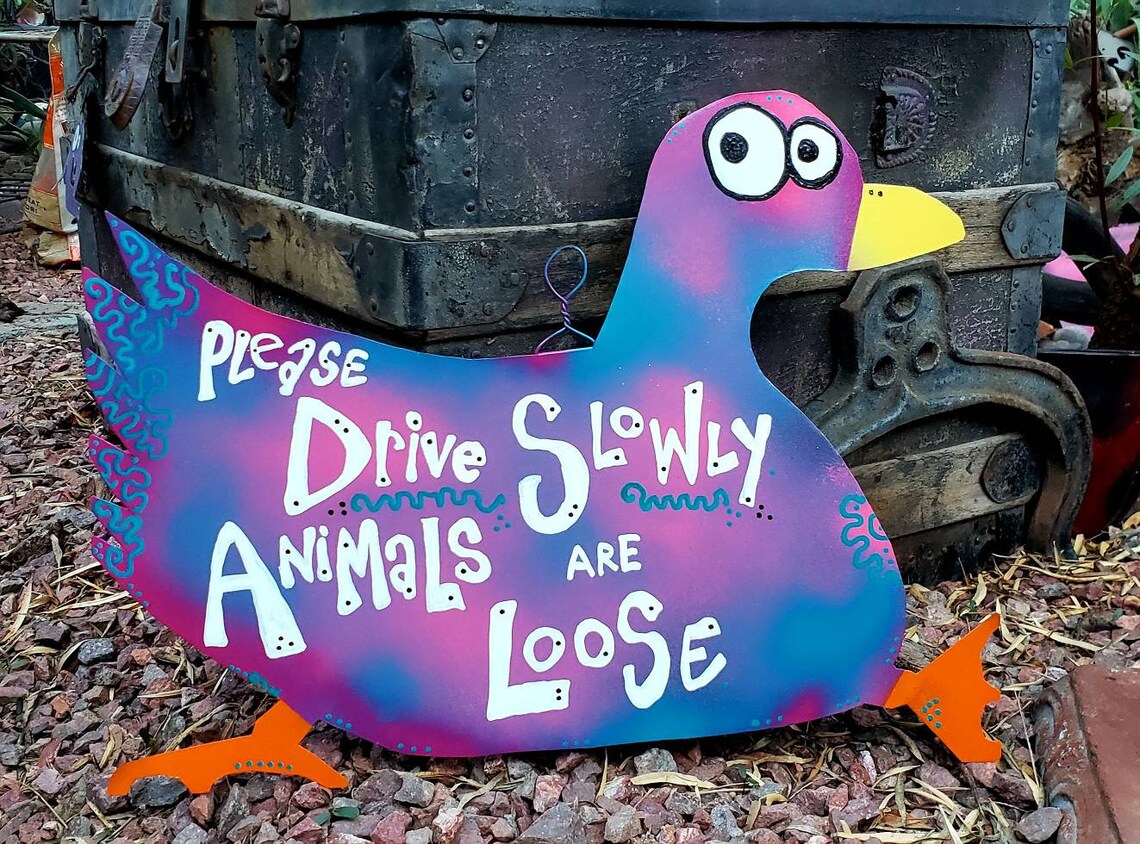 This product was recommended by Ryn Gargulinski from Ryndustries
Even though farmers and livestock owners know how important it is to drive slowly around the farm, visitors may not be aware that animals are crossing. Remind them with a colorful custom metal sign in the shape of a chicken or other farm animal that makes visitors smile as well as put on the brakes.
This product was recommended by Pat Rogers from AgFuse
This digital thermometer gun has two very helpful applications for farmers. The first is that farmers can use it to determine soil temperatures to help decide if it's an optimal time to plant certain crops or not. The second application is to use the thermometer laser to check bearings during routine maintenance on equipment to detect potential bearing failures.
This product was recommended by Blain's Farm & Fleet from Blain's Farm & Fleet
Gear up to tap sap from your maple trees with the Tap My Trees Maple Sugaring Starter Kit . This kit has 3 aluminum buckets with reinforced holes for hanging them. The sap from the spiles is collected in the bucket while the 3 metal lids ensure that dust, rain or snow does not get into the buckets. The kit has 3 stainless steel spiles, 3 hooks that are affixed to the spile to hand the bucket, a 7/16 drill bit with 3/8 shank and cheesecloth to filter solids. It also includes a book explaining the process of Maple Sugaring at home. The Tap My Trees Maple Sugaring Starter Kit serves as a complete package.
This product was recommended by Amy Gray from Handy Camel
The Handy Camel Bag Clip is perfect for the lifestyle farmer! It reseals, carries and helps you pour out the contents of any large 50 lb bag. Whether it be chicken scratch grains, alfalfa pellets, minerals for livestock, or transition feed for cattle, these clips have you covered.
This product was recommended by Blain's Farm & Fleet from Blain's Farm & Fleet
Start beekeeping with the Little Giant 10-Frame Beginner Hive Kit. It includes gloves, a veil, smoker, bee brush, hive tool and frame feeder. Frames contained in the kit have foundation coated with beeswax.
This product was recommended by mrs. Tatiana Negoda from WednesdayCeramic shop
Handmade pottery vases are ideal for the farmer's family. It so naturally to have own fresh wildflowers in family house. It should be special flower stoneware, special for your dinning room. You can buy it, but will be better to order it!
This product was recommended by Amy Stross from Tenth Acre Farm
This book is perfect for the backyard gardening enthusiast who wants to reclaim the lawn and grow a low-maintenance food garden.
This product was recommended by HAY! Straws from HAY! Straws
Made from biodegradable wheat stems, HAY! Straws are the new, affordable alternative to plastic straws. Made from a farmer's crop…and perfect for a unique, environmentally-friendly gift for a farmer!
This product was recommended by Riglook from Riglook
For the person who's out in the bright sun all day, what better gift is there to give the farmer in your life than a new pair of stylish, protective sunglasses with unique wooden frames?
This product was recommended by Ollie + Hank from Ollie + Hank
Pour your morning coffee into this hand lettered mug and enjoy the comfort of home sweet home regardless it is a true farm or whether you just wished it was.
This product was recommended by Dixie Vodka from Dixie Vodka
Dixie Wildflower Honey Flavored Vodka: Southern charm in a glass. The perfect, refreshing spirit for the hardest working farmer and his wife, after a long day in the sun. This expression is infused with southeastern wildflower honey from Savannah Bee Company and sourced from healthy bee populations.
This product was recommended by Aaron Hughes from RAWHYD Leather co
A genuine leather wallet will have natural special scratches and will become brighter and brighter over time. This wallet allows you to have the room to carry all your daily essentials including keeping up with receipts, while still being slim and functional. this wallet also comes in a cotton drawstring bag and makes a great gift A very good gift for farmers, they would love it.
This product was recommended by Eric Lee from Happypop
These novelty socks with various patterns including small yellow ducks, white alpacas, cute cows and sloths would surely make a splash.
This product was recommended by Sam Maizlech from Gunivore
As one of the most popular knifemakers in the world, you can trust Benchmade and their amazing collection of blades. These knives are great for farmers to keep handy since they can handle just about any job thrown at them. The Benchmade Griptilian is particularly great for farmers thanks to its premium grip which can be used even with heavy gloves.
This post contains affiliate links. Affiliate disclosure: As an Amazon Associate, we may earn commissions from qualifying purchases from Amazon.com and other Amazon websites.