Films are a huge part of modern life. Americans and Europeans watch countless hours of Netflix every year, but what hidden gems have you seen that you think more people should watch? Tell us your ideas and be featured in a Fupping video or article.
Upvote your favourite down below.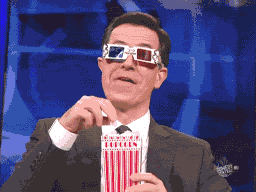 To submit a film register an account, insert an image/trailer/video of the game box/game play or an iconic scene. Write a short description of why you love that film and then click submit.
This post contains affiliate links. Affiliate disclosure: As an Amazon Associate, we may earn commissions from qualifying purchases from Amazon.com and other Amazon websites.
The Neon Demon directed by Nicolas Winding Refn was definitely the most slept on film of 2016.
Doe-eyed and aspiring model Jesse (Elle Fanning) moves to LA, and finds herself being absorbed into the dark side of the industry. The film was thought to be too kitschy and abstract, however the Refn intended for the film to play out as a twisted, dark fairy tale. The striking cinematography, criticised for being 'pretentious', and indifferent acting, criticised for being 'wooden', were actually the film's greatest assets and pulled you into the exclusive and highly stylised 'fairy tale gone wrong' world.
The Neon Demon is iconic, beautiful, party neon sign, and far more complex than most critics thought.
This post was created with our nice and easy submission form. Create your post!