This article showcases our top picks for the
Best 4 Player Games
. We reached out to industry leaders and experts who have contributed the suggestions within this article (they have been credited for their contributions below). We are keen to hear your feedback on all of our content and our comment section is a moderated space to express your thoughts and feelings related (or not) to this article 
This list is in no particular order.
This product was recommended by Callum Marshall from GamerGuyde
Co-op games after a long time out of the spotlight are back in vogue largely thanks to games like It Takes Two offering quality co-op experiences and breathing new life into the genre. However, I'm here to say that there was always life in the couch co-op scene and if you are looking for a four player game where you can gather in your games room and experience a wacky and chaotic adventure, then I say look no further than Borderlands 2. We could have easily suggested the more recent Borderlands 3 here, but we feel that its predecessor shines far brighter and offers the most cohesive adventure in the series. In this game, you play as one of four vault hunters, aiming to stop the nefarious Handsome Jack and find some awesome guns in the process. The gameplay is fast and frantic, it offers a richer storyline than the breakout Borderlands title and best of all, there is so much content and DLC to enjoy. This game represents the Loot-shooter genre and does it with aplomb. So if you want to run and gun with up to three other pals, this is just the ticket!
---
This product was recommended by Will Tigerton from LeanBack Player
Almost everyone knows this game as it is a classic four-player game. Your goal is to pull out a block from the stack without letting the tower of blocks crash then place the block again on the topmost part. It is easy at the start of the game but as the game continues, it becomes harder and harder. Each pack contains 54 blocks of wood and a stacking sleeve. This game is sure to make your game night a lot enjoyable.
---
This product was recommended by John Tian from Mobitrix
This is the best four-player game – a tribute to classic arcade racers and inspired by the greatest hits of the 80s and 90s, such as Top Gear, OutRun, and the Rush Racing series. Players will relive the classic arcade gameplay of the highly acclaimed award-winning Horizon Chase World Tour. As you master each racing circuit and blast your way past opponents, you get the thrill and fun of speeding cars. Many will like the game as it features a fresh, stylized take on old-school 16-bit visuals, over 100 tracks spread across dozens of locations, and a thumping soundtrack from industry legend Barry Leitch. Even better, the game features a 4-player local multiplayer mode so you can enjoy it with your friends.
---
This product was recommended by Maria Godwin from BestReviews
With a team of players working together to complete objectives, Siege is an intense and thrilling experience. Whether playing on the attacking or defending side, there's always something new to learn and master in this game. I'm not a gamer myself but my boys have persuaded me to play this game. After I've played for an hour, I fully understand why they kept on playing each night before going to bed. It has great graphics, tight maps, and destructible environments that anyone will surely love.
---
This product was recommended by Sam Cohen from MyFreeOCR
It'd be a classic zombie shooter. Good for killing time with friends. Has a good interactive story as well. Left 4 Dead is one of the best 4 player games I've played. It's highly addictive and fun to play. The developers did an amazing job creating a realistic post-apocalyptic world where zombies roam free and it's the players' job to kill them all.
---
This product was recommended by Olivia Tan from CocoFax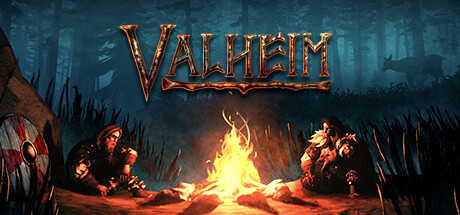 Valheim doesn't reinvent survival games, but it gets rid of all the stuff I don't like about them. This relaxing, but punishing PvE camping trip to Viking purgatory will never let you starve to death, and you'll never need to pay a dime to repair your items. All the busywork is gone, replaced by a gorgeous, threatening world, and an elegant crafting system that lets you make everything from ugly lean-tos to the flippin' Eye of Sauron. Teaming up with friends to plan adventures and build a home together makes the experience even better.
---
This product was recommended by Olivia Tan from CocoFax
No Man's Sky has been a fun redemption story to watch unfold. Developer Hello Games has spent the last four years updating its galactic exploration-survival sim with expansive new features like base building, guilds, and most importantly, online multiplayer. In 2020, No Man's Sky is some of the most fun you can have in a co-op survival sim. The game still occasionally buckles under the weight of annoying bugs, but it's worth powering through for the joy of discovering planets and bizarre creatures with friends.
---
This product was recommended by Rousseau Vestal from Find The Aisle
This 4 way wooden board game for 1 to 4 people is crafted of superb natural solid wood, is 12 inches long, and includes 4-Way 10 number boards, 12 dice and 1 instruction. The playing surface is brown billiard felt. Long-lasting, scratch-resistant, and eco-friendly. This four-player shut-the-box dice game is excellent for both adults and children, and may be used to improve concentration, thinking capacity, reaction time, and logical ability. It is also an educational toy for math, strategy, and rapid thinking in a fun way.
---
This product was recommended by Phillip Villegas from Three Pedal Mafia
Shut The Box Win is a great strategic game for teaching simple addition. The flip block game is a great way to teach basic addition. The player rolls the dice, adds the values, and then places the tiles with the sum on the table. These basic rules keep the player occupied while playing with others by requiring them to compute addition facts. Players as young as six years old can experience the thrill of the deal while while honing their math and reflection skills.
---
This product was recommended by Ashley Dolan from Vegiac
The game challenges players to build and expand their Scottish island by bartering with other players. Isle of Skye is a tile-laying game with auctioning to obtain the tiles you will be using to build your tableau. Placement rules are incredibly simple, you just have to match the terrain type, roads can lead to dead ends, but terrain must match.
---
This product was recommended by Ashley Dolan from Vegiac
Your delicate mission is to take care of the animal by growing a bamboo plantation. You will have to farm plots of land, irrigate them and grow bamboo there. The player who grows the most bamboo by managing his or her plots the best while satisfying the delicate appetite of the panda will win the game.
---
This product was recommended by Ashley Dolan from Vegiac
Meeple Circus is a super-fast, super fun board game where you begin the game with a pile of board game components. The game tests your dexterity, skill, and teamwork abilities. Meeple Circus is a game that takes place over three rounds. Players aim to build and balance wooden shapes in specific layouts to earn points.
---
This product was recommended by Ashley Dolan from Vegiac
Pandemic is a cooperative game where you and other players come together to stop the spreading of deadly viruses from across the globe! Players must work together playing to their characters' strengths as they plan their strategy of eradicating the diseases before they overwhelm the world with ever-increasing outbreaks.
---
This product was recommended by Steven Walker from Spylix
WE Games has been creating the best traditional games since 1977. Each game is handcrafted with high-quality, long-lasting materials and meticulous attention to detail. This 4-Player Shut the Box game is popular among classroom teachers who use it to teach addition in a fun way. It is also played in pubs throughout the United States and Europe.
---
This product was recommended by Steven Walker from Spylix
The Game of Life is an excellent indoor game for children aged eight and up.. Place colorful pegs on the gameboard and spin to move along the gameboard as life unfolds. Space is a significant life milestone in which players spin for their fate or choose their future path.
---
This product was recommended by Steven Walker from Spylix
Trouble is a peg-popping good time! The fun begins when a player pushes the Pop-O-Matic bubble to roll the die. Kids race to get their game pieces all-around board in the Trouble board game, but be careful! A player may be knocked and sent back to the start of the game. The original Trouble game is available, as well as a more difficult variation featuring Power Up spaces. You must be the first player to get all four pegs into the Finish Zone to win.
---
This product was recommended by Steven Walker from Spylix
Mountain Goats is the perfect sorbet for after-dinner gaming. Fast-paced gameplay (20 minutes), simple to learn (starts in 30 seconds), and suspense and excitement are all present. There's enough strategy in this game that your mind will wander back to important turns after you've finished it, and you'll ponder, Should I have played it a little differently?
---
This product was recommended by Jane Hammitt from FastPeopleFinder
I grew up playing ludo and it is just one of those games that will never truly go away because it is a lot of fun! I have not had a ludo set in who knows how many years but I do remember a having magnetic one and how convenient it is instead of the one where the pieces can go flying around the board. This set is perfect for my ludo needs.
---
This product was recommended by James Watts from Own The Grill
I'm a lifelong Disney and Funko fanatic, and The Haunted Mansion has always been my favorite Walt Disney World attraction, so when two of my obsessions teamed up to create a game based on the greatest haunted house in the world… Well, as you can probably imagine I've spent hours and hours playing it, and it's even more fun than I dared to imagine that it would be. Welcome Foolish Mortals to Funko's Haunted Mansion…
---
This product was recommended by David Murphy from DropGuys
I love a good, quick and addictive board game. One you can get really into, but does not take up your whole day. Codenames is the perfect board game for 4 or more people and can become very competitive really quickly. You have to work with a teammate to contact all of your agents before the opposing team. You use codewords to try and get your teammate to guess the words you have assigned to you, all while trying to avoid the assassin. This fast paced game is hard to pull away from and will pass time easily. The best part is there are many word cards, so each time you play it will always be different. You can never get bored with this game, and it is perfect for any big or small get together.
---
This product was recommended by Ryan Pratschner from OutsideBoogie
Mario Kart games are my favorite 4 player games to play with friends. At friends parties during elementary school, middle school, even today Mario Kart remains one of my favorite 4 player games to play with friends, and its a game everyone enjoys.
---
This product was recommended by Mary A. McDowell from EasySearchPeople
Ticket to Ride is an award-winning board game ideal for four players. This game involves each player taking up roles as railroad barons to construct railroads, complete route contracts, and collect points to become a winner. Each railroad baron tries to complete many train tracks and interconnect with other cities. Interconnecting to other cities enables a baron the exclusive usage right. The Ticket to Ride game provides multiple ways to win; it is easy to learn, family-friendly for bonding, and can be played by all ages and skill levels.
---
This product was recommended by Chloe Choe from Off Hour Hustle
Wingspan is a card-driven game based off of putting birds into various habitats to gain points and win. It is an engine-building game and has a variety of ways to gain points. The beautiful artwork and endless strategies involved to win make it a great game for adolescents and adults alike!
---
This product was recommended by Mark Richardson from The Big Phone Store
Containing both the first and second titles and all DLC, this game has a lot packed into it. We start off cooking the basics, and as the levels go on things get more complicated, not just in terms of the food that needs to be made but also the level layouts and obstacles. Communication is key and knowing who needs to perform what tasks, balance out the workload and prepare for chaos. You will make silly mistakes and those can be frustrating or downright hilarious, you will either shout or be shouted at as you accidentally throw the finished meal off a cliff or let something overcook. If you like a challenge, enjoy couch co-op and don't mind the possibility of losing friends then this is the game for you.
---
This product was recommended by Jennifer Denehy from PeopleSearchFaster
Shut the box Corbyi game is easy to use, and you can entertain during family get-togethers. It helps the children to sharpen their maths skills by learning numbers. This game enhances logical thinking skills in kids. In this game, you can add your own rules and customize them according to your needs.
---
This post contains affiliate links. Affiliate disclosure: As an Amazon Associate, we may earn commissions from qualifying purchases from Amazon.com and other Amazon websites.