This article showcases our top picks for the
Best 4 Player Co-Op Games
. We reached out to industry leaders and experts who have contributed the suggestions within this article (they have been credited for their contributions below). We are keen to hear your feedback on all of our content and our comment section is a moderated space to express your thoughts and feelings related (or not) to this article 
This list is in no particular order.
This product was recommended by Phillip Villegas from Three Pedal Mafia
As gangs of sagging monsters grab, push, pull, and shove their enemies from permanently suspended building scaffolds, unsupervised Ferris wheels, and commercial transport vehicles, watch in terror and amusement. In the melee game mode, you can customize your character and fight local and online foes, or in the gang game mode, you can fight with allies against the gangs of Beef City.
---
This product was recommended by Aimee White from Keyboard Kings
Overcooked and Overcooked 2 is the best 4 player co-op game. It's action-packed and requires a lot of patience and teamwork in order to complete each level. Players have to complete a series of cooking tasks under pressure, and it's the best kind of organized chaos. By saving the world through cooking, players will have a lot of fun playing this game. It's a firm favorite among my friend group as you can play together online from your respective homes.
---
This product was recommended by Michael Jan Baldicana from bidetsPLUS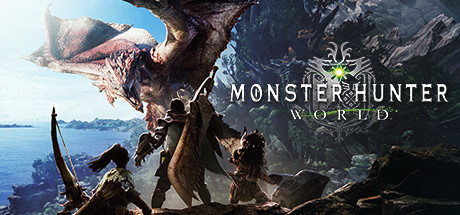 Monster Hunter World has received positive reviews from both critics and players. It was praised for its improved visuals and gameplay experience over previous games in the series, as well as its online multiplayer mode which allows players to hunt monsters with other hunters from around the world or form their own hunting parties to take on difficult tasks together.
---
This product was recommended by Megan Moore from Photography-Lighting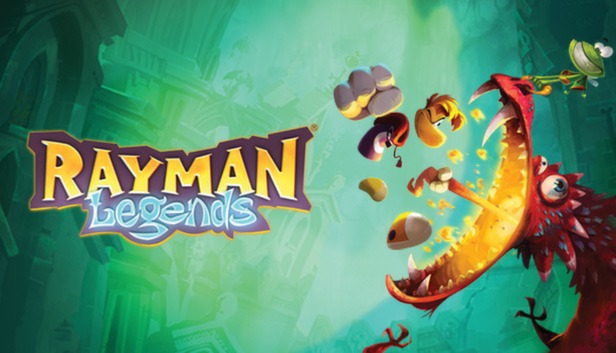 Rayman will forever be one of the classic games that everyone remembers playing in their childhood. The four-player Rayman Legends is living up to its name of being sufficiently chaotic and exciting! What I will say is that you will need to amp up your teamwork skills if you are playing this with four people, because there are so many frustrating obstacles to navigate – and honestly, I see this as one of its selling points.
---
This product was recommended by Daniel G. Leone from NJ Law Results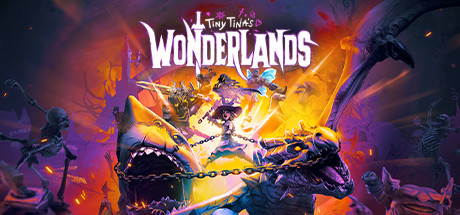 I love the whimsical nature and the utterly brilliant writing of this game. It is such a pleasure to play because you find yourself laughing all the way through the gameplay. While its concept is simple, to loot and build your inventory, the protagonist is vibrant and playful. She takes this game to a whole new level, and if you are a fan of D&D (to which Wonderlands pays homage), then I would definitely recommend investing in this!
---
This product was recommended by Mr. Tommy from Holiday Parrots
Mysterium is a cooperative board game that is both easy to learn and interesting to play. In the game, players work together to interpret visions and solve a murder. The game is suitable for all ages and can be enjoyed by people of all levels of gaming experience.
---
This product was recommended by Garrett Ettinger from Gamer Digest
Built for 4-player play, Left4Dead challenges players to act as both survivors of a Zombie apocalypse and the actual zombies attacking. Made for four-player teams, it's a fun and exciting game with multiple maps, sequels, and expansions for added content. Never before has a game captured as realistically how it would feel to be stuck in a zombie apocalypse with your friends.
---
This product was recommended by Morgan Lilker from Watches of Today
The old saying that goes a little something like "No one gets out of here alive", could have been written about this game. The four players have to work together to find and retrieve four mysterious treasures and then escape from the Forbidden island in this Mensa-approved game. It's fast, fun and unless you think on your feet, you and your friends are doomed to slip beneath the waves.
---
This product was recommended by Sahil Gaba from MoreWithUs – Everyday Jobs
If you are talking about any game, then the best 4 player coop game is Stardew Valley. This game has something for everyone involved. With relaxing activities such as farming and foraging to more adventurous tasks such as combat and fishing, the game never gets boring. With a couple friends, you can build your perfect farm and get to know all of the people in town as well. You can build relationships with them and learn all the secrets of the town. The game also allows for ample customization, allowing you to build your character and home in any way that you choose.
---
This product was recommended by Sahil Gaba from MoreWithUs – Everyday Jobs
If you are talking about a board game, then it is certainly We're Doomed. This fast-paced 15 minute board game is about trust and greed. Players have 15 minutes to spend tokens on building a spaceship. With perfect cooperation, all players should be able to escape a dying Earth and leave on the rocket ship; however, greed promotes players to hoard tokens in order to ensure that they get a seat even if others do not. Additionally, each player also has a role which has its own benefits, so there is a lot of room for strategy. This game is especially fun amongst total strangers who have no trust between each other at all, but it can still be played and enjoyed with close friends.
---
This product was recommended by Jason Cordes from CocoLoan
This is not a game for a quick casual game with a friend, as it is a massive RPG environment with more potential, stories, and events than we ever see in a single sitting. However, if you want a truly immersive co-op experience, this will keep you busy for years. You can play cooperatively or competitively, with players potentially attempting to complete missions in different ways or to different ends and exploring an entire nuanced world.
---
This product was recommended by Jason Cordes from CocoLoan
There was a time when the murderous online style of GTA 5(opens in a new tab) required you to have a friend, preferably several, if you wanted to survive for more than a few seconds. However, even without simple player-created goals like 'breaking into the army base' shooting everyone you see,' there is now a vast array of activities and things to do. Everything from team games to bank heists, races, stunt courses, and more is available, and it's constantly evolving.
---
This product was recommended by Sharon Dylan from Management Help
The Lovers in a Dangerous Spacetime video game is a space shooter game. Four players can pilot a spaceship and control the different stations of weapon, engine, shield, cannon, and map. This co-op game involves working together in order to move from one place to another, defeating space enemies while protecting the ship from damage. The game has 4 campaigns and each campaign has 4 levels plus a boss level. Hence, your aim is to always defeat the boss and finish the game.
---
This product was recommended by Robert Greene from Price of Meat
Because it's the most fun that you can have with your friends with your clothes on that don't necessarily involve alcohol. Players have to work together to piece together an eldritch mystery and solve a series of clues that will help them to save the world from cosmic horrors and an evil older than time itself. And if they don't, the world and humanity become the playthings of ancient gods from beyond the stars. I told you it was fun, didn't I?
---
This product was recommended by Anastasia Allmon from FRP Legal
Some of my favorite gaming memories come from playing Sea of Thieves and voyaging across the ocean in our suped-up ship. Fighting krakens and searching for treasure with your friends is such an amazing experience and a great way to hang out digitally with 3 of your friends.
---
This product was recommended by Ross Jurewitz from Jurewitz Law Group
I was already a big fan of Don't Starve and enjoyed discussing it with friends and comparing notes. So when they released Don't Starve Together, we were really excited to get to work collaboratively and share the workload – and the blame.
---
This product was recommended by Jonathan R Brockman from Brockman Injury Lawyer
I haven't seen a lot of people talk about this one, but if you have a VR set then you need to buy this one for your next game night. One person wears the headset whilst your friends all read from a manual and have to try and communicate how to diffuse the bomb. It's a great work of collaboration and puzzle solving that increases in difficulty – really fun for parties.
---
This product was recommended by Thalita Ferraz from Her Bones
I honestly think that the Borderlands series is one of the best for 4 person co-op, and also one of the few that still includes local multiplayer. You get to play a small variety of wacky characters traveling through an even wackier world finding awesome loot and fighting crazy enemies – it's great for game nights because you can focus on the actual campaign or just work through the almost endless amount of side quests.
---
This product was recommended by Eric Rodriguez from Innerbody
The Borderlands series has to go down as one of the best co-op games that have ever existed and definitely the best 4 person co-op FPS series. I think my favorite of the series has to be Borderlands 2 due to its wacky and wonderful world surrounded by a great story. What's more is that when playing with 4 players on Borderlands, no characters have the same abilities, meaning you have to communicate in battles and really play to each other's strengths.
---
This product was recommended by Theola Tinney from Vinpit
I bought this game for my nephew's birthday and we instantly played after the birthday party. I had the first release of this game and comparing these 2, I absolutely love this one. In this edition, the graphics had totally improved. The parkour movement is smooth and you are unlikely to lose stamina easily like the first one.
---
This product was recommended by Stella Scott from EasyPaydayLoan
Castle Panic is a scary, beautiful board game ideal for one to six people over 10. That makes it great for family and other social gatherings. The game offers a fun experience for people who prefer less competitive play as it allows for variations of rules to ease difficulty levels. Participants are required to defend their castle at the center of the board from marauding monsters stationed at the edges of the forest by hitting and slaying them depending on their position on the board to win the game.
---
This product was recommended by Chris Davies from FaunaFacts
Diablo III is a role-playing game that pits you against hordes of demons and other players in a race to gather the most loot. You can play cooperatively with up to four players, and there's a great sense of camaraderie as you work together to take down tough enemies. There's also a healthy amount of competition, as everyone wants to get their hands on the best gear.
---
This product was recommended by Maria A. McDowell from EasySearchPeople
This is one of the best four-player Co-op games to play. Aquanox Deep Descent is a first-person underwater vehicle shooter game. In this game, players control a variety of customizable ships to engage in fierce battles in the dystopian deep sea world of Aqua. A team of players takes control of the highly trained fighter pilots, bombing and destroying enemies to the abyss. This game is action-packed and exciting to play.
---
This post contains affiliate links. Affiliate disclosure: As an Amazon Associate, we may earn commissions from qualifying purchases from Amazon.com and other Amazon websites.