This article showcases our top picks for the
Best Computer Games
. We reached out to industry leaders and experts who have contributed the suggestions within this article (they have been credited for their contributions below). We are keen to hear your feedback on all of our content and our comment section is a moderated space to express your thoughts and feelings related (or not) to this article 
This list is in no particular order.
This product was recommended by Patrick Sinclair from All Home Robotics
Minecraft might seem like just another survival game but at it's core it's actually a game about creativity and freedom. It's about building anything you could dream of, and sharing your creations with others. It's also a game about exploration and that sense of wonder. The community behind this game is staggering, and has banded together to create amazing competitive multiplayer servers, custom adventure maps, mods, and even 1:1 recreations of entire fictional worlds. A game as limitless as this truly deserves the title of best PC game.
---
This product was recommended by Dan Alder from LEVVVEL
Pondering on magical realism to tell a bizarre tale set in rural America, KENTUCKY ROUTE ZERO definitely tops the most fascinating narratives of the video game landscape. In my perspective, it's the best game of the decade. The long road of Kentucky Route Zero has pretty much shown and acknowledged the immense change and improvement of video games in the past years. This growth has emphasized and mirrored real world prompting personal reflections from its users. This has become its unique selling proposition ever since then.
---
This product was recommended by Sandra Krstevska from Evopure
I suggest this computer game because it is one of my favorites. You can find a lot of exploration and experimentation in this game. The main story is interesting and developing all the time. The illustrations and levels are also something that fascinates me.
---
This product was recommended by Sandra Krstevska from Evopure
Halo 2 it's from 2004, and maybe for the new generation is a bit old PC game, but it's amazing and everyone should give it a chance. It's a game with a lot of shooting, but there is a developing story as well.
---
This product was recommended by Waqar Ahmed from Appstirr
I have been playing Valorant for a few weeks now, and I have to say it is the best computer game I have played in a while. One of the main reasons why I think Valorant is so much better than other games is how intuitive the gameplay is. It's really easy to learn, making it an excellent game for people with no experience playing these games. The graphics are also excellent, which makes it even more fun to play. I also like that this game has various things to do, so you never get bored from playing it.
---
This product was recommended by Waqar Ahmed from Appstirr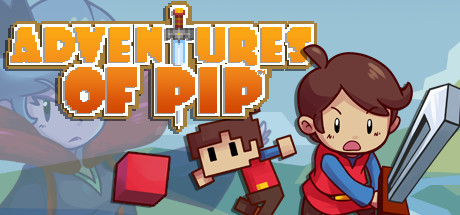 Adventures of Pip is a side-scrolling and action-platforming game that evolves and devolves a pixel-based hero between 1 bit and 16-bit forms. The amalgamation of a unique premise, rich environments, and fun-filled attributes of this game make it appealing in front of the user's sight. Interested users and potential customers can get this appealing and well-functional game from Steam. This game is about an evil witch that has turned the king and queen in pixels and kidnapped Princess Adeline. So, pip is supposed to navigate the strange landscapes and rescue the distress from the clutches of Queen Derezzia.
---
This product was recommended by Olivia Tan from CocoFax
Desperados 3 changes very little about what made Shadow Tactics great. It's still an isometric stealth game filled with vision cones and seemingly-impossible odds. But small tweaks, like being able to cue up your entire squad's next action to all play out at the same time, make it a much more satisfying experience than its predecessor. The adventure is made up of stellar levels that look more like dioramas brought to life, each filled with charm and detail, from the rainy streets of New Orleans to the dusty byways of a sun-beaten desert town. Picking these levels apart, piece by piece, using each of your squad members' specialized abilities, is tremendously satisfying, like a sudoku puzzle with more knife throwing.
---
This product was recommended by Olivia Tan from CocoFax
Disco Elysium tells the story of a grizzled detective who got so drunk he forgot who he was, and now has to solve a murder. He's working in a town that's mysteriously out of time: Disco music is all the rage, and there are record players everywhere … but modern technology also sometimes crops up as if it's no big deal. It's up to you to split your time between reassembling your sense of self, and working out why there's a man hanging by his neck near the center of town. Everything seems to be working on dream logic, and the quicker you're able to meet the game on that level, the better. And what makes Disco Elysium so unique mechanically is its ludicrously detailed character creation and leveling system, and the amount of control it gives you over how you play your character while leaving plenty of room for surprises coming from the game itself.
---
This product was recommended by Demi Yilmaz from Colonist
Its immersive gameplay, atmospheric music, witty dialogue, compelling puzzles, and unexpected twists prove that Portal 2 is nothing short of a masterpiece. It takes everything from the first game and builds on it with careful attention to detail. Regardless of whether you're a fan of the first game or not, the offbeat humor, stunning visuals, and challenging puzzles of Portal 2 will win you over.
---
This product was recommended by Katherine Brown from Spyic
This is one of my favorite PC games of all time. In Jewel Quest, we play as a brave traveler who explores the world to recover the crowns that have been hidden. In Jewel Quest The Crown Collection, the players search various levels for clues and jewels using a set of tools to complete the level and advance to the next one. The game is quite challenging and requires a great deal of concentration and skill. People of all ages can play this game, but it is more suitable for the older age groups due to some of the difficulty of the levels. Overall, I would give this game a 9/10.
---
This product was recommended by Chris Matthews from Gamerabble
Deathloop is a masterpiece of mind and time-bending story telling featuring a pair of characters not strongly represented in gaming. After waking up on an island you have to figure out how to assassinate 8 targets before the end of the day (without dying of course). And to top it off when you're playing in single player mode, you're also being hunted by another assassin who's job it is to kill you. Every time you play you learn new things and tactics you can try out the next day, ultimately trying to chain them all together in one successful day. It's a bit Groundhog's Day, a bit The Most Dangerous Game, and all over the top fun.
---
This product was recommended by Emily Appelbaum from Family Destinations Guide
I tried playing this game because this is inspired with Fallout game that my son and I already played before and couldn't stop until we finished it. It has a good deep story with a lot of twist and turns that will make you play more hours than what you plan before starting. At the start of the game, you can customize your created characters depending on what you want your character to be as it has a good variety of options to choose from. Will really put you to test.
---
This product was recommended by Daniela Sawyer from FindPeopleFast
3.5 rated game. This is a 2D platformer that keeps up the best of classic side-scrolling games. It is fun but plodding elements of the story that seems pointless.
---
This product was recommended by Daniela Sawyer from FindPeopleFast
This rated four on five, and if you like the other one named Arkham Asylum, you'd probably love this too. They are compiled; laton of goon boosting which you can enjoy to the end and that's why it is among the best.
---
This product was recommended by Shaun Savage from Try Hard Guides
One of the best pc games I have ever played is Mass Effect: Legendary Edition. It takes you through the epic story of an alien species of evil Reapers that have come from another dimension to eradicate all organic life. Your job is to help gather up all of the friendly aliens in the galaxy and stop them before it happens. This edition of Mass Effect includes all three games from the trilogy, and they have been improved immensely in terms of gameplay, visuals, and quality of life. If you want to go on an incredible journey with memorable characters and an engaging plot, then you should pick up this game today!
---
This product was recommended by Joe Flanagan from 90s Fashion World
New World is just about to go live ad I can't wait! The reviews are fantastic, the animation is amazing. There is absolutely no other MMO game that I want to try as much as this one. After a couple of hardcore redesigns, you get to explore a magical world as an adventurer shipwrecked on a supernatural island. The class system and weapon availability looks amazing and both the PvE and PvP game modes look interesting. Are you ready to battle out the monsters and sorcerers roaming the forest? Sign me in!
---
This product was recommended by Lynda Fairly from Numlooker
It is weird to accept, but my killer instinct gets calm from this fantastic computer game. The graphics are stunning, and the gameplay is very addicting. It took me a few hours to complete the first level, and I am already looking forward to playing more. It's never easy for me to be left out, but this game is such a blast, and I soon forgot my feelings of loneliness in my college days as I made friends across the globe.
---
This post contains affiliate links. Affiliate disclosure: As an Amazon Associate, we may earn commissions from qualifying purchases from Amazon.com and other Amazon websites.