This article showcases our top picks for the Best Escape Room Games. We reached out to industry leaders and experts who have contributed the suggestions within this article (they have been credited for their contributions below).
We are keen to hear your feedback on all of our content and our comment section is a moderated space to express your thoughts and feelings related (or not) to this article This list is in no particular order.
This product was recommended by Patrick Sinclair from AllHomeRobotics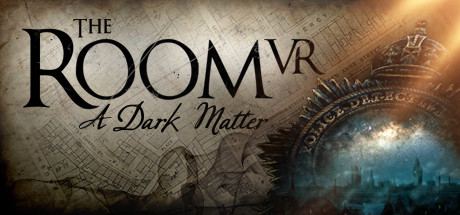 The Room series has become a staple of the escape room genre, with games on almost every single device. But their VR entry is easily their most immersive, allowing you to physically manipulate the world around you to solve puzzles using your VR controllers, and making you really feel like you're trapped in an escape room. This is also helped by the eerie, unfamiliar vibe that The Room games have become known for. For those looking for a quality VR title, this is a great pick.
---
This product was recommended by Emily Appelbaum from Family Destinations Guide
This game is the Virus edition and it came in the original escape room in a box. My son and I love to play this together where you're going to stick four keys in, basically giving a four-digit code and there comes a big envelope full of things. There's a lot of welcome fun land, those are all fun but this one, "Virus" is a favorite especially by my 12-year-old son.
---
This product was recommended by Niamh Jordan from Which Watch Next
If you or the family are brand new to escape room games. Then these games are ideal for you. The EXIT: The Game x4 pack bundle is a great set of fun, beginner friendly escape room games. They can be played by those 12 years old and above. The stories are rather cute, especially The Enchanted Forest edition. Which was my family's favorite. These games will really challenge your mind, and you'll have fun figuring them out. You can play these games solo, or with up to 4 players. The only disappointing thing is that they can only be played once. That's why the bundle pack is great, as you can get 4 escape room games all together.
---
This product was recommended by Katherine Brown from Spyic
The components of Escape Room in a Box allow the designers to think a little more, ahem, outside the box. There's one that needs you to utilize a household object you've never used for a board game before. Plus, because everything is right there on the table, there aren't many external rules to learn so that you can throw this in front of almost any escape room enthusiast, and they'll be able to jump right in.
---
This product was recommended by Katherine Brown from Spyic
Deckscape avoids the problem in the most straightforward way possible: each puzzle card contains all necessary information as well as a question. You flip the card over to discover if you were correct once you think you've figured out the answer. Any erroneous response is recorded down as you go, and at the conclusion, a two-minute penalty is added to your score. It eliminates the aggravation of getting stuck on a single task, resulting in a more linear and story-driven escape room experience with twists and branching story decisions, as well as different endings.
---
This product was recommended by Katherine Brown from Spyic
It is an excellent place to start if you're new to escape room games as publisher Space Cowboy offers print-and-play demo rooms for the cost of a few pages of A4 and a splash of printer ink. These are usually shorter adventures, and you'll want to print them in color and at a high resolution to avoid staring at an indecipherable visual puzzle. Still, they're a terrific opportunity to experience the game before you buy it.
---
This product was recommended by Nicolas Holand from GooseSmurfs
This Escape Room game is Jumanji themed which makes it more fun and challenging since you can experience the scenarios just like in the movies. So if you're a fan of this game, this version is very recommended.
---
This product was recommended by Leo Ramirez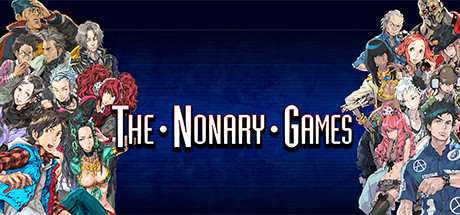 If you have an pc with steam/3ds and don't mind spending the average price of a video game, I'd recommend playing the Zero Escape series. I am a 39 year old male who used to own a brick and mortar escape room in Orlando, so I have done extensive research on the topic and this series…even though it wasn't attractive to me at first glance…really impressed when I played through them. It has the reviews to back it too. They kind of are and aren't an escape room at the same time. The games are visual novels mixed with escape rooms, so a majority of the game is reading and it's split up with multiple escape rooms. The series consists of three games: 9 Hours 9 Persons 9 Doors, Virtue's Last Reward, and Zero's Time Dilemma. All games have a very intricate overarching story. The downsides are that these are one player games and the escape rooms themselves aren't the selling point… but if you're bored and want to do an escape room yourself, they're a lot of fun! The first game(999) was released in a few different formats, it was originally a DS game but has a PC and iOS release. The second and third games are 3DS, PC, and PS Vita releases. I recommend the PC for all 3 games!
---
This post contains affiliate links. Affiliate disclosure: As an Amazon Associate, we may earn commissions from qualifying purchases from Amazon.com and other Amazon websites.