There are plenty of reasons your roommate might be a little something from you. A last good-bye, a thank you for dogsitting, anything!
These household gifts are quirky yet valuable to have, and, more importantly, you'll benefit from sharing them too. It's like a house-upgrade, and giving always makes us feel good. What's not to like?
Luxor Linens` luxury bath robes are the perfect gift for your roommate. They are luxurious and you can add a personal touch of custom monogramming on it!! Plus we offer luxury gift packaging!
Brüush is a well designed, high performance electric toothbrush subscription that's raising the bar in oral care. They provide luxury products to consumers at an accessible price point and also donate a dental kit to communities in need for every subscription refill.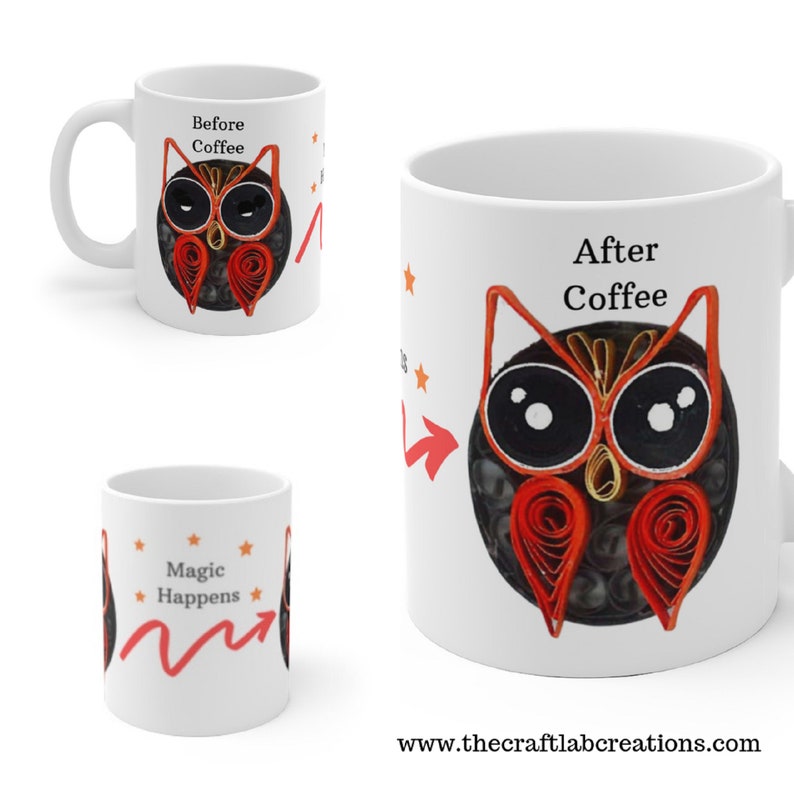 Every roommate who struggles to stay awake with help of coffee will get the sarcasm of the mug. What is more fun than getting them to laugh at themselves with this witty gift and remembering who gave it to them.
Click & Grow Smart Garden is a perfect gift for roommates. It is a self-growing indoor garden that revolutionizes how fresh food is grown: all you need to do is click in the biodegradable plant capsules, fill the water tank and plug in the power cord. Our NASA-inspired Smart Soil creates the perfect environment plants need to thrive, allowing to grow herbs, salad greens, vegetables and fruits that contain up to 600% more vitamins and up to 3 times more antioxidants comparing to plants grown in the hydroponic or traditional farming systems. It's effortless and requires no green thumbs!
Giving your roommate a Smart Garden as a gift gives the both of you a unique experience and joy of growing your own food wherever you are. Start out with Smart Garden 3 and grow 3 plants at a time or take up the more rewarding path of Smart Garden 9 to ensure fresh herbs, salad greens and vegetables on your roommate's every meal!
Perfect as gift and for happy times with friends. This is a must have for parties and for people who like to mix drinks.
Gift your roomie the perfect gift by combining both of your favorites–coffee and Friends!
We all know how many electronics you both have, why not get a gift for both of you? You'll save space and there won't be anymore fights over the outlets!
Listen up! These headphones are a great way to listen to music—and a subtle hint to your roommates to not bother you while you're studying.
Learn how to organize your home, simplify life and have more time for the things you love. Organizational expert Cassandra 'Cas' Aarssen, the guru from YouTube's ClutterBug channel, reveals her tips, tricks and secrets to a clean and clutter-free home in just 15 minutes a day. In her debut book, Real Life Organizing, Cas walks you through the steps you can take to create a beautiful, organized, clutter free, and almost self-cleaning home.
You do not have to get rid of all of your things, you do not have to be a yoga loving minimalist, and you do not have to radically change your lifestyle or personality in order to simplify your life and have an organized home. The truth is that you do not need to actually be an organized person to live like an organized person. Through her years of experience as an industry expert, Cas has uncovered easy and inexpensive tips, tricks and solutions that allow her to maintain a clean, organized and functional home with minimal effort. After you've read Real Life Organizing, you too will be able to live a more organized life.
Every decision you make during the day, both large and small, has an impact on the environment. Make your daily impact planet-positive. With the gentle guidance of eco-expert, Alice Mary Alvrez, you can start with baby steps and progress to an advanced eco-warrior! Start with these inspired ideas and the 52 simple ways to reduce your waste, eat organic, and keep toxins out of your home. Inside this helpful and hopeful guide, you'll find tips for greening up all the areas of your life.
Learn surprising facts about your impact on the environment and change your habits with do-it-yourself ideas. Start with small changes, like turning off the tap, and work your way up to raising chickens and composting your leftover food. Whether you want to be a green rookie or an eco-master, you can help the planet every week of the year.
Instagram sensation and specialty baker extraordinaire Jana Douglass will make you rethink your concept of cookies. With her inspired ideas, your confections will bring you raves and plenty of party invitations for life!
What sets A Cookie to Celebrate apart is Jana's detailed instructions for gorgeous special occasion cookies, from birthdays and engagement parties to Halloween, Thanksgiving, Christmas, Valentine's Day and much more. In A Cookie to Celebrate, she shares her baking expertise along with foolproof recipes for these delicious desserts. Each cookie in this collection is guaranteed to stand out and destined to become the most Instagrammed sweet treats you've ever made!
The perfect gift for any gardener! Gardening allows us to live in a much more human way, grounded in nature and connected to Mother Earth and all she provides. It adds pleasure to your life and gives you a sense of calm. With your garden, you are quite literally growing a bounty of blessings. Lifelong gardener and bestselling author Becca Anderson has put her love of crafting and of gardening together in this book of inspired DIY ideas.
Along with gardening tips and secrets for growing flowers, herbs and veggies, Anderson shares dozens of how-to's in this delightful guide on making candles, potpourri, bath salts, essential oils, floral waters, tinctures, liquors, pickles jams and even fountains, birdhouses and fairy doors. Even if your garden is just a hanging basket of cherry tomatoes or a windowsill filled with herb pots, you will still reap the benefits of gardening.
Contributors to this article
This post contains affiliate links. Affiliate disclosure: As an Amazon Associate, we may earn commissions from qualifying purchases from Amazon.com and other Amazon websites.