Infancy is as much a time to play and laugh as it is to learn and mentally develop, so why not do both things at the same time?
Yes, it is possible, maximize the learning capacity of these young minds by finding them some of the best didactic gifts for children.
This product was recommended by David Cole from The Math Kids
The Math Kids is a fast-moving adventure series about a group of fourth-graders who use math to solve mysteries, deal with the classroom bullies, and help their friends.
This product was recommended by Amanda Gaudet from YEGDoula
Not only is LEGO is an excellent grow with me toy, but it provides a creative outlet for children.
This product was recommended by Chrissy Bernal from www.lilsass.com
These books offer a fun and easy way to begin discussions with your kids about recognizing emotions and how to express them in a healthy way.
This product was recommended by Michelle Miller from www.myfirstworkout.com
My First Workout is going to be a game changer for this next generation of children who are battling obesity, mental disorders and addiction to technology. This is the only product of its kind that comes with everything needed to get started on a workout from the moment the kit arrives! All the programming, all the equipment and best of all parents get to be the coach! This product is a one stop shop for strengthening the mind, body and family unit.
This product was recommended by Jessica Kremen from Worthy Threads
Worthy Threads is a line of kids clothing that the parents love as much as their kids. With vintage inspired designs and comfy loungewear, our pieces are favorites among the fashion loving parents and their tiny individuals.
This product was recommended by Tiffany Barry from Tiny Humans Read
The Tiny Humans Read Book Box is a whimsical monthly book subscription for kids newborn to 8 years old and is perfect for busy little readers building their at home library.
This product was recommended by Bracha Goetz from Bracha's Books
I Want To Be Famous! is a funny picture book that delightfully shows children how to cultivate their lasting inner spotlight, so they can stop craving the illusive one associated with fleeting fame. Help children shine from within!
This product was recommended by Ylleya Fields from Princess Cupcake Jones
Princess Cupcake Jones is a five-part series that shares valuable messages to children with vibrant illustrations and captivating stories that instill important life lessons. This 5 part series was created when author, Ylleya Fields, saw the need in children's literature for a strong African American character. She took it upon herself to create a princess that was long overdue. She dreamed of developing a character that all little girls could relate to.
This product was recommended by Melita Cyril from Q for Quinn
Designed by a mom, this sock and storybook combination is the perfect gift for any toddler or beginner reader (ages 1 – 6 years).
Each of the patterns is featured in this fun rhyming book about socks and the child will have so much fun pointing out their socks in the book!
The set includes 3 pairs of organic cotton socks that are designed to be worn mismatched for 9 possible looks. Parents don't have to scramble for matching pairs again and the child has so much fun mixing and matching their socks.
The socks also have seamless toes for comfort and a large surface area of rubber grips for maximum slip protection.
The set comes in a themed, illustrated gift box featuring all the characters in the book and the socks themselves!
This product was recommended by Cassandra Lennox from Mama Kangaroo
This book re-imagines nursery rhymes to make them fun, sensible, humorous and heartfelt! These rhymes delight children and encourage them to imagine, laugh and chase their dreams.
This product was recommended by J.A. Angelo  from J.A. Angelo
A Trail of Honesty will open a dialogue between an adult and children on the importance of honesty and camping safety. The children's book will explain that lying may result in bodily injury and property damage.
This product was recommended by Ryan Dean from The Toothless Monster
The Toothless Monster is a wild, new tooth fairy friend that magically gains a tooth with each tooth fairy visit. The plush Monster and storybook progressively follow along as a child loses teeth and gives them to their Monster. The only toy of its kind, The Toothless Monster provides a fun, imaginative answer to the common question, "where do teeth go when the tooth fairy takes them?"
This product was recommended by Kelly Massad from Petite Princess Box
The Petite Princess Box is an exciting way to receive unique princess accessories and items for all ages. Every month our Petite Princess Castle sends out monthly princess themed boxes that include 4 princess themed accessories and unique items that arrive right to your castle doorstep!
This product was recommended by Jared Cohen from AstroReality
Astro Reality's lunar and planetary models are perfect for kids interested in space and science. In addition to being the most accurate model available on the market it can be paired with an augmented reality app to take kids on a journey they won't believe.
This product was recommended by Sharon Kadarwati from Sirkaya
The binoculars are real binoculars encased in kidsproof housing. They are appropriate from kidsages from 3-12. The binoculars are equipped with BAK4 prism glass. They are waterproof and shockproof. We are confident with ourquality. We offer lifetime warranty.
This product was recommended by Esther Diaz, Founder of The Piggy Box  from The Piggy Box
The Piggy Box is the perfect modern day piggy bank that will teach kids real money skills with its unique three drawer (Save, Spend, and Give) system. Parents love it because it's a wonderful learning tool. Children love it because it's fun and easy to use.
This product was recommended by Caleb Backe from Maple Holistics
This board game is perfect for the whole family. Each player takes a turn showering the dog. If he decides to shake off the water on your turn, back to the starting point you go. The first player to get around the whole board wins. The dog-loving child in your life will love this game!
This product was recommended by Caleb Backe
This kit comes with 25 designs and instructions of how to achieve them. It comes with 60 pages of very clear instructions. It also comes with 250 stick-on stencils. Your child will love learning new techniques and trying them out on all their friends.
This product was recommended by Chris Nichols from Card Caddy
"Our product is the Card Caddy – the ONLY playing card case that turns into a discard tray so you can keep your cards safe, then play anywhere, anytime!
Great for kids and parents to keep to keep a deck of cards handy so they can play a screen-free game with friends anywhere, anytime!"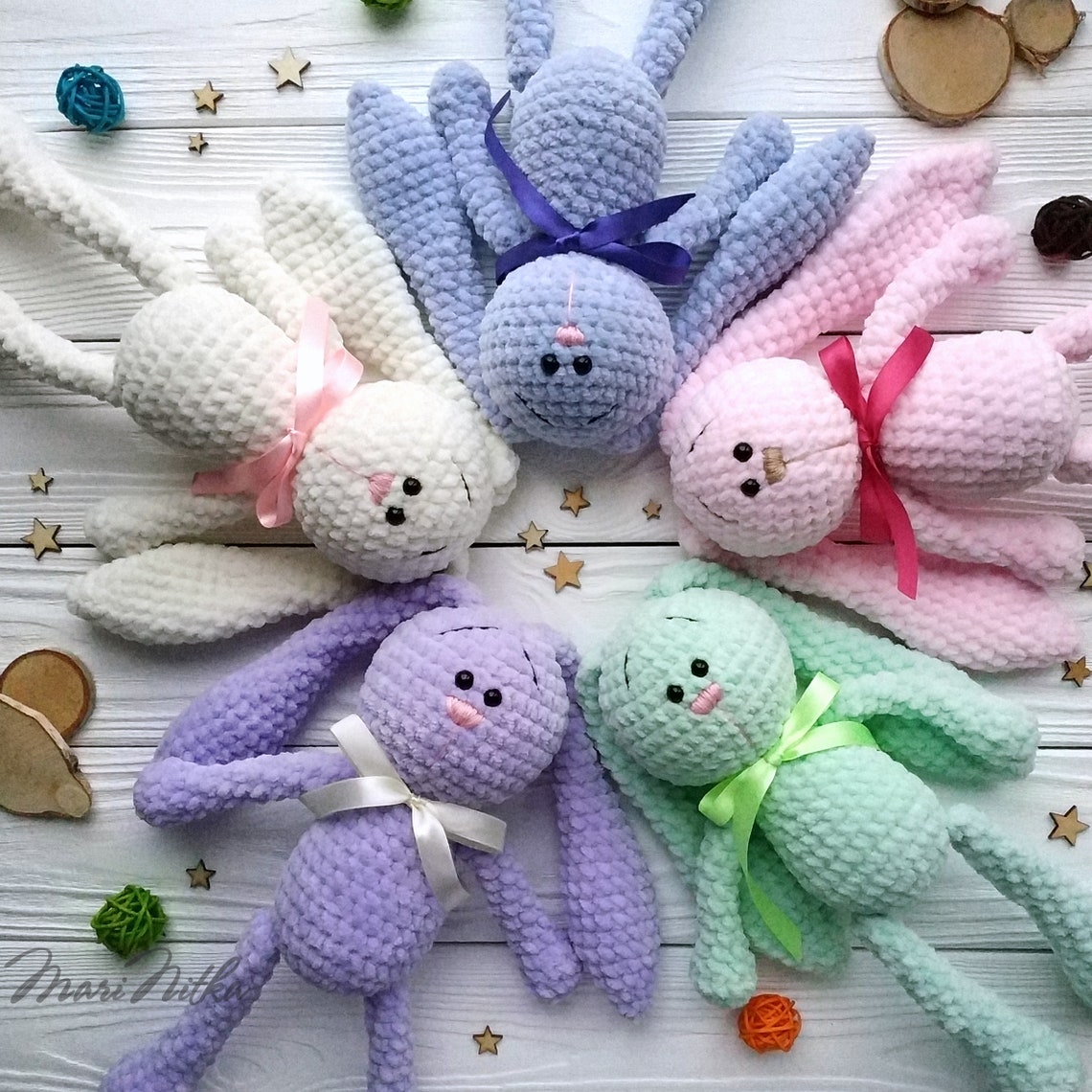 This product was recommended by Marina Emelianova
My crochet plush toys are created from incredibly pleasant to the touch, like velour, yarn. Suitable for children of any age. Made of environmentally friendly, hypoallergenic material, and don't contain glue and plastic dangerous elements. Suitable even for newborns.
This post contains affiliate links. Affiliate disclosure: As an Amazon Associate, we may earn commissions from qualifying purchases from Amazon.com and other Amazon websites.