If you're stuck on how to wow your wife every single year, then we have 25 items (that's 25 years of amazing gifts!) that she's bound to fall in love with.
They might just be materialistic gifts, but we have made sure to capture the love that you have in these special items. If you know that's she's stressed, for example, pick those soothing bath bombs. She'll appreciate you're thinking of her, and that's the key to buying a top-tier gift!
Fully embrace your favorite Paddywax fragrance with this beautifully modern perfume. An elegant tinted glass vessel with opulent accents make it perfect for showcasing on a vanity. This perfume comes packaged in a soft touch sliding box that is beautiful and luxurious… just like your wife!
Hygge is the Danish word for coziness. Whether it's curling up with a good book or having a long dinner with friends, you know the feeling and your wife should too!
Created for the wife with curves that loves to sparkle! Expanded sizes are not easy to find and INSPIRED BY YOU. specializes in high quality, sterling silver jewelry that is made to fit your style and size.
A classic navy scarf perfect for your wife to layer with her favorite outfits. This exquisite scarf takes inspiration from the Cape's breezy lifestyle. The idea is ease – no twisting or tying necessary, simply button at the back for the ideal drape.
MAGGIE is a true dress-up or dress-down style made of the highest-quality, scratch-resistant Italian Saffiano leather that your wife will be sure to fall in love with. Detailed with plenty of card slots inside and out, a phone slot and zip compartment to keep essentials organized, it's a wallet by day, a clutch or hands-free cross-body at night–just add the adjustable chain-adorned strap.
Every wife deserves some needed TLC. There's nothing more relaxing than talking a hot bath with a bath bomb in it. These bath bombs are organic and include shea butter and essential oils, perfect for rejuvenating the skin and relaxation.
Tipsy Elves – another Shark Tank success story. Popular for their ugly Christmas sweaters, but have expanded into a full lifestyle company – patriotic, halloween, pride, summer, etc. They have great/fun bathing suits and leggings for the wife!
Sand Cloud – a social conscious lifestyle company that sells turkish towels, clothing, accessories and more and 10% of the proceeds are donated to non-profit organizations with missions to preserve our oceans and marine life. Shark Tank success story, invested in by Robert Herjavic. The turkish towels are perfect for the beach, pool, lake, concerts/festivals, picnics and also double as a coverup! Lightweight and versatile.
A portable, glamorous and easy to use brush that erases buildup from jewelry using a cleaner that is safe on fine gemstones and fashion jewelry alike to give your wife a sparkle like no other.
Give your wife the gift of better sleep with a blanket that allows one to fall asleep quicker and stay asleep longer. Vegan and eco-friendly, this weighted blanket allows you to sleep deeply while calming anxiety and stress. Designed to be 8 to 12 percent of your body weight, the blanket uses deep pressure touch which is ideal for those with insomnia, anxiety, PTSD, cerebral palsy, restless leg syndrome and other issues. This blanket makes bedtime a much more enjoyable process!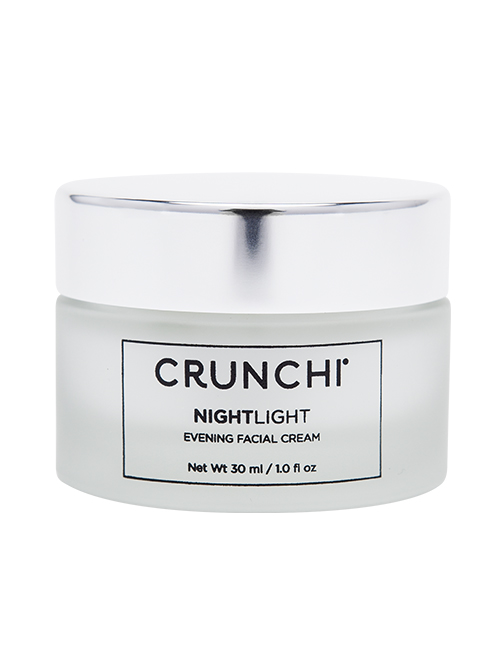 Using the power of hibiscus flower acid, Nightlight works to rejuvenate your skin so you wake up with a fresh revived face and a soft radiant glow. Infused with antioxidant-rich rose petals that reduce the appearance of dull skin and protect against daily stressors, along with lavender essential oils that help you relax when you need it most, you will have yourself the ultimate nighttime skincare product to combat dry, dull skin.
Gift her the "bottle" of youth with this botanically-based rejuvenating serum that repairs environmental damage, reduces hyperpigmentation, and fades scaring dark and age spots. Infused with Avocado Oil, Sunflower Seed Oil, and Rosemary Leaf Extract, as well as rich in vitamin B3, the serum restores fatigued skin and improves elasticity to give a skin a healthy, radiant glow. The lightweight formula does not leave a greasy residue on the skin. Cruelty-free, chemical-free, and dermatologist-tested.
If she's love things to be organized, neat, and in one place, she'll love this phone case. Made with a genuine leather backing, durable/flexible rubber edge to protect the screen, and a tight-knit elastic pocket that holds 3 cards comfortably, this phone case allows her to leave her wallet at-home and only bring the essentials to the beach, gym or even a quick jog down the street. Fits beautifully and tightly on all iPhone sizes.
10 Free Chemistry, a nontoxic, vegan and cruelty free nail care line. A clean nail polish, that's 10+ free of common chemicals found in other polishes, is the perfect gift for the special lady in your life. Our polish comes in gorgeous summer shades with organic and vegan pigments. With ingredients that help nails become thicker, stronger and more durable, this clean formula will help strengthen nails, improve break resistance and promote nail growth. You don't have to sacrifice performance to have clean nail care!
Recognise your wife's status as the organised, intelligent trailblazer she is with this tiny hard enamel pin. She can pin it to her shirt, jacket or even to her pyjamas just so that absolutely no one is unclear who is in charge.
Work-out from home? Tick. Easily packed away? Tick. Weight loss and muscle tone? Tick. The Bluefin Fitness Slim Vibration Plate is the perfect present. Enjoy efficient and effective workouts in your own home at any time of day with no membership fee required. Just pull your plate out, step on, feel the vibrapower and watch those calories burn.
Our incense sticks are a great choice for relaxing, meditating or taking that break after a long day. Just light, meditate and reflect. Seven incenses are include to get you through each day of the week.
What's interesting about this box is that mostly men have actually purchased it as a gift for their girlfriends or wives. So I thought it would be perfect for your list as well.
It's no secret that the summer can leave your hair damaged, but the Maple Holistics ACV shampoo is there to restore your hair to its former glory. The unique blend of apple cider vinegar, sunflower oil, argan oil, and botanical keratin work seamlessly to remove build-up, restore volume, and give your hair a healthy shine.
Women whose daily tasks are to care for others are 85% less likely to care for themselves. So it is time to give these caregivers a product set that will help them care for themselves. Women who have to constantly wash their hands love our Crave Whipped Body Butter. All-natural and filled with skin-quenching ingredients like Shea Butter and coconut oil. Then we include a trio of bath bombs so they can relax and soak the day away. Long-days deserve long bath times. Lastly, our number one selling 'Yoga Pant' lip gloss, Really Pretty, is included. Because taking the time to spruce up your appearance also is taking care of yourself.
This is the ideal gift for your wife this summer. Whether she's walking in the beaches of Greece or basking in the summer sun off of Bora Bora, this is the perfect partner.
A staple in every woman's closet, diamond stud earrings from Clean Origin are the perfect gift for any wife! Not only are they chemically, physically, and optically identical to mined diamonds, they're also 20-40% less expensive! Plus, you can have peace of mind that the diamonds you're rocking are 100% ethically sourced.
Giving jewelry to your wife might be like a safe thing to do. But this is not regular jewelry, the Alpha necklace lets you add meaningful memories on to it, a secret digital message that comes alive when you scan it with your phone. How you met, your first kiss, the wedding, first holidays together or your favorite vacations. Endearing and loving memories contained in a necklace. If you want to make your wife feel special and like a trend setter this is the perfect gift.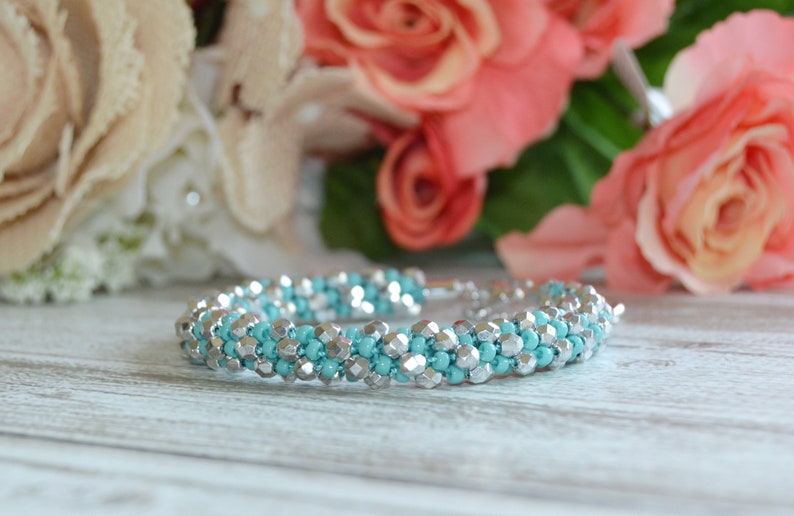 Finding cute fashion accessories and jewelry can be so hard! I just love how unique seed bead jewelry is and how items can go with just about any outfit! If you're looking for ideas or lookbooks on what kind of outfits and accessories to wear, here is an awesome option! So many beautiful bracelets in all different colors.
At 10 lbs, the Milo by BDI is an extremely light laptop table that is easy for the wife (or anyone) to pick up and move where it needs to be. But even as light as it is, Milo is constructed with a sturdy steel leg that can hold up to 25 lbs, which makes it ideal for everything from a laptop computer to her favorite book with coffee.
Perfectly imperfect handmade wood circles necklaces are unique – you'll never see anyone else with the same piece, because it doesn't exist. Modern, simple and sophisticated. Goes with everything. One-of-a-kind gift for the one-of-a-kind woman.
Granny Vicars' family care products are handmade in West Virginia with all natural ingredients. Inspired by the founders' great-grandmother, Granny Vicars raised thirteen children through the depression. Granny Vicars knew what worked! Diaper balms, healing salves, lip balms, insect repellent, hand salves, itch and rash relief and more!
This designer mirror and organiser for make up or jewelry looks great with any decor and is guaranteed to put a smile on your wife's face.
Most adult coloring books have one theme throughout which can get boring by the end of the book. The books below have a totally different theme on every page. Artist Jess Perna signed his name to the bottom of each page and had a space next to the word Coloring so that the colorist could sign, frame and get credit for their work. Coloring books are a collaborative effort betweent the line artist/author and the end user colorist.
Jewelry is always a great gift idea when shopping for your wife. But jewelry imbued with meaning and history is even better. Like all SASKIA jewelry, the Joan of Arc necklace is made with beads, stones, and materials from around the world. This necklace uses beads that are traditionally handcrafted using ancient tribal processes in Turkey and Afghanistan. This design is perfect for a strong determined woman, just like the Maid of Orleans herself.
Written with a whole heart and inspired by lived experience, Life In Flow is a practical and contemporary guide to 'living' yoga off the mat through simple moving meditations and breathwork. For a new generation of men and women into mindfulness and holistic health, or for those just switching-on to it for the first time, Life in Flow is intended for the yoga-curious but also those craving real-world tools to 'live yoga' in everyday life
Three Birds Renovations is packed with gorgeous details from their projects, friendly words of encouragement and more than 400 renovation tips to help you avoid budget blow-outs, manage trades and timelines, and style without stress. Whether you're starting small or going all-in with a whole-home reno, this is destined to become one of the most useful books you own.
The popularity of the vegan diet is on the rise and in Vegan, Kyra de Vreeze shows readers that choosing a plant-based diet does not mean that you have to compromise on flavour. Kyra's book gives you 40 healthy yet delicious vegan meals for breakfast, lunch and dinner, as well as snacks and desserts..
The Nude Nutritionist adopts Lyndi's refreshing approach to food and body image to teach you how to stop struggling with your weight and eat intuitively. Lyndi strips back complicated nutrition advice to teach you how to live healthily without constantly thinking about food. With over 50 easy recipes, you'll be inspired to eat well to boost your mood and balance your hormones, so that you'll feel lighter and more energetic every day.
Through Stephen Moss's expert knowledge and insight, Urban Aviary provides a beautiful guide to some of the most extraordinary species of city birds that have become native, including helpful spotting hints and fact boxes for each bird, all of which are brought to life by Marc Martin's distinctive and beautiful watercolours.
Contributors to this article
This post contains affiliate links. Affiliate disclosure: As an Amazon Associate, we may earn commissions from qualifying purchases from Amazon.com and other Amazon websites.