Toddlers are known to explore everyone and everything. But certain things seem to just spark their imagination incredibly well, so we have picked out the most exciting, top gifts any toddler would fall in love with.
Your little one will be captivated by any of the bed time stories listed below, or you can let them build an amazing tower to explore their sensory abilities. Any way you choose to go, your special little one will develop and prosper in the modern world.
BuddyPhones is a pair of volume-limiting headphones that protects young listeners' ears by providing a perfect blend of safe audio innovation, comfort and kid-proof durability.
It utilizes a built-in, always on, sound control circuit to cap the volume at levels recommended for children by the World Health Organization (85 db) and its features also include four different SafeAudio modes: Travel, Study, Kid, and Toddler. The BuddyPhones WAVE are not only waterproof, but is a parent's top choice for a safe, purposeful gift for their kid to stay connected to their favorite movies, shows, and learning devices.
This is the perfect summer book for children ages 4-8 years old. The book sheds light on the importance of chasing your dreams!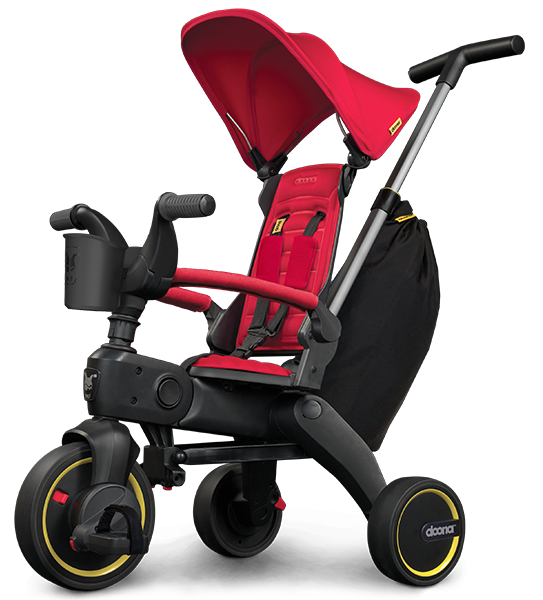 The Liki Trike is the smallest folding trike on the market – small enough to fit in a trunk or airplane overhead bin. It also comes fully assembled straight out of the box and folds and unfolds in seconds. With its various stages, this one-of-a-kind trike features a dual steering system and is made to grow with your child from ages 10 months to 3 years old. This trike is the perfect option to keep children entertained while on-the-go.
Leo the Lion is an adorable lion toddlers just love. He is handmade with beautiful organic cotton yarn by a group of mothers in need. It's a gift good for the Planet and Good for the Soul as each lion sold helps a mother provide for her children. Sustainable product from a brand on a mission.
The Water Wow is an amazing gift idea for toddlers! It fits all budgets, and keeps boys and girls easily entertained, while also promoting independent play. The Water Wow is so easy to take on the go and helps provide a quiet (and reusable) activity for your toddler almost every where you go. Your toddler can also work on developing their motor skills as they "paint" and discover hidden objects!
Toddlers are at the age where they are just beginning to understand and explore their new world. Things That Happen by Chance is a children's book about taking a closer look at the little things in life and sharing simple life lessons with children everywhere. The book is inclusive to all children no matter where they come from, where they live or their family structure, Both toddlers and caregivers alike will enjoy reading about a real little boy named Chance who is just like them, as he learns and shares his own life lessons in a fun and entertaining way.
The Play22 Keyboard Play Mat is the ultimate toddler gift. My 3 year old LOVES this toy and has so much fun with his friends playing on it. You can turn the noise volume down, so don't worry parents!
I highly recommend the Melissa and Doug building blocks that can be purchased on Amazon for a toddler gift. Although building blocks seem like a basic toy, they stimulate toddlers in multiple positive ways. Building blocks help develop fine motor skills. They an be played with solo but can also encourage cooperative play with siblings. Building blocks also tend to stand the test of time because they are enjoyed by a wide variety of age groups.
Play, Make, Create is an engaging book of artistic activities and projects, steeped in a process-art philosophy that invites children to explore and create at their own pace. Packed with fun, edifying, and joyful art experiences, Play, Make, Create is filled with simple, yet powerful, art invitations that are focused on the making and doing, not just the final projects.
When he was little, Muhammad Ali had his bicycle stolen. He wanted to fight the thief, but a policeman told him him to learn how to box first. After training hard in the gym, Muhammad developed a strong jab and an even stronger work ethic. His smart thinking and talking earned him the greatest title in boxing: Heavyweight Champion of the World. This moving book features stylish and quirky illustrations and extra facts at the back, including a biographical timeline with historical photos and a detailed profile of 'The Greatest's' life.
Little Dolly grew up in Tennessee in a family 'as poor as dirt'. She started performing at an early age, singing on local radio and television. After graduating high school, she moved to Nashville to pursue her singing dreams. Her managers wanted her to sing pop, but she followed her heart to sing and write country songs.
Her heart was right – Dolly became a musical superstar, but she never forgot where she came from. She now uses her wealth to give back to people, children and animals in need. This moving book features stylish and quirky illustrations and extra facts at the back, including a biographical timeline with historical photos and a detailed profile of the singer's life.
Hello and welcome to Ella May, the girl who likes to do things her way. In the first of this brilliant new series all about an imaginative, strong-willed girl character with her own ideas, Ella May tries walking backwards, just to see how it feels.
In her bedroom she tries reading her books backwards, and after dinner she goes backwards up to the bathroom and climbs backwards into bed. When Ella goes backwards up the slide and backwards over the castle, Ella's mum decides to turn around and walk backwards next to Ella, to make it easier for them to talk. Pretty soon, half the town is walking backwards in a giant, backwards-walking procession. Where will it end?
A big pot of soup, a beautiful drawing, a snuggle-a girl explores the different ways she can show empathy when her daddy is sick.
When Humperdink the baby elephant joins the children's playgroup, he seems friendly enough, but it soon becomes clear that he's not very good at the usual games the children play, like dressing up or hide-and-seek. When he breaks the children's favorite slide, everyone feels sad. But with a little patience and understanding the children soon discover that Humperdink is good at some things – especially if they use their imaginations – leading to a riotously fun conclusion.
Feltman Brothers' new limited edition collector's doll is baby scented and features the softest skin, real eyelashes, and an adorable pixie cut! Comes with a birth certificate and 4 pieces of embroidered, classic Feltman Brothers clothing – a dress, bonnet, booties, and bloomers!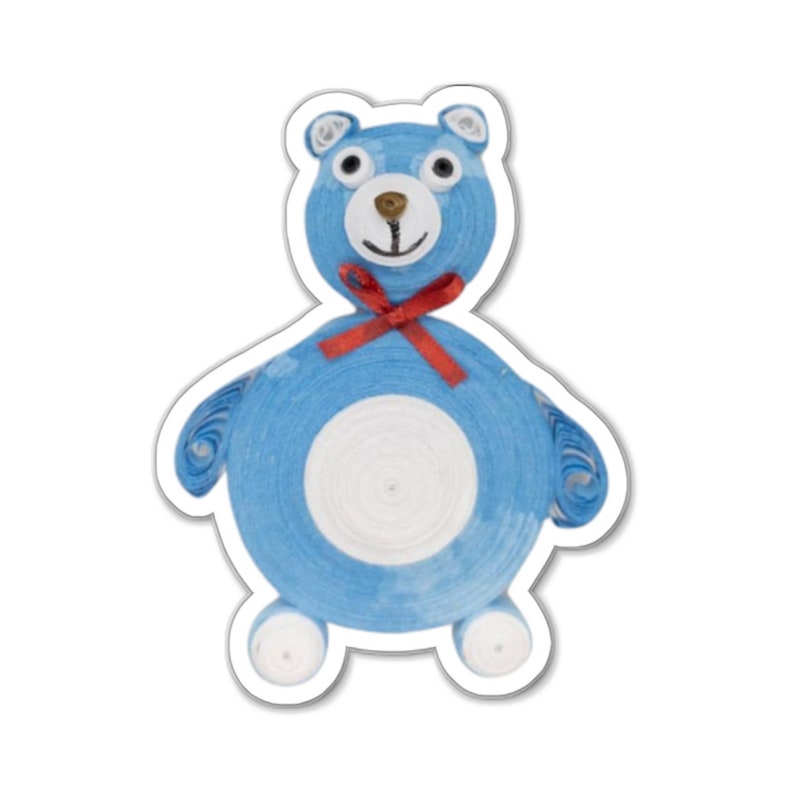 Who does not love teddy bears.These adorable teddy bears will make your toddler smile and giggle always. Have them on the fridge or on in their rooms. These quality magnets will be a perfect addition to your unique collection of items for your baby.
Once upon a time, Elliot had a Mummy, called Mummy Mim. This is the story of how he ended up with not one, but two daddies.
Egypt loves to play with his red truck and red plane every day and wants to be a pilot like his mommy, Jazmin. Egypt's friend, Tommie, has a mommy and a daddy, whereas he has two mommies, and he wonders why this is. My Mommies and Me is a charming illustrated book that teaches children about how people are different and how we accept those differences.
Ever have trouble explaining to your child the different family types? This book is designed to help showcase diverse families in a simple and fun way. Whether you're a single mom or one of two dads, we all share this land we call earth with our children.
TJ cannot walk or talk, but he still loves to listen and play with his friends. Join him as he shows that disabilities are no barrier to a happy and fulfilling life.
Jain the Little Droplet on its adventures around the world in the quest reach the rainbow, This is a delightful book that Will introduce the concept Of the water cycle to your little ones in a fun and enjoyable way.
Full of colour, excitement and wonder, it will spur their imagination and give answers to such questions as 'Why does it rain?' and does the rainbow appear in the sky? Aimed at enhancing Vocabulary and scientific knowledge, it is written as a fairy-tale to appeal to the younger The Little Droplet, this fearless explorer is ready to take the readers on the thrilling— adventure that will help them get a clearer understanding Of nature's processes and the world around them.
Join Pugalugs as he takes his first steps, explores his home and, most importantly, discovers his favourite flavour of puppy food! What will he see? What will he find? What will he chew?
You're here to find out What this book is about But you're out of luck 'Cause there's only a duck.
Longnose the rhino was living quite happily in a jungle village amongst all the other animals. One day, a letter arrives, explaining his unknown cousin is on his way to visit. Who is this guy? wonders Longnose. What is his name, why is he calling me cousin; in fact, what IS a cousin? Well, Longnose meets his cousin and it turns out, they share a sense of curiosity and a love of having fun that takes them on many adventures.
Children will identify themselves with this book. It guarantees a connection for children to celebrate. Despite flaws, imperfections and weaknesses, we are to encourage children to commend them. God made us all in His image, which, ultimately, is perfect.
Hands up, who wants to go on a space holiday? Now, you can! Get on board the Jelly Cruiser with the fantastic four Jelly Spacemen and their guests as they whizz through space on their mystery tours across the galaxies. And look out–this time, they're heading for Earth! Release the batter splatter and get ready for take-off.
Animal Alphabet is an engaging and colourful book introducing young children to the Alphabet. Lives and habitats of the animals are covered in many of the poems which also relate to some of the other animals in the collection.
From 'Amy the Armadillo' to 'Zumba the Zonkey' (a cross between a male zebra and female donkey), we are transported to the animal world with delightful images reflecting the lives of the animals. It features a dog called Dido, Colin the Cat (a rather hungry one), a punk skunk called Sebastian, a rather sick dinosaur, a fat Turtle and a pig called Priscilla. Not forgetting the infamous Queenie the Quadrasaurapod! Come and join the animals on the farm, in the jungle, up in the sky, under the sea and the house next door.
Josh's plan is at risk, but when he loses a tooth, he realizes the tooth fairy could actually make it a reality. Persolus's plan isn't at risk until Josh loses a tooth. Only a particular tooth-fairy-in-training could stand in his way, but it is unlikely it would be her. He is safe for now. Tinx the tooth fairy has a plan to win her wings and wand, and to finally give up her molar bike. Only Josh and Persolus stand in her way. With twists and turns – not just from Tinx's overly enthusiastic driving – this story of courage, respect, friendship, and betrayal in the oak tree at the end of the garden, just up the bank and over the fence, will have you gasping, laughing, and crying. You will also start looking for Shufflings.
What is an echidna? Is it a hedgehog? An anteater? Some kind of walking potato? Follow your field guide Eke as he traipses through the Australian bush and demonstrates some of the wonderful characteristics of these unusual Australian animals. Just please avoid being distracted by platypuses… they love the attention.
Chuck the ferret loves the smell of old socks. What could possibly be better than that…? Follow Chuck on his adventure as he discovers his new favourite smell.
Turnip, Kerfuffle, Fidget, Fudge and Chuck are five fluffy ferrets who just love to play. Count with them as they roll, jump and swing through the forest. Join them as they invent fantastic games to include a new friend, who repays them in a most unexpected way.
It's time for Rio to go to sleep, but his cheeky Fox has other ideas that might keep Rio awake for a very long time. Based on a true story.
Sansa is a lovely skunk Who loves to run and skip and jump She wants a friend, she wants to play But everyone says Go away. She searches all around the place Looking for a friendly face As our story nears the end Will she find a brand new friend?
A T-Rex born without teeth who can only make the meekest of croaks! What could be worse? Young Rex decides he's had enough of the toothless jokes and takes flight. He then stumbles on a friendship in the most unlikely of places. It turns out to be an encounter that changes his life, and that of his new-found human friend, Bert.
Some thoughts and ideas seem like a good idea at the time and not stopping to consider the consequences of these thoughts and actions has our ring-tailed friend the lemur in big trouble. But being smart and quick-thinking can sometimes halt impending doom and disaster. See how this cheeky animal first gets himself in trouble then out of trouble with this fun story set in the Jungle.
Contributors to this article
This post contains affiliate links. Affiliate disclosure: As an Amazon Associate, we may earn commissions from qualifying purchases from Amazon.com and other Amazon websites.