Techies, tech lovers, geeks, whatever you call them, we all know at least one person with a fascination of technology.
With these cool gadgets, you can repay them for all those times they fixed your PC. Get them excited about the future with a 3D printer, or level up their eye protection from all those hours of watching the screen. Whichever gift you pick, it's definitely going to impress!
ZOWIE's XL2411P monitor offers an easy and affordable solution for PC e-Sports gamers everywhere. Despite coming in at just $199, the XL2411P is loaded with special features that are fine-tuned to guarantee the smoothest and responsive experience, and the clearest images to arm you for online gaming. Plus, the flicker-free technology helps reduce eye strain, which can help keep you playing even longer.
Toybox is a one-touch 3d printer that lets kids (And kids-at-heart) build their own toys at home! Simply plug the printer in, open the app, and pick from thousands of toys or create your own by using a series of creativity apps and press print. It's so simple small kids can use it and the building possibilities are endless. Also seen on Shark Tank!
A techie can get more done if they are wearing these, peace and comfort. I consider myself a techie and LOVE my pair. It has doubled my productivity because I don't have to hear the loud noise of my family when I'm trying to work.
Most people have trouble sleeping and complain of headaches after staring at digital screen 8-10 hours a day. We created handcrafted lightweight blue light filtering glasses that help you feel better, be more productive, and look attractive.
This is one of our best selling products as it allows you to wirelessly charge your phone when you're on the go.
If you have a USB-C laptop such as a MacBook, this is the gadget for you. It allows you to add an HDMI display, two USB ports, wired ethernet, plus you can wirelessly charge your phone on top!
Forget the spoon and mix your coffee or drink with this amazing self stirring mug. All you need to do is just pour your beverage in the mug and just press the button on the handle and voila, it's done. The mixing of the beverage is done. It comes with a mug sealing cover which prevents the liquid from splashing while mixing. It evenly mixes the whole beverage with mute mixing technology so that you don't cause any noise.
The BizHUB USB Multiport adapter from Juiced Systems is the most advanced USB-C travel adapter you'll find anywhere. Empower your USB-C device to its full capacity with the 4K enabled HDMI port, Gigabit Ethernet, three USB 3.0 ports, and slots for SD and Micro SD memory cards. Compact and convenient. You'll be amazed at the power you have at your fingertips.
The Bixpy Swim Jet is the ultimate diver propulsion Jet for friends who like to dive or snorkel. With the Bixpy Jet they can stay longer on the water, explore more and have more fun. The Jet is lightweight (6lb) allowing your loved ones to travel all around the world with it.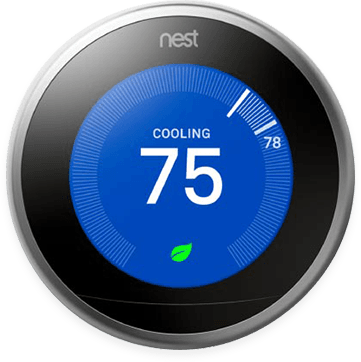 The Nest Thermostat was the best gift I ever received. It learns your patterns of coming and going from home within a week of it being installed. I can use an app on my phone to either heat or cool my home prior to getting home so it is ready when I arrive. The best thing about having this is that on average the Nest will pay for itself in under two years and can save owners 10-12% on their heating bills!
Contributors to this article
This post contains affiliate links. Affiliate disclosure: As an Amazon Associate, we may earn commissions from qualifying purchases from Amazon.com and other Amazon websites.