Exams. We know. They are the greatest reason for your frustrations. Aside from, you know, student loans, romantic partners, professors so dislikeable that they appear less than human, and the thought of what to do after you get that degree.
In short, you got a lot of things going on. And one of the best things you can do to remedy that, at least a bit, would be to give yourself a treat by buying a little trinket to help you out with that b*tch called college. We might not have the answers for your next exam, but surely something to make the process of going through college smoother is definitively here.
A power bank that can charge phones, the Nintendo Switch, and USB-C laptops. Also, when plugged into a laptop, the power bank will function as a data hub.
College student schedules can be hectic and demanding when trying to work in classes, study groups, extracurriculars, and sleep! For college students with pets, there's no better way to ensure your pet is taken care of than wifi-enabled The Petnet SmartFeeder! The device puts pet meal management in the palm of your hand, through your Smartphone. You can schedule feeds, feed on the fly, and they guide you to correct portioning, so your best friend is fed consistently, even when your schedule is not.
The BenjiLock is a high-tech rendition of the traditional padlock, perfect for college students who have lockers. It can be unlocked with advanced fingerprint technology and should technology fail, you will still be able to unlock it using a key. Moreover, it can last up to a year with just 1-hour of charging. With BenjiLock, you will never have to crack your brains to remember your passcode again.
The CO.alition Federal Backpack has many compartments that are made purposefully and designed to fit everything you need as a college student. Not only is it extremely functional, it is stylish and comfortable to carry as well, with a contoured and foam back panel. Plus, there is a built-in power supply for you to charge your USB devices anytime you need as it has fast-charging technology that does not overcharge
The UpCart is designed to ease resistance up and down stairs and over irregular terrain. It combines an all-terrain three-wheel chassis with a folding hand cart, with unique engineering that makes it easy to bring home the groceries or haul a cabinet up to your fifth floor apartment. UpCart improves stability, is capable of walking over irregular terrain and always folds flat for compact storage.
Eliminate annoying dust pans with VaBroom, a powerful new cleaning tool. Perfect for dorm rooms and apartments, VaBroom is ergonomic, lightweight, and affordable. With VaBroom, just sweep up dirt or messes into a pile or line. Then tilt to the side, and the pressure activated switch on the nozzle turns on the vacuum power. That's right, just suck up dirt and debris and then drop it in the trash.
String lights are already a simple way to add warmth, beauty and personality to an otherwise dull room. But this strand comes with 16 photo clips, so that you can seriously personalize things. Pick your favorite Instagram photographs to print off, or utilize the clips to hang postcards, birthday cards, stickers and the like.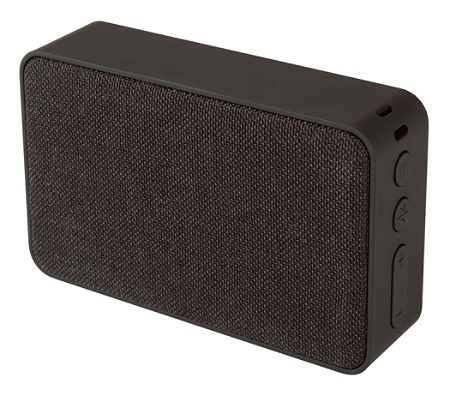 Get the party (or study music) started wherever you are. This handy wireless speaker is compatible with most Bluetooth devices. No cables required.
Instantly take and share photos IRL without the hassle of a printer connection or waiting for film to develop. Plus enjoy the Galaxy Camera Case + Assorted Frames + Photo Album + 4 Color Filters and More Top Accessories with this Bundle!
Contributors to this article
This post contains affiliate links. Affiliate disclosure: As an Amazon Associate, we may earn commissions from qualifying purchases from Amazon.com and other Amazon websites.