When you think of gadgets you think of those you yourself can wear, perhaps something to put in your car as well, but did you know that houses could use a gadget or two as well?
From better curtains and locks to a little something to help you vacuuming, there are lots of options of gadgets you want to put inside the house.
This product was recommended by John Wolikow from Aluratek
The Aluratek Wifi Digital frame is the perfect way to showcase multiple pictures at home in high-res.
This product was recommended by Joel Hall from StreamLabs
The StreamLabs® Smart Home Water Monitor is an easy-to-install device that allows homeowners to monitor their water usage in real time and receive updates via a smart device app. This high-tech device uses sound waves to establish accurate flow data and tracks it over time, alerting the user of any irregularities in water use. At $199 suggested retail, it's a smart choice for homeowners wanting to save water, take control of water bills, and proactively monitor for potentially damaging leaks.
This product was recommended by Rebecca Graham from Best Company
Families with children should consider a home-base Internet safety device such as Screen. Screen lets families take back family time by allowing parents to set custom time limits for screen time, turn off the internet during dinner time, and communicate messages through all screens in the home with custom message displays.
This product was recommended by Ollie Smith from ExpertSure
This particular video bell attaches to your front door. When someone rings the doorbell, it notifies your smartphone instantly, and a speaker and microphone mean you can speak to whoever's there directly. A great added security feature for your home.
This product was recommended by John Wolikow from Aluratek
Get the delicious taste of fried food using little to no oil with less calories and fat than traditional fried cooking methods.
This product was recommended by John Wolikow from Aluratek
A portable, rechargeable Juicer/Blender and BPA Free Detachable Sports Bottle, for making Smoothies, Shakes, Baby Food and more…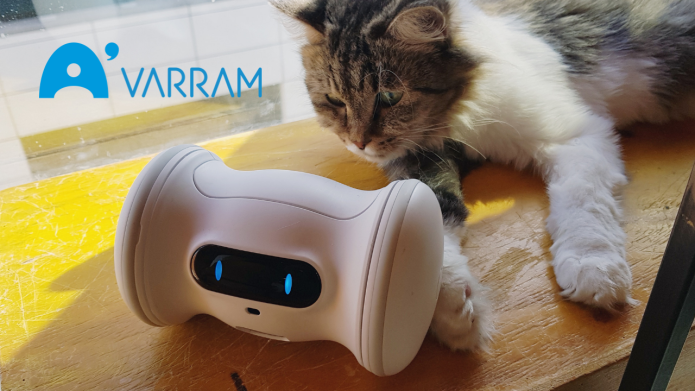 This product was recommended by Lena Martirosyan

This is a perfect gadget for working or busy pet parents who are always worried about their pets left alone at home. This smart robot equipped with artificial intelligence is created to keep pets active, healthy and never alone. They can customize Varram settings for their pet through an intuitive app and let it entertain their pet while they are away. It also has a Snack reward system to move pets.
This product was recommended by Kaitlin Crocilla from ecovacs.com/us
Equipped with an intelligent mapping functionality, the DEEBOT 900 is fully customizable to your living space. With the visual map in ECOVACS App, users can draw virtual boundaries, choose cleaning modes and assign cleaning areas, finding the best way to clean. With both Amazon Alexa and Google Assistant integration, this robotic vacuum is a powerful addition to any Smart Home.
This product was recommended by KeyHero from KeyHero
With KeyHero, you can create a digital key backup (spare key) which is saved on your phone, via the KeyHero mobile app. Then, if you ever find yourself locked out of the house, all you need to do is visit a local Home Depot store, retrieve your digital key via the KeyHero app and instantly get a newly cut, physical key from the kiosk. Best part – the app is completely free to download and works on iPhone and Android devices. You can even share a digital copy of the key with family and friends.
This product was recommended by Samuel David from Garment Steamer Review
The Simolio SM-823 wireless TV listening devices are designed for seniors who are hard of hearing or anyone at all who may not, in fact, be hard of hearing, but want to enjoy clear speech and quality sound (especially when watching their favorite shows) without disturbing others around the home. The Simolio SM-823 can as well be used as hearing aids for listening and communication. It works with both analog and digital TVs.
This product was recommended by Amber Rouleau
Necessity is the mother of invention – and the founder of Ferno Grills felt that gas grilling needed to be revolutionized. Ferno's proprietary firewheel is both functional and iconic – it allows you to raise and lower the burners, while still having control of the temperature. For cooks who want control over their food, and who are sick of hovering over the grill lest your chicken burn to a crisp… for those who know that quality matters, this is the grill that changes the game forever. It's is a grill you'll will – it's not designed to be disposable, it's designed to last. Cast iron grates, a swing out tank holder (your back will thank you!), a huge cooking footprint allows you to cook two 18lb turkeys side by side. It can replace your oven – and increase your cooking self-esteem. It also looks really, really cool.
This post contains affiliate links. Affiliate disclosure: As an Amazon Associate, we may earn commissions from qualifying purchases from Amazon.com and other Amazon websites.