Crying child, horrible plane food, the guy in the seat in front of you turns on the lights to read while you are trying to get some shut-eye, little cell phone signal once you land etc.
These are just an example of all the problems any frequent traveler knows all so well, and while many of them are things they could never control no matter how much they try there's a couple others technology assuaged some time ago, minimize some of your problems while traveling with the help of these gadgets. So, if you're looking for the best travel gifts for women and men, you should definitely have a look at the following items.
This product was recommended by Anne Hays from Best Company
Sleep isn't a priority until you aren't getting enough. These cool glasses help you to manage your sleep/wake cycle to avoid jetlag, so you can make the most of your waking hours, whether you travel frequently for business or pleasure.
This product was recommended by Gabaccia from Stranded on Land and Gabaccia
I can't imagine traveling without my Wander Wetbags. They have kept my phone and camera water-safe from canoeing in Mexico to the backcountry of Yellowstone. I love to use them to organize my gear, toiletries, and accessories because I can be at peace knowing that I won't have a big mess if one of my liquids explodes or leaks inside my bag. Bonus points because they are ethically made in the USA.
This product was recommended by Nomader from Nomader
The Nomader Collapsible Water Bottle is a unique and essential travel gadget for staying hydrated traveling. Made of flexible BPA free silicone, this innovative foldable water bottle is tough enough to survive accidental drops, freezable, heat-resistant, and dishwasher-safe. The Nomader bottle features a leak proof cap to prevent spills and a wide mouth to make it easy to clean and/or add ice. The most unique feature of this reusable water bottle is that it can fold-up or collapse flat to save on space, yet is comfortable to drink from thanks to it's sturdy design. Nomader bottles come in a variety of stylish colors and are backed by a lifetime warranty.
This product was recommended by Ryan Skidmore from Nomatic
The bag for Life on the Move. It's carry-on size, has large opening for easy packing, comfy handles, waterproof materials, and has over 20 other features that make it the best bag for travel.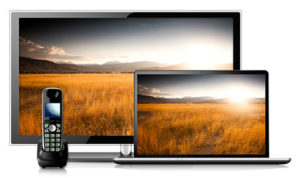 This product was recommended by Victoria Smith from SatelliteInternet.com
A satellite cell phone will help you stay connected almost anywhere. Satellite technology can reach extremely rural areas, so if you're going to a national park or on a mountain climb, you'll be able to use it. This is great for safety and being able to call someone from almost anywhere in the world!
This product was recommended by Samantha from Travelling King from Travelling King
Tep Wireless is the perfect device for people on the go as it helps keep them connected via wifi where ever you are. This means you can messages friends or upload those all important "Ista pics" while you enjoy a coffee in France or after a long day skiing in the swiss alps. The Tep Wireless device can be hired for a short trip or long term travellers can purchase one.
This product was recommended by Patrick Williams from Zeamo
Zeamo is a global aggregator of Gyms. The company gives users access to thousands of gyms around the world perfect for the business traveler who wants to maintain their fitness program as they move around the world.
This product was recommended by Taylor Mack from Small Biz Refined
This ultra-slim Bluetooth keyboard is my favorite tool for working on the go. It fits in my bag, is super light, and basically turns my iPhone into a laptop. It definitely beats trying to type out emails on my phone!
This product was recommended by Taylor Mack from Small Biz Refined
Many people (myself included) prefer writing with a pen & paper when brainstorming, but who wants to carry around heavy notebooks and keep all that paper organized? When you're on the go, bring a Rocketbook Everlast Smart Notebook with you for jotting down ideas. You can write in it (with a pen) and then scan it with your phone. It uses OCR to transcribe the words into an electronic note for safekeeping.
This product was recommended by Quincy Smith from Test Prep Nerds
The Bodum press has saved me so much time and money when it comes to coffee – it's perfect for travelers who want to start their day with a cup of coffee (or tea) but don't want to waste time trying to find one if they are on the road.
This product was recommended by Julien Mordret from Exploration Junkie
Nowadays, most frequent travelers use various electronic devices, and this high quality power bank is a must-have to charge up to three devices at the same time on the go!
This product was recommended by Julien Mordret from Exploration Junkie
While traveling, we don't always have access to clean, drinkable water and this water filter can really come in handy to make any source of water drinkable.
This product was recommended by Eric Anderson from El Mejor Trato
When you travel abroad, taking pictures seems to be the most exciting part. You want to show your friends and family where you've been. You may think that having them on your phone is not risky, but you can't disregard the possibility that you get mugged or that your phone may break. With HP Sprocket Photo Printer you can print them right away on the go. The best part: You don't need to buy an over-priced copy of Polaroids cameras; your phone is enough.
This product was recommended by Kelly Bonatsakis from The Magical Trip Guide
The PowerCore Fusion from Anker is a must-have for any traveler that is bringing along one or more devices that charge via USB such as smart phones or smart watches. It can juice up two devices simultaneously but also contains a battery, so once you're done charging, you can stow it in your bag for a quick power up when you're away from outlets.
This product was recommended by Michelle Maraj from Travel After Five
While you are on the road, your clothes are bound to get wrinkly in your suitcase and hotel irons are not always the best quality. Frequent flyers should always pack a Portable Handheld Garment Steamer in their suitcase, to be able to steam your clothes on the go. You don't want a wrinkly suit visiting a client, or to be embarrassed by wrinkly clothes in your vacation pictures!
This product was recommended by GetFluence from My Webspot
My Webspot is the best pocket wifi you can get to be connected everywhere, everytime all around the world ! You can share your connexion with 5 devices, with the best security, and stop to have roaming fees !
This product was recommended by Caleb Backe from Maple Holistics
This is a mobile WiFi Hotspot. It offers unlimited 4G LTE service. It works in over 130 countries around the world. You won't need to worry about foreign sim cards or even roaming charges. Each device supports up to five connections, so you can share it with your friends. It's the best thing to have when you're traveling the world. You can buy day passes for only $9.
This product was recommended by Caroline Rowe from Pack The Suitcases
Don't throw money away on planet-killing, single-use plastic water bottles that cost £1+ while you're on your travels. You can get a reusable bottle that collapses down to be really compact when empty, so it won't take up space in your bag once you've finished your drink. And it won't take up space on the earth for the next million years!
This product was recommended by Zoe Coulcher from Defiance Tools
The Defiance Tools On-The-Go Insulated Coffee Press is the perfect beverage tool for coffee aficionados who enjoy a custom cup of joe but have a job that takes them on the road. Perfect for the tradesman, realtor, traveling salesperson, student, or anyone on the go. No coffee brewer needed, just hot water and ground coffee, wait for 7 minutes, press down and enjoy. So easy and your coffee stays hot for 8 hours or more!
This product was recommended by Josh Spilker from Clickup
This thing is awesome because now you don't have to worry about finding power in the hotel lobby, the airport or the random cafe. You can sit where you want and do your work. It keeps a charge forever, and then you can just plug in your laptop or phone and get back to it.
This product was recommended by Anza Goodbar from BubbleBum
The BubbleBum foldable and ultra portable inflatable car booster seat is the perfect way to keep kids ages 4-11 safe and comfy throughout all drives, near and far! Little ones will love how it is lightweight and easy to inflate and deflate, so it can be carried in a backpack. BubbleBum is the proven functional equivalent of any rigid car booster seat on the market and it has had to undergo all of the same crash-testing and materials testing as any other car booster seat on the market. BubbleBum inflates in seconds and offers comfort and convenience, without compromise.
This product was recommended by Lupe Solorio from MyRadar
MyRadar, a top weather app that sends up to minute updates of unpredicted weather changes and allows you to see uploaded pictures of weather conditions in the area uploaded by their millions of users! It's the only app that has a rain feature which allows you to keep track of any storms or upcoming rainfall helping plan accordingly and avoiding any travel mishaps making any last-minute changes when traveling. It is available for both iphone and android and free for download. It's a must have app to use when traveling.
This product was recommended by Alexandra Saper from The Wayfaress
This digital luggage scale is so useful for ensuring your checked or carry-on luggage meets airline requirements, so that you can pack everything possible (to the tenth of a pound) without getting slammed with overweight luggage fees at the airport. Plus it's super small and portable, so you can throw it in your backpack or purse to use on your return flight as well.
This product was recommended by Matilda Geroulis from The Travel Sisters
My Bose noise cancelling headphones are must have travel items for me because they block out most background noise. No more having to worry about babies crying on flights, having to make awkward conversation with my fellow travelers or being stuck in a hotel room with loud neighbors or street noise. These trusty noise cancelling headphones solve all these problems. My headphones are always packed in my carry on bag when I am flying – I pull them out to block out loud noise when I am trying to sleep and when I don't feel like having a conversation with fellow travelers. The model I have is on the pricey side (there are cheaper options) but they are definitely worth it for me.
This post contains affiliate links. Affiliate disclosure: As an Amazon Associate, we may earn commissions from qualifying purchases from Amazon.com and other Amazon websites.