Homes should be a sanctuary where you can relax, and have peace of mind as soon as you walk in. While that might be an overall idealistic and unrealistic thing to hope for, you can certainly upgrade your home to make it more accommodating.
How? Easy, just buy some stuff! I know you already knew that, but it is even more important to know which is the actual stuff that's really worth your bucks. To make matter simple for you we've compiled a list of precisely that very stuff and present you to it for your convenience.
The Alchemy of Things represents the swing of the decorating pendulum away from the instant gratification of popular culture through the interior design and style of 18 fascinating homes from around the world.
Add a bit of nostalgia to your home with this beautiful Jumbo Sized Metal Wall Sign. Measuring 50cm x 70cm (just like the old enamel advertising signs of the past). Perfect backdrop to a rustic kitchen or wherever you would like to show it off in your home. The Sign comes with pre drilled holes in each corner to help with displaying your great price of Wall Art. Over 200 designs in our range. Available in a Variety of Sizes.
Add a splash of vibrant color with the Alyssa II Coral Accent Pillow 18×18. Both gorgeous and functional, this pillow is sure to give a soft warm glow to the interior design of your living spaces.
Send positive vibes with the Sunrise Picture 26×22. This framed canvas art is a charming inspirational piece for a housewarming gift.
The perfect gift for a traveler's home. The We Must Take Adventures Picture 26×22 is a framed canvas art that can be hung in virtually any room as a reminder of all the new adventures to come.
As cozy as its gorgeous, the Graphite Fur Accent Throw adds an element of opulence to your living space. Its velvety, luxurious texture makes it perfect for cuddling up in any room of your home.
Eucalypso sheets are incredibly soft, gentle, and hypoallergenic – they're 2x softer, 3x more breathable, and 10x more sustainable than cotton bedding. They're great for people who are hot sleepers, since they're naturally cooling to the touch and super breathable. Our customers have left rave reviews about how soft and cool the sheets are and how they've improved sleep
One Mop – 360° cleaning. Sparking floors, walls, windows and more. Duop lets you avoid many of the aches and pains that come with traditional house cleaning. Originally developed for professional cleaners, the Duop is a dual-purpose cleaning tool designed to reduce strain on the body by reducing the need for bending, kneeling and wrist flexion. The Duop saves you from having to use paper towel or disposable rags that just get thrown away after each use too. Duop's cleaning pad is made from microfiber, which means it only requires water to remove dirt and bacteria, so it's a great eco alternative that will also save you money on cleaning chemicals. It's low maintenance as the cloth can be machine-washed too.
Gifting art is a unique way to add beauty to a home and make a memorable impact on the receiver. There would be nothing more delightful to a new home owner stepping into their home and seeing beautiful artwork adorning the walls. Additionally, art makes for a great talking point.
Complete set for bar and home use. – This elegant shaker set is made of professional food grade 304 stainless steel and comes with an 18 oz unweighted shaker tin and a 28 oz weighted shaker tumbler for the perfect cocktail shaking combo. Along with 1 jigger , 1 muddler , 1 strainer , 1 spoon , 3 liquid pourers , this bar prep set has everything you need to entertain guests and impress them with your mixology skills. The kit comes with its own velvet sleeve which holds all of the tools.
Hand Blown, Lead Free Crystal. This wine decanter holds 60 fluid oz, perfect for decanting a standard bottle of wine. Red and white wines need to breathe and open before one can truly capture the nuances , textures , and flavours of the alcohol being consumed. Our wine decanter helps trigger the oxidation through the large, curved body and wide mouth. Exposure to air allows the aromas in your favourite beverages to blossom, which softens the acidic taste that tannins can leave behind. The wine decanter comes with its own protective velvet sleeve.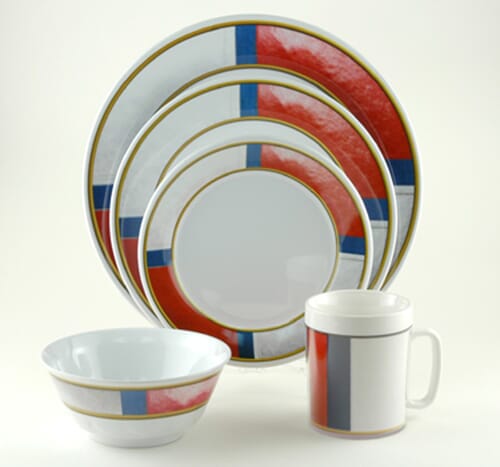 This dinnerware collection will surely give any home a classic and beachy touch with its red, white and blue color combination. A perfect and practical gift for all those starting to build their new homes.
This item is a cute yet affordable gift to give as a housewarming present. It includes 5 crystal vases which can sit on a windowsill or bookcase to quaintly decorate any home. It has a simple look, utilizing milk jugs for the vases. And your giftee can use either real flowers or fake flowers to complete the look. The vases are 5 inches tall and the entire holder is 14 inches wide, so it's a good size and not too bulky to give as a present.
Fusion Gates are modern pet and baby safety gates engineered for security but designed as a work of art. They feature a patented interchangeable art screen system and a collection of beautiful screens ranging from trendy to traditional. You can choose the design that best illustrates your home's character! Fusion Gates allow for seamless integration and harmony into your home's décor so you can say goodbye to the unattractive pet and baby gates of the past! Choose your gate width (from 32"-74" plus extensions available), gate finish (black, satin nickel and white pearl) and screen design.
The Viking Grain Acacia Wood Cutting Board is a generous 20 x 14 size it is the right surface for displaying a beautiful charcuterie spread or cheese plate. It's made from Acacia hard wood, the natural oils of the wood make the cutting board naturally resistant to water and bacteria and created with the end-grain of the wood, giving it a fibrous cutting surface that will let your knifes edge glide between the fibers instead of cutting across long grain boards, minimizing wear on both knives and the board. The beautiful end-grain cuts of the Acacia board create a natural contrasting patchwork pattern that is unique to each board and also can be used as a great piece for serving tapas and hors d'oeuvres. The board is easily hand washable and can be found on Amazon.
The Viking Cast Iron set is matte enamel coated—helping to resist chips or cracks while keeping the pieces low maintenance. The entire set is attractive enough to go straight from stove to serving table. The pieces are safe for use on the stove, the grill, and in the oven. The line consists of fry pans, Dutch ovens, and a casserole/braiser. One standout piece of the line is the versatile reversible grill/griddle which is perfect for meats, quesadillas, pancakes, and more.
Viking''s Ceramic Bakeware is coated with an exclusive Exdura Green II ceramic coating, Viking ceramic bakeware is free of PFOA and PTFE chemicals found in other nonstick coatings. The ceramic coating is naturally stain and scratch resistant. The heavy-gauge carbon steel construction distributes heat more evenly while giving the pan added durability. The dual-sided silicone pads have been built into the handles for added grip when holding or moving the pan. Oven safe to 480°F (250°C).
The Chamberlain LED Residential Garage Door Opener, offers the same convenient features and smart home capabilities as the LiftMaster version—but allows homeowners to seamlessly install themselves.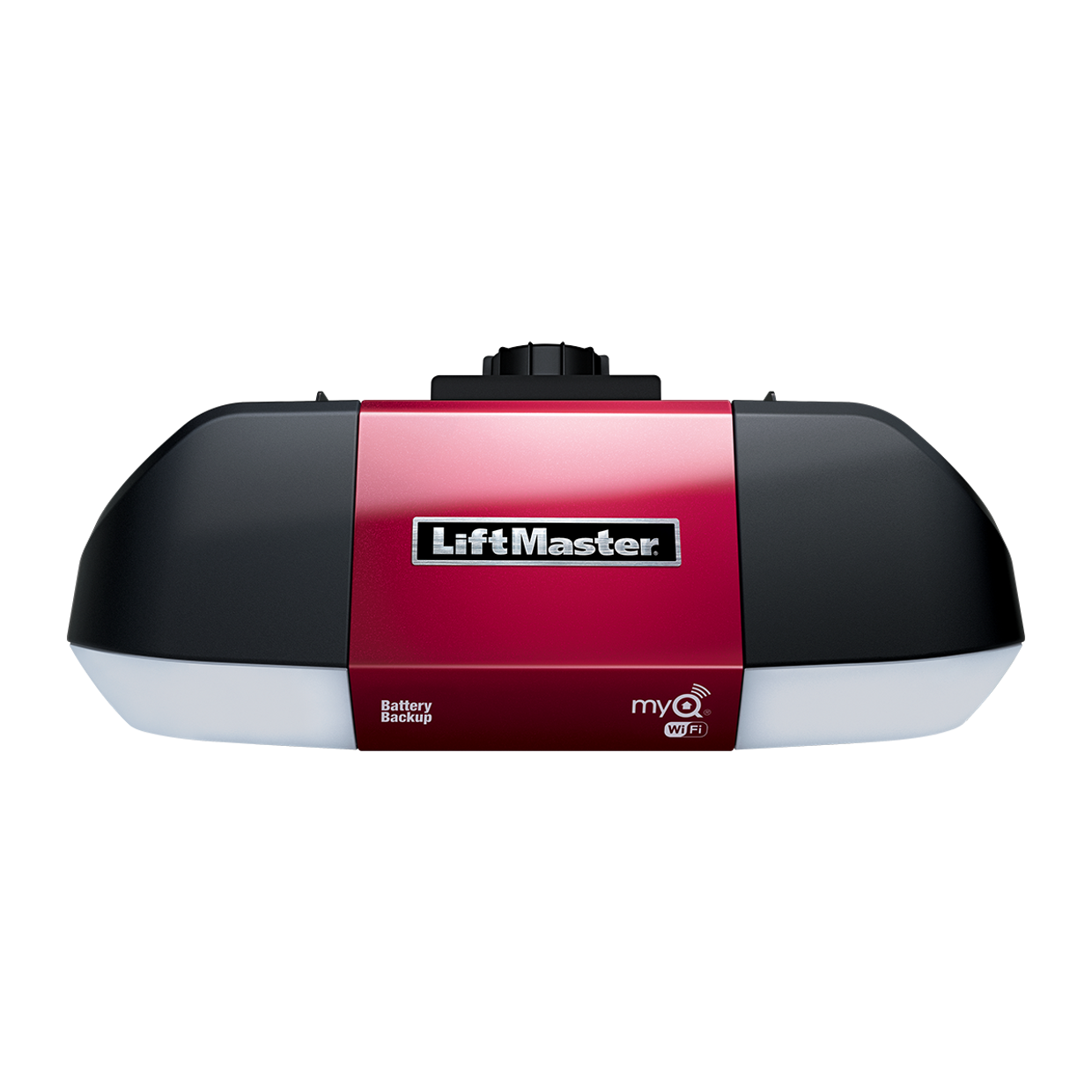 The WLED comes complete with a number of features sure to help homeowners make the most of their garages including corner-to-corner lighting, smart home capabilities, integrated battery backup and quiet operation.
Available in two sizes, these boho hand-painted ceramic bowls make the perfect gift for any homeowner. Repurpose your empty ceramic bowl for spare change, keys, jewelry or in the kitchen. Paddywax candles are clean and slow burning, cotton-wick, soy wax blend, phthalate-free and hand poured in the US.
The perfect gift to give the new home owner who is in need of a good night sleep. This blanket allows you to sleep deeply while calming anxiety and stress.
Contributors to this article
This post contains affiliate links. Affiliate disclosure: As an Amazon Associate, we may earn commissions from qualifying purchases from Amazon.com and other Amazon websites.