This article showcases our top picks for the
Best Plants For Pollinators
. We reached out to industry leaders and experts who have contributed the suggestions within this article (they have been credited for their contributions below). We are keen to hear your feedback on all of our content and our comment section is a moderated space to express your thoughts and feelings related (or not) to this article 
This list is in no particular order.
This product was recommended by Tiffany Homan from Rental Property Calculator
Cone flowers, Black eyed susan, & daisy are some of the best plants that attract pollinators. This seed packet contains 5 varieties of plant seeds that'll attract lots of pollinators such as bees, butterflies & small birds. There are almost 1300 plus seeds which makes it a great deal for its price point. Highly recommended for attracting pollinators.
---
This product was recommended by Norbert Juma from Everyday Power
The Curcuma Outdoor Plant is one of the best plants to invite pollinators such as bees and butterflies to your house. Curcuma plants produce elegant-looking flowers that bloom in pink, white, or purple colors. With that being said, they are very attractive to the different pollinators. They can survive very well in different climatic conditions.
---
This product was recommended by James Mayo from Exubia
As temperatures are rising globally, a large segment of the pollinator population continues to stay active late into the winter period. The aptly named Winter Honeysuckle is one of the few plants that will flower and produce nectar in the middle of December, therefore it's a great choice for pollinators. During Autumn and Winter, these pollen and nectar are a crucial source of energy for pollinators whose hibernation is disturbed by changes to the climate. Subsequently, planting Winter Honeysuckle will go a long way to help the endangered Bee population survive until spring.
---
This product was recommended by Shane Paarman from Awesome Stuff 365
This pack of wildflower seeds is perfect if you want plants for pollinators. A mix of wildflowers will grow from these seeds, all of them ideal for attracting pollinators, especially bees. I find that these mixture seed packs are the easiest way to plant in your garden, and to bring back the natural pollinating wildlife.
---
This product was recommended by Granger McCollough from Elite Patio Direct
My favorite plant for pollinating is Lavender, bees love lavender because of its bright colors and sweet smell. Having Lavender in your garden will really help the bee population thrive and pollinate, but the other benefit is the lovely smell of the perennial, a smell that can be very calming and help sleep.
---
This product was recommended by Katie Ziskind from Wisdom Within Counseling
One of the best plans or pollinators is a butterfly bush. These are plants that will come back every single year and have a variety of small flowers usually in purple, or white or pink. The small flowers come together to make large cones on the plans. Butterfly bushes can easily get to six or 8 feet tall and wide, so you will have a plethora of pollinators from butterflies to moths tibias around your butterfly bush. Once you get your butterfly bush established after the first year of frequent watering, you can sit on your porch and watch all the different types of monarchs and butterflies come to the bush. Planting a few butterfly bushes around your patio can be a beautiful seen as the butterflies come to the bush. You can buy a butterfly bush at Home Depot, Lowes, or your local garden center. I have a purple butterfly bush that is about 6 feet wide in my back and a pink butterfly bush in my front yard that is beautiful as well. The butterfly bush does need full sun, so planted in a place I guess at least six hours of sun per day in the summer months. You might also see hummingbirds around your butterfly bush. The cone shaped flowers on the plants attract pollinators of all kinds and you can feel like you are giving back to the environment by planting too.
---
This product was recommended by Tiffany Brewer from Growing Dawn
Cosmos are an easy-to-grow flower that attract bees and butterflies like crazy. Beautiful in vegetable and flower gardens, their high impact level makes me love to grow them in a variety of locations.
---
This product was recommended by Sarah Beaumont from Indoor Home Garden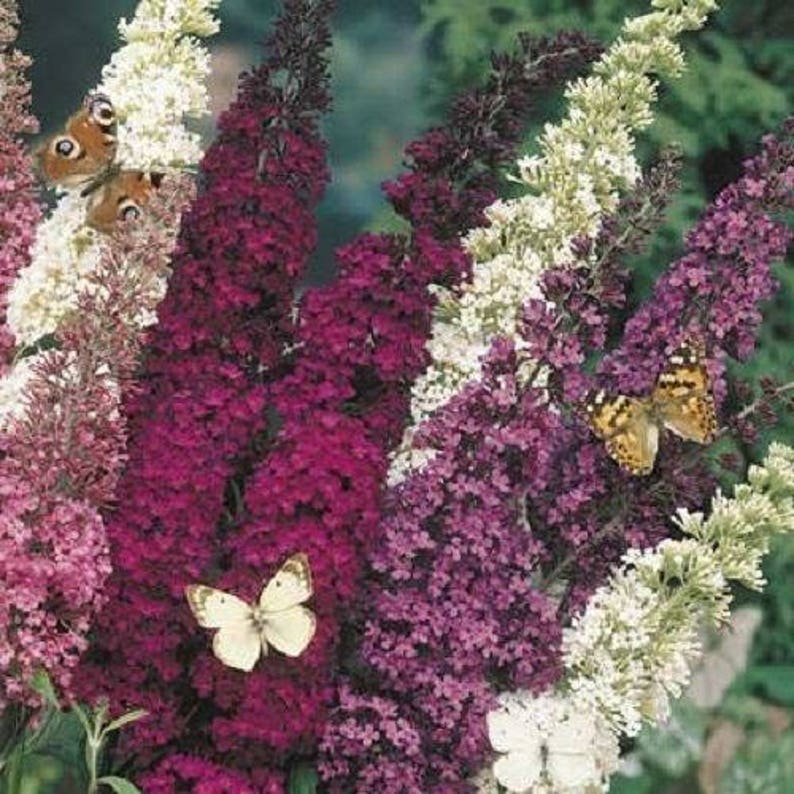 There is a reason the Buddleia is called the Butterfly Bush – it is one of the best plants for attracting pollinators in the world, particularly butterflies! They produce large amounts of nectar, which also brings in the moths and the bees. The flower clumps are beautiful in any garden, and the shrubs don't grow too large either, making them the perfect accompaniment for a flower patch.
---
This product was recommended by Alice Williams from Alice Williams, M.D.
Foxgloves (Digitalis purpurea) are tall annual blooming plants that look great in a cottage garden or to give color to a landscape. They are available in a variety of hues such as cream, purple, pink, and others. Its foliage is a rosette of oval, oblong, or lance-shaped leaves. The best growth conditions are partial shade with shelter from hot, drying winds under trees. Excellent for pots and garden beds.
---
This product was recommended by Nick Bolshaw from Inyouths LED Mirrors
These plants are excellent choices for pollinators and sensory gardens because of the bees, flies, wasps, beetles, and butterflies that are drawn to their spikes of vivid yellow flowers. Since it is natural, the solidago plant can be found in woodlands, prairies, and even coastal settings without becoming invasive. In Zones 3–8, goldenrod is easy to grow. Around six weeks before the latest day of frost, seeds can be directly put into the garden. Goldenrod will thrive in moderate or partial shade but prefers well-drained soil and full sun. Once you plant seeds, you can reap years of lovely flowers and a flurry of activity in the summer and early fall.
---
This product was recommended by Camilla Henderson from FastPaydayLoans
Nectar-rich plants attract insects and maintain a continuous blooming of crops in the garden. The Oregano Plant has flowers that produce nectar which mostly attracts bumblebees and helps in cross-pollination. They can be easily grown on the porch, window sills or within the grade to provide clear space for bees and other pollinators to easily find them and help pollinate the garden crops.
---
This product was recommended by Camilla Henderson from FastPaydayLoans
Calendula plants have colourful flowers that easily attract insects such as bees and butterflies. They contain pollen grains and nectar that easily help to carry out cross-pollination on farms and gardens. Besides, these plants are adaptable to most soils and containers which means they can be easily planted or moved to suitable locations on the farm.
---
This product was recommended by Marc J. Shuman from Shu​man Legal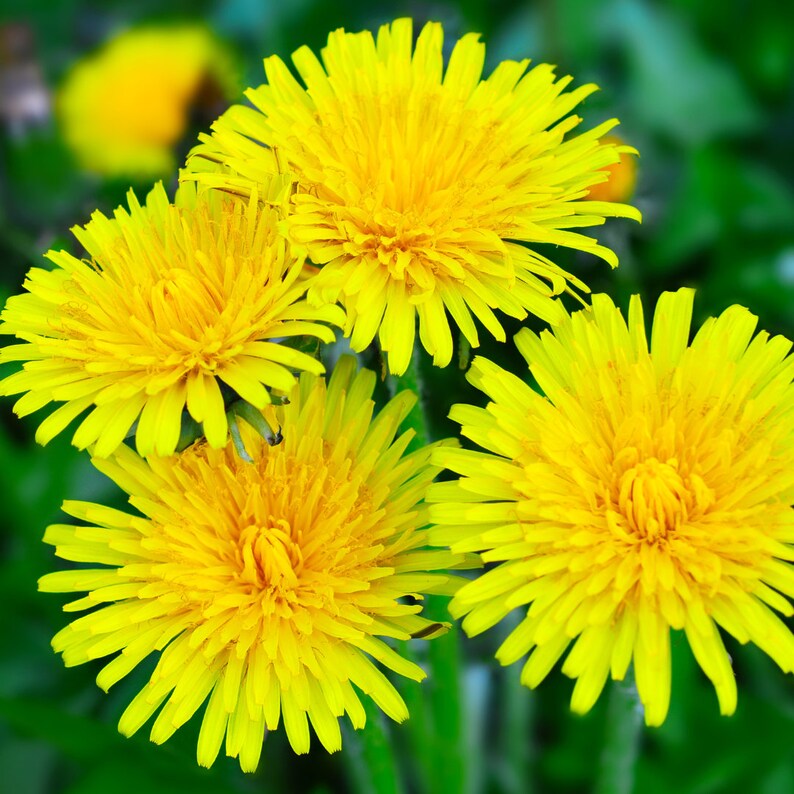 Many people try to get rid of this beautiful flower called dandelions, but these yellow flowers are the best when it comes to attracting pollinators towards them. Dandelions are rich in pollen and nectar, and these are the food for the pollinators, this is why pollinators are attracted to this flower. Dandelions grow most probably in May and June. It takes eight weeks or less for these flowers to grow and bloom. So, instead of removing these beautiful and valuable flowers from your garden or surrounding area, try to conserve them.
---
This product was recommended by Lorie Carson from Real People Finder
Birds, who like their seeds, and insects both love to be drawn to the lovely sunflower. This is perfect because it's crucial to entice many beneficial creatures to the garden and because birds are essential for pollination. These cheerful flowers are guaranteed to be a favorite with many types of wildlife in your garden and are another magnet for bees.
---
This product was recommended by Lorie Carson from Real People Finder
Asclepias, also known as butterfly weed, is an herbaceous perennial plant that attracts a variety of butterflies, including monarch butterflies, who enjoy savoring its delicious nectar. It is a little difficult to grow from seed and needs to be started early indoors, but tubers are also available and a little simpler to plant in the spring.
---
This post contains affiliate links. Affiliate disclosure: As an Amazon Associate, we may earn commissions from qualifying purchases from Amazon.com and other Amazon websites.