This article showcases our top picks for the Best Zoom Party Games. We reached out to industry leaders and experts who have contributed the suggestions within this article (they have been credited for their contributions below).
We are keen to hear your feedback on all of our content and our comment section is a moderated space to express your thoughts and feelings related (or not) to this article This list is in no particular order.
This product was recommended by Dave Green from Mystery Trip
Mystery Games was created by Mystery Trip, the award-winning team bonding event planning company, at the beginning of the pandemic to address the needs of groups who wanted to stay connected, whether on a personal or corporate level. Since launching in April 2020, we have hosted close to 500 events for clients such as Facebook, Comcast, Chevron, CarMax, Harvard University, the American Bar Association, GitLab, Inuit, Comcast, PacificLife, Taco Bell and many more. Our games include trivia, virtual scavenger hunts, Family Feud Minute to Win It, and other proprietary games. We also offer games in fully immersive VR for clients if desired as well!
---
This product was recommended by Phillip Villegas from Three Pedal Mafia
Download the free Pictionary Air app, point the in-app camera towards the illustrator, and their sketch will display on your device's screen. Draw hints in the air as your teammates try to guess the images on the screen. The winning team is the one who has the most points. You may record your performance and play it again in between rounds for more laughs, or save and share it with your pals using the simple app.
---
This product was recommended by Jason Cordes from CocoLoan
Create a virtual game with as many participants as possible using the website Bingo Maker(opens in a new tab). To log into the game, they only need your password. The best part? You may play the game on any device, so don't worry if your laptop charger mysteriously vanished before your call.
---
This product was recommended by Mike Symons from masters of mystery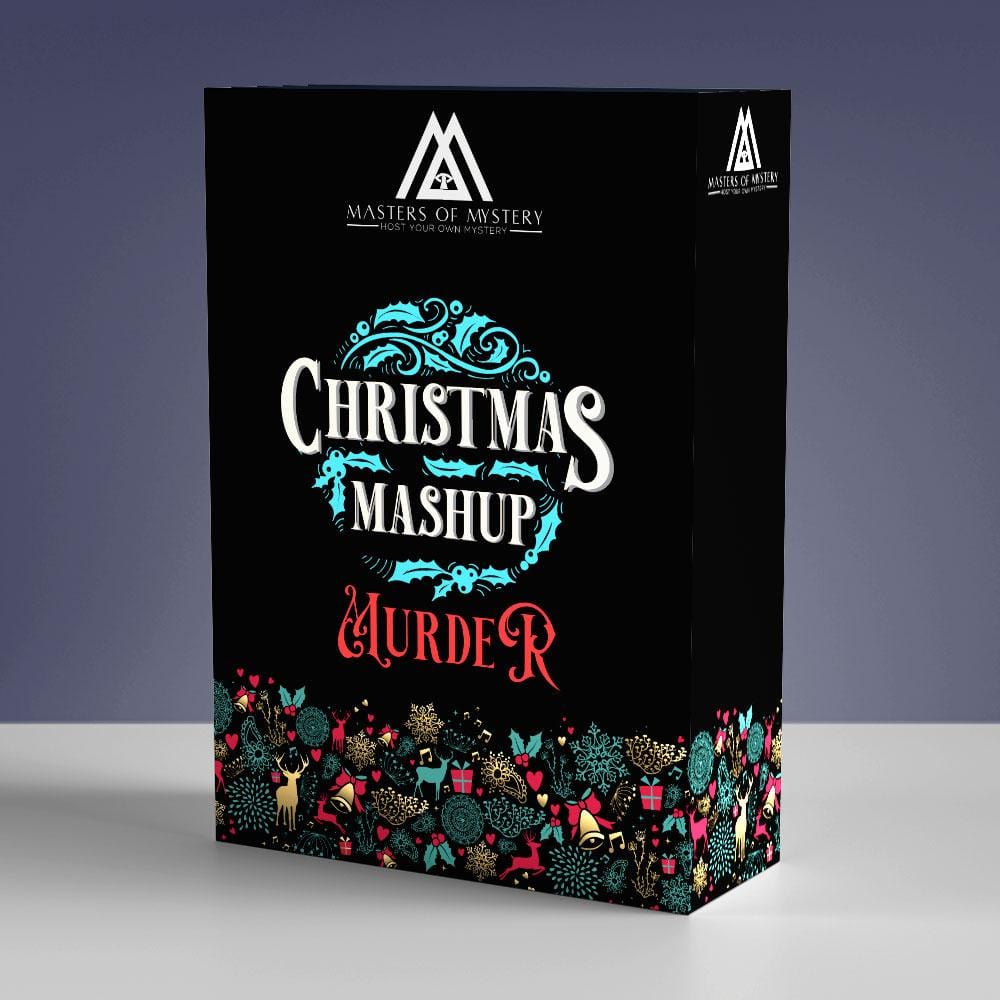 This is one of the best virtual games you can find to play with your friends while on Zoom calls. We love this game for two reasons: 1) it involves everyone working as a team, and 2) it improves problem-solving skills. You can find a suitable gaming kit for each mystery theme to feel real fun, even on calls.
---
This product was recommended by Eric Rodriguez from Inner Body
Psych is a fantastic game that I have played over Zoom with my friends, what's great about it is that it only requires everyone to have a phone, and the app, and everyone is good to go. The app gives you all the same prompts in which you can answer with funny replies and really get to know what your friends think. It will have you belly-laughing all night long.
---
This product was recommended by Joseph Greene from Trinidad Birding
When the lockdown was at its peak, I loved playing games over Zoom with my friends. My favorite of all the games I played was Jackbox Party Pack 7, one of us would screen share the game on Zoom while the rest logged in on our phones and we'd play the array of games that Jackbox has. It is so fun to see your friend's sense of humor while we get given absurd prompts on Quiplash 3, or see some insane drawings on Champed Up. I really recommend it as a game to play over Zoom.
---
This product was recommended by Amanda Royle from Imgkits Studio
CultureTags popular party game set for family fun or virtual play. It will test just how well you know the culture. Grab a card –announce the category and give hints to help the other person guess the #culturetag before time runs out.
---
This product was recommended by Amanda Royle from Imgkits Studio
PlayMonster 5-second rule Uncensored an adult game either in-person or virtual. Score the most points by giving three answers before five seconds end. This game has adult humor with categories made to take your mind to rumble. As you race against the clock, there is plenty of laughter to burst.
---
This product was recommended by Rachel Scott from Nationaltasc
Who wouldn't love a random trivia game. This is an all-time favorite for an online multiplayer game as it is both exciting and educational at the same time. WIth all the participants in a zoom call playing this game, it is surely going to be a competitive game. Hence, ready your brains to answer random trivia questions from entertainment, science, arts, geography, gistory, and basically, anything under the Sun!
---
This product was recommended by MaxShak from Abtron
Draw, Guess, WIN – This game does not require any skill. It involves a player drawing something and others guessing what it is. A great game to play with people with no experience playing games.
---
This product was recommended by MaxShak from Abtron
The game is similar to table football. They are competing with each other to see who can score more goals first. Almost anyone can enjoy this, although some people are better than others at it.
---
This product was recommended by MaxShak from Abtron
It's an FPS game that resembles a little Call of Duty or Counter-Strike. There are multiple classes and weapons to choose from. There is a bit of skill involved. People who aren't familiar with this type of game might find it a bit boring if someone is too good.
---
This product was recommended by James Green from Express Dentist
Skribble is a Pictionary-type game that's perfect for playing over Zoom. The object of the game is to guess the word that the other players are drawing. Everyone gets a chance to select an item to draw, plus it's a great way to get everyone laughing. Just start a private room and customize your gameplay to play with friends. You can adjust the number of rounds and timer accordingly.
---
This product was recommended by James Green from Express Dentist
Outburst is a game of topics that can be played with two or more people and is a great way to relieve stress. At least one friend must have the game on deck to play this on Zoom. They would host the match and tally points. The object of the game is to be the first player to correctly guess ten items on a list in order within a time limit. Each player takes turns being an active player. First, they look at the list of things and secretly choose one. Then, the other players guess what the active player might have selected. If a player guesses correctly, they score a point and take another turn.. If they guess wrong, play passes to the next one.
---
This product was recommended by Sharon Dylan from Management Help
Not everyone is good at drawing so this game is really entertaining. Players can join a zoom meeting and a participant can share their screen. Then members take turns in drawing and guessing what they are drawing. This is a really fun game as sometimes, the drawing does not match the word they want members to guess.
---
This product was recommended by Nick Mueller from HawaiianIslands
Codenames is a great game to play online over Zoom. Originally a tabletop game, they've recently released an online version– perfect for your next virtual party. Essentially, there are 25 secret agents who can only be identified by their codenames. You have to quickly identify and make contact with your agents before the other team does, using clues given by the spymasters. It's a ton of fun and is quick to play.
---
This product was recommended by Grace Baena from Kaiyo
Jackbox Games are a great way to play with friends remotely. Jackbox is a collection of party games ranging from trivia to shirt designing competitions, and they can all be played through video conferencing platforms like Zoom. They're ridiculously fun and often lead to some laugh-out-loud situations– perfect for both those you're just getting to know and those you've known forever.
---
This product was recommended by Alexander King from The Daily RPG
I've personally enjoyed countless D&D sessions online, and Zoom is a great way to do that. Between screen sharing and being able to break into different rooms, there are a lot of capabilities in Zoom that make for a high quality gaming experience. And with the rising interest in D&D, I think this is definitely one worth mentioning!
---
This product was recommended by David Bitton from DoorLoop
The game's mechanics are that each player covertly writes a word to fill in a phrase cue card chosen randomly per round. To score the most points, players must match what another player wrote. Blank Slate is an excellent Zoom party game because it allows players to create connections quickly. Knowing that someone else thinks the same way you do is a great ice breaker and can help team members form bonds. It's also a simple and straightforward game with little frills.
---
This post contains affiliate links. Affiliate disclosure: As an Amazon Associate, we may earn commissions from qualifying purchases from Amazon.com and other Amazon websites.