This article showcases our top picks for the
Best Detective Games
. We reached out to industry leaders and experts who have contributed the suggestions within this article (they have been credited for their contributions below). We are keen to hear your feedback on all of our content and our comment section is a moderated space to express your thoughts and feelings related (or not) to this article 
This list is in no particular order.
This product was recommended by Patrick Sinclair from All Home Robotics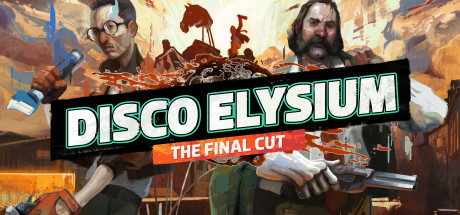 It's Disco Elysium. An absolutely transformative game that forever changed the way I look at story telling. You play as a detective suffering from such an intense hangover that he got severe amnesia and has no idea who he is and what he does. However, he's been assigned to a baffling murder case and so the mystery to solve includes not only the murder, but also the mystery of yourself. It happens to have some of the best written dialogue in any game I've played, and the feeling of questioning witnesses and following leads truly leads to a detective game like no other.
---
This product was recommended by Shane Paarman from Awesome Stuff 365
This is quite a recent game, based on Fables, from DC Comics. It is a noir-inspired detective and crime game in which characters from fairy tales and myths exist in our world, and you play as the sheriff of Fabletown: Bigby Wolf (aka the big bad wolf). It contains 5 episodes, and I found it to be incredibly enjoyable and immersive, plus the graphics and animation are amazing.
---
This product was recommended by Ronald Williams from BestPeopleFinder
The game, L.A. Noire, is inspired by the Noir films of the 1940s and 1950s. The game is all about inspecting crime scenes for clues, interrogating witnesses, and chasing clues until you narrow the list down to one or two suspects. What makes L.A. Noire interesting is that it is an interactive crime drama in which you play Cole Phelps, a patrolman-turned-detective looking to fight his way through the police force without compromising morale. The beautiful visuals of the game capture your attention from the very beginning and make the game stand out. The feature that I like most about L.A. Noire is its highly detailed facial rendering technology, which allows for subtle facial expressions that can indicate when a character is lying. While learning to interpret these facial cues is a challenge in itself, the feature adds a lot of immersion to the overall experience-one of my strongest reasons to suggest this game. Combine that with the strong atmosphere and style, you will find it a charming but authentic detective game.
---
This product was recommended by Tracy Acker from GetPaydayLoan
Dick Tracy, which you may be familiar with due to the release of a movie and television series, but rather than solving the crime, you must also carefully shoot who is suspicious, or the consequences (loss of health/energy), while minor, will still be an annoyance. It was available for both the NES and the Gameboy. Aside from that strange mechanic, it's a fairly time-consuming game (which I consider to be a good thing in this instance).
---
This product was recommended by Emilia Flores from UKBadCreditLoans
I suggest Broken Sword because the game is not quite Monkey Island in the point-and-click adventure games rankings, but it more than makes up for its lack of pirates, sword fights, and grog, with fiendishly clever puzzles that you'll spend just long enough pondering before you figure out the correct solution. I also like the game because the writing is sharp and charming, as George and Nico become tangled in all sorts of villainous escapades over the course of the series, meeting and questioning eccentric characters wherever they go. Broken Sword is a wonderfully testing point and click adventure series, taking polite murder and intrigue to the romantic and idyllic cobbled streets of Paris and beyond.
---
This product was recommended by Madilyn Hill from TruePersonFinder Inc.
It's a game of managing, where you need to make players feel as cunning as the world's biggest detective without granting them numerous supernatural abilities is no mean feat. In this game, it's largely up to you to rummage for the scene for proof, piece it all together, and lay your finger on the right culprit. Holme's otherworldly intuition will let you out from time to time, but how much independence you're allowed to get things wrong makes crimes and punishments exceptional.
---
This product was recommended by Rob Greene from Price of Meat
Players take on the role of investigators whose sole function is to prevent the world from taking over by elder beings and ancient gods, and collapsing in on itself in a maelstrom of cosmic horror. By choosing to play, you become the thin line that exists between madness and sanity, and the fate of humanity depends on the player's deductive abilities and level of detective skill.
---
This product was recommended by Becky Usanga from Techy10
As a superhero who's been called "the world's greatest detective", Batman proves once again that nothing can get past him as he investigates a conspiracy from within the super-prison, Arkham City. The best and most beloved game in the Arkham series, Batman: Arkham City took everything that worked so well in its predecessor and applied it in an open world environment to create a boundless adventure for the player. In fact, Arkham City seems so complete and limitless that it's even been called a Batman simulator. However, it's worth pointing out that the true star of Arkham City might be the game's story, with the mystery surrounding sinister "Protocol 10" at the heart of this dark superhero detective adventure.
---
This product was recommended by Kristina Lopez from N/A
You're granted access to an archive of secretly recorded video calls collected from the laptops and mobile phones of four very different people in this follow-up to Her Story. You know nothing about these disturbed beings, and their lives are a complete mystery. But by the end of the game, you'll have gotten to know them well and discovered a number of startling facts about their lives.
---
This product was recommended by Sharon Dylan from Management Help LLC
This murder mystery game entails the player to embody the character of a detective in solving these unsolved case files and putting them to rest. All the player has to do is to find three separate clues to crack open the first case and the other cases will follow. You are given over 50 investigation documents and photos to study in order to truly and finally identify the real killer/s.
---
This product was recommended by Steven Walker from Spylix
The story of Detective Paul Prospero and his paranormal search for missing youngster Ethan Carter in Red Creek Valley, Wisconsin, is told in this first-person exploration game. The Vanishing of Ethan Carter wears its Twin Peaks and Village of the Damned influences on its sleeve, as you use paranormal observation talents to analyze clues and recreate scenarios. The Vanishing of Ethan Carter is a frightening and distressing story that contrasts the area's natural beauty with the unsettling desire to discover the lost youngster before it's too late.
---
This product was recommended by Steven Walker from Spylix
The best detective game ever developed is Return of the Obra Dinn's Return of the Obra Dinn. You play an East India Company insurance investigator who boards the good ship Obra Dinn in 1807 after it has drifted into Falmouth Bay without its whole crew. Your mission is to discover the truth behind the ship's demise, identify the missing crew members, and discover what happened to them. The result is a true observation-based deduction game. One in which you seek out clues on your own and reach your conclusions. Return of the Obra Dinn is a true detective classic; thanks to its great retro art style, it masterfully recounted the story of a terrible catastrophe at sea.
---
This product was recommended by Steven Walker from Spylix
Broken Sword isn't quite Monkey Island in terms of point-and-click adventure games, but it more than makes up for it with fiendishly ingenious puzzles that you'll spend just long enough considering before you find out the correct solution. George Stobbart and Nico Collard are dragged into dark machinations and ancient plans in the Broken Sword series. The writing is witty and entertaining, as George and Nico become entangled in various nefarious adventures throughout the book, meeting and questioning odd personalities along the way.
---
This product was recommended by Jai Smith from GameTools
Yoshi's Island is the epitome of old-school gaming. It takes us back to the golden days of the N64 that all classic gamers know & love. So if you're looking to get back into gaming & catch up on missed time since your childhood Yoshi's Island is the perfect mix of classic gameplay & nostalgia all in one!
---
This product was recommended by Jai Smith from GameTools
Yoshi's Wooly World is a creative take on the classic side scroller that we've all grown to know & love. This title was released in 2015, 20 years after the hit classic Yoshi's Island & brought with it a whole new feel graphically along with more dynamic & challenging gameplay. So if you're looking to get back to classic gaming but can't get your hands on the traditional systems, Yoshis' Wooly World is an excellent choice for those who want to experience some nostalgia & challenge their brain with various puzzles & obstacles. Available on Nintendo 3DS & the Wii U.
---
This product was recommended by Jai Smith from GameTools
Yoshi's Crafted World is the latest Yoshi title released by Nintendo for the Nintendo Switch. If you're a veteran gamer who has played every Yoshi title throughout the years, you need to get your hands on Yoshi's Crafted World to complete your conquest! This title contains everything you know & love about classic Nintendo sides scrollers but brings you into the modern gaming world with crisp, colorful HD graphics & smooth gameplay that you can expect on today's gaming systems. A must-have for Nintendo fans old & new.
---
This product was recommended by Steve Anderson from Junk-Yard-Near-Me
Hunt A Killer has transported more than 4 million games to murder mystery fans from one side of the planet to the other. They've taken the entirety of their skill and made a vivid examination that can be played at a time. A credible and vivid examination. You'll feel like you are settling an open homicide secret.
---
This product was recommended by Steve Anderson from Junk-Yard-Near-Me
Exciting and grant dominating learning games. Kids collaborate with real handheld pieces and an iPad or Fire Tablet, bringing a youngster's pieces and activities to life (No WiFi essential for gameplay). Decisive reasoning, topography, history, worldwide milestones, neighbourhood societies , tuning in, perception and addressing secrets. Osmo sees and responds to each genuine move.
---
This product was recommended by Steve Anderson from Junk-Yard-Near-Me
Settle strange cases by talking to suspects, scanning papers and strolling the roads for hints. Whenever you have finished your examination, contrast your investigator abilities with the expert detective himself, Sherlock Holmes. Players cooperate with analysts to assemble signs and tackle secrets. The elements of this game settle on it an ideal decision for game night with loved ones.
---
This product was recommended by Steve Anderson from Junk-Yard-Near-Me
Clue Master Detective is the super-sized adaptation of Clue. More suspects, more rooms, more weapons. The perfect game for murder mystery parties. Be the master detective who solves the murder.
---
This product was recommended by David Murphy from DropGuys
Nothing beats a classic game like Clue. For me, it still reigns supreme for detective games and is a part favorite because almost everyone knows the rules. It can be played between friends, family or even strangers, and it can be the most intense game you will ever play! Clue is silly but serious and there are so many scenarios that it can be tough to get bored. It is a game of skill and you need to pay attention to all the little details throughout playing. You can also play with up to six players which is a bonus, and is great for people of all ages. This nostalgic game is the best detective game you can play, and it will always be relevant even though it is an older game. You do not need to reinvent the wheel with Clue, and you can cure boredom instantly.
---
This product was recommended by Mimi Paul from Starkflow
This game has a boardwalk setting. It gives a true-crime podcast vibe. Inside the box you'll find a number of documents and clues which help you get to the solution. Playing this game feels like an experience giving off escape room vibes, but without the time limit. You will have an exhilarating and gripping experience so I would definitely recommend this.
---
This product was recommended by Michael Rose from Union Law Firm
Because it's the original, and still the best murder mystery board game. Not only does it test your powers of deduction and crime-solving, but it also pits you against your fellow players in a race to see who can solve the mystery first.
---
This product was recommended by Anastasia Allmon from FRP Legal
I thought that I would end up really disliking this game series after I became an actual lawyer but I ended up enjoying them more. Something about the campy style and drama is so much fun and sometimes you genuinely have to solve some difficult clues and feel like a real detective/lawyer.
---
This post contains affiliate links. Affiliate disclosure: As an Amazon Associate, we may earn commissions from qualifying purchases from Amazon.com and other Amazon websites.