This article showcases our top picks for the
Best Deck Building Games
. We reached out to industry leaders and experts who have contributed the suggestions within this article (they have been credited for their contributions below). We are keen to hear your feedback on all of our content and our comment section is a moderated space to express your thoughts and feelings related (or not) to this article 
This list is in no particular order.
This product was recommended by Linda G Thompson from Notta.Ai
Some people think that Dominion is a game meant for beginners only, but I think that Dominion is pretty much the it factor when it comes to deck building games. It's easy, well known, and highly engaging. The digital version of this legendary game has been my addiction for years now. While Dominion may be the simplest of deck-building, its themes and gameplan provide for engaging twists and turns.
---
This product was recommended by Camila Henderson from FastPaydayLoans
Fort is a down-to-earth deckbuilding game which is all about trying to make friends with the neighbourhood-kids. The game's theme is perfectly encapsulated in Kyle Ferrin's whimsical artwork – depicting children doing classic childhood activities like soapbox racing or arts and crafts – and brings a real sense of joy to the experience. This theme also comes through in the gameplay, with players calling on their various friends to reach out to other kids, gradually growing their gang – or deck of cards – and enabling them to gain more resources. Players rarely have large decks in Fort. Instead, certain cards allow both the active player and the other players around the table to perform actions. Potential actions can include acquiring pizza or toys – which serve as the game's currency – as well as all important victory points. Players can also have the option to trash their cards in order to perform certain actions, making their decks even smaller. At the end of a player's turn, they'll be able to take a new card from the market or from another player, making the drafting phase of a player's turn a stressful experience for everyone else.Fort is such a special deckbuilding game because it doesn't overload players with complicated mechanics to stand out. Instead, it provides an engaging interactive experience between players.
---
This product was recommended by Sudhir Khatwani from The Money Mongers
There are deck-building games that are all about functionality, and there are others which inspire a lot of creativity. The Lost Ruins of Arnak falls into the second class. It awesomely combines creative gameplay with incredible problem solving. The game opens up as you move along. With more cards, one gets more assistants and more actions. My friends and I have had lots of fun with this game. It's been two months of almost addictive deckbuilding gameplay, and we're still hooked.
---
This product was recommended by Kristina Mishevska from Globosurf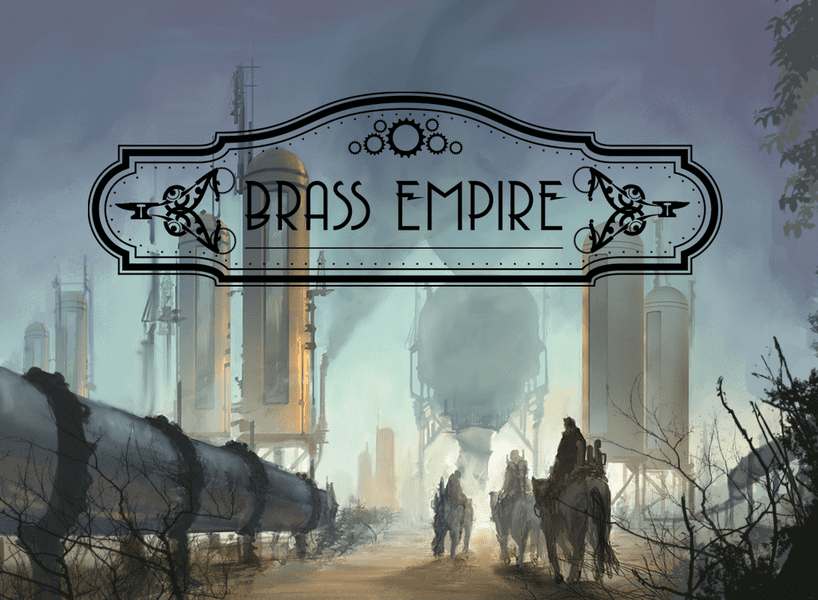 Anyone who enjoys deck building games should take a look at this one. It has two distinct marketplace decks: one for workers/employees and one for units and buildings. When played, units and buildings can stay in front of a player, and employees are only used on that turn. The goal is to gain Brass (VP), and you choose the starting amount in the bank, which could be as little as 50 pieces. The game then ends when a player obtains the last Brass.
---
This product was recommended by Kimberly Silva from FindPeopleFirst
It is a card game with loads of puzzles. In this game, the players take up the superhero roles, and they fight against the opponent using the cards. There are 214 cards with seven items in an oversized format. The players should follow the rules without fail while tackling the opponents wisely.
---
This product was recommended by Emilia Flores from UKBadCreditLoans
This is a GREAT deck builder! and Co-op too! sci-fi. I grabbed the Legacy version, played through it with 2 players and now I've got TONS more content for the normal game.
---
This product was recommended by Jason Cordes from CocoLoan
Renegade Game Studios Clank! A Deck Building Adventure! It is a very fun game, and it is designed for 2-4 players. Try to collect more treasure but be aware of the dragon. You can buy the game from amazon from this link.
---
This product was recommended by Jason Cordes from CocoLoan
Upper Deck Legendary: A Marvel Deck Building Game is another popular deck-building game. It is easy to learn, with fast-paced gameplay. The game consists of nearly 600 cards, a Full-color Game board & Color Rule Book with incredible original artwork of Marvel heroes and villains. You can buy it from the given amazon link.
---
This product was recommended by Becky Usanga from Techy10
Great Western Trail happens to be a much larger and denser engine-building game that has deck building as a key component. This is a dense one, the setup alone will make your head hurt but it is worth it. Once it starts to flow, the games are really fun. You are basically cowboys in the Old West who need to move cattle and find ranchers to join your team and whatnot. Deck Building is not the most important thing but because it is used in an interesting way and this game is fantastic (once learned), it just makes our list of the best deck building games.
---
This product was recommended by Leslie Radka from GreatPeopleSearch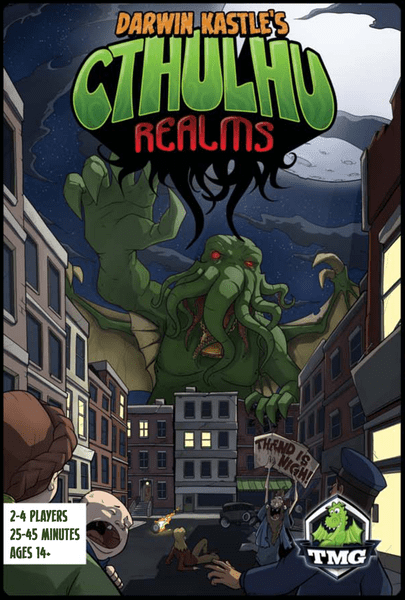 A small deck builder for 2 to 4 players, but it works well with just two. Most of the time, it can be played in less than a half-hour (once you get a handle on the symbols on the cards….) The same as Star Realms or Hero Realms.
---
This product was recommended by Velin Dragoev from Keen Fighter
Splendor is one of the pioneers in the deck building genre. In it, you're a group of Renaissance jewellers competing to be the best at your craft. The game itself is simple, yet hard to master. It's fast and endlessly replayable. And the fact that there are so many expansions for it is a testament to the game's popularity and staying power
---
This product was recommended by Phillip Villegas from Three Pedal Mafia
Griftlands is a roguelike in which you must fight and negotiate your way through a broken-down sci-fi environment. Every choice you make, whether it's the professions you take, the people you make, or the cards you collect, is significant. Death strikes quickly, yet each match has fresh challenges and methods to consider. Three distinct character campaigns to explore, each having its own set of specialty cards, skills, and maps. The story of each playable character takes place in a unique setting, with various factions and sites to discover and exploit.
---
This product was recommended by Bianca Trembly from The Best Calgary
In Blood Bowl: Team Manager, players are managing a team of football (not soccer) players competing on the grid iron. Each player gets to control a unique team based around the different races in the Blood Bowl universe. As players win matches, they will be able to recruit star athletes into their deck, in addition to staff and team upgrades. These new athletes are much improved over what players start out the game with, making players want to quickly earn these cards. Great artwork, quick game play and highly interactive, this one is a must own for any Blood Bowl Fan.
---
This product was recommended by Andreas Grant from Networks Hardware
Hero Realms can be a great intro for people who are afraid of getting into deck building games. The fantasy themed artwork makes it easy to lure people into playing it. Although this is an adaptation of Star Realms, I prefer the artwork of this game. It is quite small in size, takes about 10-20 minutes to teach and each round takes about 15-20 minutes. Even if you don't have any plan to buy separate character cards, the base game is good enough to be played by 2-4 players. The balance between luck and effective strategizing is what makes this one of the best deck building games.
---
This product was recommended by Cindy Corpis from SearchPeopleFree
The Dark Knight Metal extension is a standalone game. A new Dark Knight Metal expansion is unlikely to be published. However, you may mix and match any of the Cryptozoic DC Deckbuilding games. As a result, you may use the Dark Knight Metal rules with the original game as well as most of the complete or partial expansions. 2-5 players are required to play Dark Knight Metal. Ages 15 and above are permitted to participate. 45-60 minutes for play
---
This product was recommended by Kevin Nguyen from Kevin Nguyen Experiences
Star Realms is one of the easiest deck building games to introduce to beginners but has enough substances and expansions to satisfy more hardcore deck building enthusiasts. With a great sci-fi theme and easy setup, you'll be able to jump into the game no matter where you are.
---
This post contains affiliate links. Affiliate disclosure: As an Amazon Associate, we may earn commissions from qualifying purchases from Amazon.com and other Amazon websites.