This article showcases our top picks for the
Best 3rd Person Games
. We reached out to industry leaders and experts who have contributed the suggestions within this article (they have been credited for their contributions below). We are keen to hear your feedback on all of our content and our comment section is a moderated space to express your thoughts and feelings related (or not) to this article 
This list is in no particular order.
This product was recommended by Callum Marshall from GamerGuyde
If you are going for a 3rd person game, chances are you'll end up playing an action-RPG. So if that's the case, then there are few better series to jump into than The Last of Us. While this game was one of the more controversial titles ever released on PS4, it was also one of the most stunning games on the platform and a great way to end the life cycle of the PS4. TLOUII was a title that put you in the shoes of a supporting character from the first game, Ellie, as you must travel across the ruined US landscape to Seattle in search of vengeance for an event that happens early in the game (No spoilers here). The game is a visual marvel that pushes last-gen's hardware to the limit, offering gameplay that is a huge step up from the previous title in the series. Plus, while the narrative has pacing issues and never quite lives up to the impossible standards of its predecessor, it is still a phenomenal, dark and gritty storyline that is more real and gut-wrenching than anything seen within the medium before. It's a superb title and a quintessential PS4 exclusive, so do yourself a favor and get this one soon!
---
This product was recommended by Ellie Walters from FindPeopleFaster
This is the best third-person game playable on GameCube, Nintendo 64, Nintendo 3DS. Following the overwhelming success of the Legend of Zelda: Ocarina of Time, it would have been straightforward for Nintendo to account for playing it safe with the sequel and making Ocarina of Time 2 with nominal ingeniousness, knowing that this game would be a grand success for years to come. However, with Nintendo's credit, Majora's masks implemented a dark tone and 3-days cycle, putting a time constraint on the player.
---
This product was recommended by John Tian from Mobitrix
This is an audaciously expansive 3rd person game that plays phenomenally. It offers an exclusive way to experience Assassin's Creed through immersive 3rd-person gameplay. Most gamers will love it as it stands out from other Assassin's Creed games. The adventure game had a vital improvement in naval combat and received acclaim from most critics. In short, Assassin's Creed IV – Black Flag is a gorgeous game and among the most charming 3rd-person adventure games out there. It can be played on Xbox 360, Xbox One, PlayStation 3, PlayStation 4, Wii U, Nintendo Switch, and PC.
---
This product was recommended by Will Tigerton from LeanBack Player
Set in a futuristic world where humans live with androids, this game follows the lives of three android characters as they try to survive in Detroit. It features a series of events with dialogue choices that will steer the story in different directions. With all these possible outcomes from the dialogue choices, there are many different possible endings for this game. Hence, a player won't get cored in replaying the game as it gives different outcomes for every choices.
---
This product was recommended by Kathleen Ahmmed from USCarJunker
Widely considered to be one of the best video game sequels, RDR2 is a nothing short of an experience, as the game's developers Rockstar Games, delivers more to the original's story than anyone could have expected. It is undoubtedly a tale for the ages, in terms of its narrative and gameplay, as players are provided with a massive open world to explore, people to interact with and even beliefs to fight for, or against. This paired with a main storyline that has players unraveling a masterful web of lies and deceit in the old West, justifiably puts in on the list of not just one of the best third-person shooters of all time, but also one of the best games in history.
---
This product was recommended by Olivia Tan from CocoFax
Metal Gear Solid 3: Snake Eater was developed by Konami and was first released exclusively on the PlayStation 2, before having a surprise Nintendo 3DS release nearly a decade later. Along with the change in setting, Snake Eater implemented a multitude of new features to the series, including close-quarters combat and a stamina gauge. The PlayStation 2 version of Metal Gear Solid 3: Snake Eater scored 91 on Metacritic and won a wide range of awards, including Best Action Game from IGN.
---
This product was recommended by Olivia Tan from CocoFax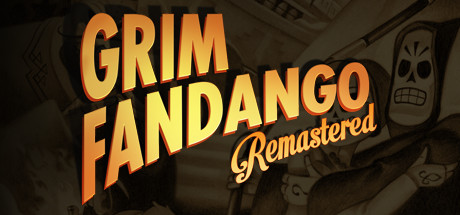 Grim Fandango is a graphic adventure game that was developed by LucasArts. The game was a significant release in the graphic adventure genre, both for being widely considered to be the genre's best ever game and for marking the genre's fall from prominence. Despite the game's quality , Grim Fandango sold poorly as point and click gameplay was seen as outdated in 1998. Still, the game is great to play today, as it implements everything that made LucasArts' adventure games so special in the 90s.
---
This product was recommended by Rousseau Vestal from Find The Aisle
The Witcher's world is aesthetically nuanced and lifelike, a true to life fantasy, thanks to the REDengine 3, which was built particularly for next-generation technology. The behaviour of the residents of the settlements and the monsters of the wilds is influenced by dynamic weather systems and day/night cycles. This large open world is influenced by the player unlike any other before, with storyline options in both the main and subplots.
---
This product was recommended by Velin Dragoev from Keen Fighter
This is an awesome 3rd Person action-adventure, featuring our favorite team of misfits – the Guardians of the Galaxy! You play as Star Lord in a series of awesome adventures – the kind only this ragtag team can solve. Everything in this game is top-notch – the graphics are gorgeous, and the story is amazing. You'll never get tired of the dynamics between the different crewmembers. And the combat system is immensely fun! Overall, a really solid experience that is well worth the time and money!
---
This product was recommended by Phillip Villegas from Three Pedal Mafia
You play as the one-armed wolf in Sekiro: Shadows Die Twice, a disgraced and deformed warrior saved from the edge of death. You're tasked with protecting a young lord who is a descendent of an ancient bloodline, and you're up against a slew of nasty foes, including the Ashina clan. When the young lord is kidnapped, nothing, not even death, can stop you from embarking on a treacherous adventure to reclaim your dignity. Come face to face with larger-than-life opponents in a dark and twisted world as you explore late 1500s Sengoku Japan, a violent age of relentless life and death battle. In a gory encounter, unleash a devastating arsenal of prosthetic tools and formidable ninja abilities while blending stealth, vertical traversal, and visceral head-to-head fighting.
---
This product was recommended by Steven Walker from Spylix
You can hunt alone or deliver suppressive fire in co-op and move on the enemy jointly. Hand-drawn animations and hand-painted 16-bit pixel art visuals From rogue punks to organized hockey hooligans, you'll be on the lookout. Bonus material: 3 character button sets and an instruction booklet are included.
---
This product was recommended by Steven Walker from Spylix
NOW IS THE TIME TO BEGIN ONLINE NINJA BATTLES! The game is an online multiplayer game set in the Naruto universe. Take part in battles with your favorite characters. Discover a new type of gameplay and visual style set in spectacular 3D settings. Also, play cooperatively with your buddies to become the best Shinobi!
---
This product was recommended by Steven Walker from Spylix
Open-world, a cooperative multiplayer game based on Japanese mythology and folklore. Choose one of four classes: Samurai, Hunter, Ronin, or Assassin, and play with friends or online. Story missions for two players or wave-based survival missions for four players. Legends Mode may only be downloaded and played if you have access to the internet and PlayStation Plus.
---
This product was recommended by Chiara Gomiero from Handy Wine Guide
God of War is arguably one of the best 3rd person adventure games ever released, and if you have never played it you are missing a lot! It's one of the PS signature games but you can play it on PC too. The graphic, the story, and the playability are just impressive. A new version has been released set in the lands of Scandinavia. Have fun!
---
This product was recommended by Chiara Gomiero from Handy Wine Guide
Dragon Age: Origins is considered by many, and with reasons, one of the best third-person games around. It's extremely entertaining thanks to its great combat system, excellent storytelling, and well-designed characters. It's playable on Xbox, PS, and PC.
---
This product was recommended by Chiara Gomiero from Handy Wine Guide
It's almost impossible for me not to mention, one of the best Star Wars games of all time on this list, even if it was released in 2003. You'll be an amnesiac Jedi in search of his true purpose. What makes this game great is the richness of the content, characters, and overall experience. It's playable on Xbox, PC, iOS, Android, and Nintendo Switch.
---
This product was recommended by Ashley Amor from PeopleFindFast
Welcome to Neighborville, where all is well. Except that a crazy new coniferous conflict between brain-less and botanicals is brewing What are you gonna do – call the crops? Soil your plants? Prepare to kick some grass in a plant-on-zombie conflict that will take you to the outer edges of Neighborville and back again.
---
This product was recommended by Jason McIntosh from ggCircuit
Sequel to the highly successful game Horizon Zero Dawn; this time, Aloy's adventure brings her to the western part of the United States. World exploration has been improved in the level design and encourages climbing and grappling to higher places in the game. Aloy can also glide (descend) with the use of her Shieldwing. Horizon Forbidden West is recommended for gamers looking for a 3rd person action RPG with a good story, and it features great graphics that look great on both the PS4 and PS5.
---
This product was recommended by Jason McIntosh from ggCircuit
Elden Ring is the latest IP from FromSoftware, the developers of the Souls series, games that are known for their extreme difficulty. This AAA title is no exception, and players can expect the same punishing 3rd person gameplay as the Souls series and adds an open-world exploration mechanics. If you are a fan of Game of Thrones, you'll be glad to know that George R. R. Martin was involved in creating the game's lore and world. It is perfect for gamers looking for a challenge, mysterious lore, and replayability in their games.
---
This product was recommended by Jason McIntosh from ggCircuit
Despite being released in 2013, Grand Theft Auto V remains a highly popular 3rd person action and adventure title, and it shows no sign of slowing down. The statistics from ggCircuit's network show that this game is still being played a lot in esports venues in North America (ranking at top 16). Be sure to pick this game up if you haven't and immerse yourself in its great open-world environment, gameplay, story, and replayability. Then, once you're done with the single-player campaign, head on to Grand Theft Auto Online to continue wreaking havoc on San Andreas.
---
This product was recommended by Jason McIntosh from ggCircuit
Dead by Daylight is an asymmetrical multiplayer game that pits a monster/killer against four survivors (whose POV is in 3rd person). Think of it as your online hide and seek with a brutal twist. Despite being a game from 2016, the developers keep adding content that keeps the game fresh. This title is currently top 22 among gaming centers in North America. If you like horror movies and survival horror games, you may want to check this one out. You won't regret it!
---
This product was recommended by Natalie Maximets from OnlineDivorce
Until Dawn is a third-person survival horror game. This game is based on the theory of the butterfly effect, which describes how the little decisions you make can drastically influence the outcome. It tells the story of a group of friends who tried to make it out alive to survive the night across the mountain. It's an interactive game in which you'll have to make crucial decisions that will affect the fates of each and every character.
---
This product was recommended by Ryan Yount from LuckLuckGo
Hive is one board game with a difference as it comes without a playing board. Add pieces to the playing area to play the game, building momentum until it becomes a fight for the other players' queen bee. What makes this one of the best 3rd person games is its simple rules and in-depth challenges, which are sure to build your strategy skills. Ensure you have one eye on the Hive and the other on your opponent's reserve pieces to stand the chance of winning.
---
This product was recommended by Ryan Yount from LuckLuckGo
Jax Giant is a fun, challenging, and exciting card game played on a colorful, cushioned playing mat for easy viewing and team play. Players try to score the required number of five-card sequences before their opponents to win the game. What's remarkable about this game is that even with 104 playing cards and 50 crowns, it's easy to understand and win as you can block your opponents, remove their chips, or torpedo whoever is leading if they don't watch out for the Jacks.
---
This product was recommended by Jennifer Denehy from PeopleSearchFaster
It is a card game and best suits for gatherings and family occasions. You can play this game from 2-5 players. The game ends if you draw the exploding kitten card from the deck. When you choose the other cards you are reducing the risk of getting caught by drawing the loser card .
---
This post contains affiliate links. Affiliate disclosure: As an Amazon Associate, we may earn commissions from qualifying purchases from Amazon.com and other Amazon websites.