This article showcases our top picks for the
Best Mac Games
. We reached out to industry leaders and experts who have contributed the suggestions within this article (they have been credited for their contributions below). We are keen to hear your feedback on all of our content and our comment section is a moderated space to express your thoughts and feelings related (or not) to this article 
This list is in no particular order.
This product was recommended by Ivan Marusic from LeagueFeed
Arguably, Crusader Kings II sits near the top of the best strategy games ever created, but Crusader Kings III tops it in so many things. Everything about Crusader Kings III shouts grand and royal. When playing the game, one gets a real feal of strategy, and the implications of every small move you make as the crusader king. For all it takes, this game is about as dense as a game can get. There are so many things to be taken care of when playing it. Aside from selecting who to forge relationships with, your heirs, where you will be based, whether to spread your religion or not you'll also choose whether to push the war button or not. Is it interesting? Definitely yes. That's why I keep going back to play whenever I need to take a break from working on my Mac.
---
This product was recommended by Eddie Bye from Physio Flex Pro
Racing games are one of the best games I consider when it comes to Mac devices. As we all probably know, Mac devices always exceeds our expectations when it comes to quality. Same goes to the games available in their device. One of which is FlatOut 2. This is a very fun and challenging racing game similar to the ones we can experience in the arcade. You will have an option of 34 different types of cars to choose from which you can use for championship mode. Just like other racing games, there are different levels, locations, and of course difficulties. What makes it even more fun is it can be in multiplayer mode.
---
This product was recommended by Sherry Morgan from Petsolino
As someone who became a fan of Farmville when it came out on Facebook, farming games are very nostalgic and relaxing for me to play – which is why I was attracted to Stardew Valley when it was introduced to me. But there is more to Stardew Valley than just agriculture. Here you can raise animals, fish, mine, explore caves, fight monsters, and do a lot of other fun activities. With this game, I can just play at my own pace and you can play the game your own way. You can take your time in figuring out how to do things in there and there aren't punishments for not doing it the right way. The beautiful retro game design also brings me back to the old days and seeing it wonderfully done in Stardew Valley is a plus point for me.
---
This product was recommended by Dan Troha from Draftsim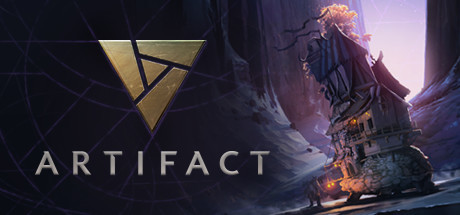 Artifact Foundry is an awesome special edition card game available for Mac users on Steam and designed by the brilliant card game designer Richard Garfield. The special edition is a ramped-up version of the original and highly complex game Artifact based on fan feedback. It has more promising gameplay, 100 additional cards, 20 new characters, and other new content. It is much more friendly for new players compared to the original game. Artifact Foundry is a great intro to the original game as well with its helpful tutorials and demos. The game has a Dota 2 setting, is engaging, and the graphics are quite fun. It's free to play and it's not a game that tries to push you to buy anything. You will need to unlock cards as you play and you don't need to buy any packs. I prefer that you are now not limited in Artifact Foundry on your hand size or by how much mana or how many battle units you can deploy at a time.
---
This product was recommended by Jonathan Tian from Mobitrix
This is the best Mac game with system requirements of OS X v10.11.6, 3.2GHz Intel Core i5 processor, and discrete graphics card with 2GB VRAM. In this game, you play as Mad Max Rockatansky. He discovers his car, the Interceptor, has been stolen by the warlord Scarbrous Scrotus and his band of Warboys. Much of the game is concentrated on producing the Mad Max films' car chases and action scenes. So, you will be in the driving seat most of the time, crashing into your enemies and firing harpoons.
---
This product was recommended by Ryan Yount from LuckLuckGo
This masterpiece allows players to build an empire from scratch that should withstand the test of time. Civilization VI: Rise and Fall is packed with new strategies, challenges, and choices that elevate its thrilling experience. The game's primary goal is to establish the loyalty of people worldwide or lose their cities to your rivals. Additionally, the game comes with a new governing system to customize and specialize their towns and cities.
---
This product was recommended by Ryan Yount from LuckLuckGo
If you are a lover of alien invasion-based movies, then Quake 4 will rock your boat. The game is set when Earth struggles in a desperate war to survive against an unstoppable foreign enemy. To win against this enemy, a player will have to sacrifice themselves to win against the Strogg race. As the protagonist, you will be sent to their home planet with Earth's mightiest warriors to fight them before they consume, recycle and annihilate our precious planet.
---
This product was recommended by Chris M. Walker from Superstar SEO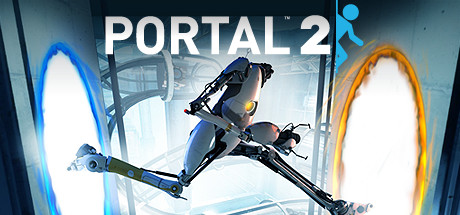 I say that this is one of the best games in Mac because it keeps the mind going, presenting challenge after challenge. For people with a busy schedule like me, getting to play something like this on a weekend is the best form of entertainment because it lets me have fun while still being able to sharpen my problem-solving skills. The puzzles you are going to solve here will really make you think, and so when you finally solve it, there is this euphoric feeling of satisfaction that can really make your day – making this game really worth your while.
---
This product was recommended by Olivia Tan from CocoFax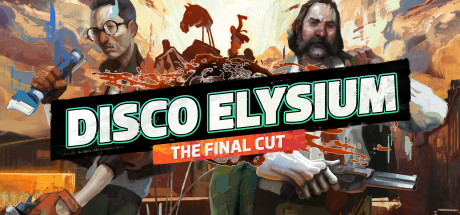 Disco Elysium isn't just one of the best PC games, it's one of the best games ever made. Thankfully, it's also available on MacOS. You play as an alcohol- and drug-addicted detective who wakes up in a trashed motel room with no memory of how he got there. The guy hanging from a tree in the back doesn't make the situation any easier, either. As you play the game, you'll forge your own path, investigating the murder how you see fit and define your identity in the process. You can approach each encounter in the way you want. Maybe you want to gun down the sarcastically condescending motel clerk, or sweet talk him into unlocking a door in the back. No matter how you choose to approach each situation, Disco Elysium will warp the game world around the decisions you've made, creating a unique and unforgettable experience for each playthrough.
---
This product was recommended by Tommy Mello from A1Garage
If you're looking for a game that's perfectly compatible with your Mac devices, this is one of them. This game is filled with rich battle contents and great storyline which you can't easily get bored of. You will have a lot of character options as well as customization. The overall gameplay will surely leave you an unforgettable gaming experience because of its visuals, challenges, and unending adventures.
---
This product was recommended by Kathleen Ahmmed from USCarJunker
Hades is an isometric action game that happened to win the 2021 GOTY award and for good reason. The roguelike title has players taking on the role of Zagreus, the "son" of Hades, who is stuck in the underworld and is looking for a way out. However, what makes this game different is that as you die and die again, you learn how to master new weapons and perfect your escape, and the game's frantic pace ensures that every single encounter remains engaging, no matter how many times you play against the same enemy. Plus, as you progress through the game, it also provides you with Boons from different Greek Gods and Goddesses, which helps you to keep getting wiser and stronger for future runs.
---
This product was recommended by Stephen Curry from CocoSign
Shadow of the Tomb Raider is by far one of the best games to come out in 2018. Not only is it mysterious and mysterious, but it features a very intelligent and witty protagonist. This game will make you feel like Indiana Jones on steroids. The game also includes a multiplayer mode that is very unique. The multiplayer mode helps to extend the life of the game and make it even more fun. You will have to travel through many different beautiful locations, collecting resources and skills that are required for your survival .
---
This product was recommended by Steven Walker from Spylix
Life is odd in any situation, but especially so when you're a teen with superpowers, as you are here. Life is Strange captures the ups and downs of adolescence better than Firewatch did. It also teaches the Butterfly Effect. As Life is Strange shows, having the power to go back and correct past wrongs does not necessarily result in a happy conclusion. It can worsen situations. But fear not, you believers in humanity: It is also conceivable for things to work out well. Dare you risk it all for a second chance? If you're anything like me, you'll be startled by your answer.
---
This product was recommended by Steven Walker from Spylix
Cynical Europeans' attempt to get Americans interested in Europe's favorite activity. It's soccer…in a cage! That is, in essence, Rocket League. But it's worth it. What makes the game so addictive? Are frantic encounters giving winners thrills and losers chances for redemption? Is it the bright automobiles, from Mario-themed roadsters to the Batmobile? To better hit a ball into a distant goal, your car must fly through the air and up walls. I'm not sure. Come with me as I play a few dozen more rounds.
---
This product was recommended by Steven Walker from Spylix
Lara Croft isn't as well-known as Mario, but she's close. Previously, she lacked personality. This was rectified in Tomb Raider by showing us Lara's fragile and human origin story and how she evolves from a lowly scholar into the strong-willed combatant, we know today. Another successful reboot in gaming history, with stunning landscapes and survival game components (without the struggle). While Rise of the Tomb Raider features improved gameplay and tombs to explore, it lacks the original's emotional highs and character development.
---
This product was recommended by David Adler from The Travel Secret
There is no better Mac game than Minecraft. The popularity of Minecraft has been undeniable ever since even the basic version was released in 2009. You're given complete control over an enormous, randomized map when you start the game with only a pair of hands. Despite its simplicity, Minecraft will have you building towering skyscrapers and labyrinth-style mine shafts in no time. The game's pixelated, 8-bit graphics may turn some people off, but the gameplay will satisfy any gamer.
---
This product was recommended by Shiv Gupta from Incrementors
Fortnite: Battle Royale is now the most popular game on the globe, and with good reason. The free-to-play shooter combines suspenseful last-man-standing shootouts with the main game's construction principles, resulting in something simple to learn yet extremely difficult to master. It manages to scratch a different itch than competitors like PlayerUnknown's Battlegrounds, with speedier combat, and you can easily sink hours into it in a single sitting.
---
This post contains affiliate links. Affiliate disclosure: As an Amazon Associate, we may earn commissions from qualifying purchases from Amazon.com and other Amazon websites.