This article showcases our top picks for the
Best Hunting Games
. We reached out to industry leaders and experts who have contributed the suggestions within this article (they have been credited for their contributions below). We are keen to hear your feedback on all of our content and our comment section is a moderated space to express your thoughts and feelings related (or not) to this article 
This list is in no particular order.
This product was recommended by Kathleen Ahmmed from USCarJunker
Since 2004, the Monster Hunter franchise has been a smash hit with gamers worldwide, but their latest entry into the series, Monster Hunter: World is probably the best one yet. It is a game set in a world with incredibly designed maps that are teeming with huge beasts, and with that comes the core gameplay cycle of a hunting game, as players go through the entire experience of discovering their prey, pursuing them, and finally nailing that satisfying kill. It is the perfect game proposition for hunting game lovers who are looking to branch out from the typical basic mechanics and mix things up with some engrossing RPG components as well as an excellent multiplayer to enjoy with up to three friends.
---
This product was recommended by Patrick Sinclair from All Home Robotics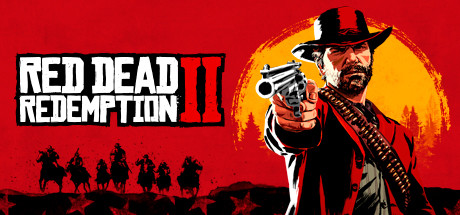 This may come as a bit of a surprise but to me it's actually Red Dead Redemption 2, which isn't actually primarily a hunting game to begin with, but the hunting system within it is so intricately designed that it actually feels better than full fledged hunting simulators. There are over a 100 different animals and birds to hunt, each with different qualities of hides and different methods to cleanly kill. The process of tracking the animal you're looking for, studying them from afar with binoculars to gauge their quality, preparing the right equipment to cleanly kill them, and then taking the shot has never gotten old for me to this day.
---
This product was recommended by Jonathan Tian from Mobitrix
This is the best hunting game to play on your PlayStation. Players help Nathan Drake come out of treasure-hunting retirement to save his brother and find Libertalia. You will explore its large maps, use vehicles to travel easily, and deploy stealth when needed. The game is immersive with great graphics and a storyline. Even better, you can even join friends online for competitive multiplayer action.
---
This product was recommended by Ryan Yount from LuckLuckGo
If you love hunting, then Cabela's Big Game Hunter is the perfect game for you, bringing out the best hunting landscapes to your PC. The game allows players to hunt alongside renowned pros such as Jim Shockey, Wade Middleton and Ralph & Vicki Cianciarulo. In this game, players will use the most original hunting ballistics coupled with excellent graphics to give you the most realistic experience. As the leading man, you will scout, track and mark your target animal using new and advanced methods.
---
This product was recommended by Sam Cohen from MyFreeOCR
The Hunter is a hunting simulation game where you hunt different animals for trophies and money. The challenge level is very high since you have to stalk the animals in their natural habitats and successfully use different weapons and tools to kill them.
---
This product was recommended by Olivia Tan from CocoFax
Big Buck Hunter is often found in arcades and is designed to be quick, simple, and replayable. Each hunt shows a picturesque landscape with an assortment of animals to kill using the game's gun peripheral, all of whom scatter as soon as they're aware of you. While it's not meant to be realistic, Big Buck Hunter captures the tense moment immediately before and after taking the shot. The game also has some charming silliness, particularly in its minigames. The most recent iteration, Big Buck Hunter Reloaded, has the best graphics yet and, of all things, a zombie mode and a port of the Terminator: Salvation arcade game.
---
This product was recommended by Harriet Chan from CocoFinder
This game is an excellent hunting game with awesome graphics. Use 65 weapons with 13 special attacking elements to hunt animals in different sizes and shapes. You can choose between the hunting regions, and the animals vary according to your selection procedure. It gives you a realistic hunting experience. If required, take the company of a mechanic dog during your hunting process.
---
This product was recommended by Beth Schubert from Own The Grill
The Reason – It's simple. Call of Duty is the most engrossing, involving, and exciting first-person shooter game that I've played, and Vanguard is the latest incarnation of a game that I was already obsessed with. The graphics and gameplay are incredible, and the story will grab you by the lapels and drag you into the heart of the action.
---
This product was recommended by Steven Walker from Spylix
Deer Hunter 5 is now a free-to-play title, and with PC gaming, fantastic graphics reduce the number of consumers who can play your game. However, the woods, shrubs, and textures are beautifully done and give a genuine hunting experience. Overall a must-try game.
---
This product was recommended by Steven Walker from Spylix
This is a fantastic game. Some are offended, but it's all in good fun. I'd advise you to loosen up. The graphics are okay, but the sound effects are awesome, and the weapons are pretty cool, too.
---
This product was recommended by Steven Walker from Spylix
Carnivores Ice Age will take you to the prehistoric era. It allures you with a lot of gorgeous visuals which look original. This game is good fun and has decent graphics. The game is very simple, but I like that. Unlike more modern hunting simulators, it doesn't have a boring revenge story or campaign mode,
---
This product was recommended by Steven Walker from Spylix
The game is enjoyable to play and brings you to various continents' locations. The visuals are fantastic, and the variety of vehicles makes for a fascinating gaming experience. Skill levels are tested. Overall, you'll like the game. Using lures, calls, and treestands add realism. Very fun, very entertaining, and very keeps-you-going-cause-you-wanna-see-what's-up-next.
---
This post contains affiliate links. Affiliate disclosure: As an Amazon Associate, we may earn commissions from qualifying purchases from Amazon.com and other Amazon websites.