This article showcases our top picks for the
Best Zombie Survival Games
. We reached out to industry leaders and experts who have contributed the suggestions within this article (they have been credited for their contributions below). We are keen to hear your feedback on all of our content and our comment section is a moderated space to express your thoughts and feelings related (or not) to this article 
This list is in no particular order.
This product was recommended by Gelen Revilla from Good Noise
Resident evil is the number one best zombie survival game. It is about ravenous and mutations that lie behind every corner of the game. It has terrifyingly realistic visuals and a great survival horror experience.
---
This product was recommended by Scott McKinney from Debt Bombshell
Zombie Army 4: Dead War is one of my favorite zombie survival games there is. In this game, a harrowing and exciting new campaign awaits you in 1940's Europe as you battle an armageddon of the undead. While you have defeated Zombie Hitler in previous titles and casted him straight to hell, the dead continue to rise once more in Zombie Army 4. This game also boasts atmospheric locations that will take you across Italy and beyond, in dark streets, corpse riddled canals, and even a zombie filled zoo! This is one of my favorite games to play with friends, and I highly recommend it to anyone looking to blast some zombie brains out.
---
This product was recommended by Alina Clark from CocoDoc
Overall World War Z is a very ambitious game. Very ambitious at being Left 4 Dead 3. That being said it is by far the best l4d clone that I've played so far on consoles. The "storyline" is exactly the same as l4d. 4 episodes, with 3 or so chapters in each episode. In each chapter, you are forced to get from point A to point B, by doing a task like setting defenses, finding keys, protecting things for a certain amount of time, then at the end of the last chapter just like in left 4 dead you have to hold out until rescue comes as waves attack. Graphics are top notch! Gore and zombies look absolutely incredible and seeing the zombie hordes charging at you and climbing up walls is absolutely terrifying. There's also a multiplayer mode as well. Overall, I am very impressed with this game. I was a big fan of l4d growing up and bought both on release date, and to me this is the perfect game for fans of it on the next generation.
---
This product was recommended by Sally Stevens from FastPeopleSearch
I have played every, and I mean every Resident Evil game in the series, including the spin-offs. The series has had so many ups and downs that more often than not, I often had to force myself to finish many of the Resident Evil games. Incredible graphics. Totally overhauled (obviously since it's re-creating a PS1 game) and it looks beautiful. The movement has been modernized. Gone are the tank controls of yesteryear, instead replaced with modern controls. Immersive story with new cutscenes and a more believable tale with less ham-fisted dialogue. Like playing the original all over again, but for the very first time.
---
This product was recommended by Ted Mosby from CamperAdvise
It is an open-world game that combines first-person shooters, survival horror, tower defense, and role-playing games in a unique way. It presents combat, crafting, looting, mining, exploration, and character growth in a way that has elicited enthusiastic responses from fans all over the world. Aside from that, huge, one-of-a-kind, and diverse environments allow you to play the game in any way you want while crafting and repairing weapons, clothes, armour, tools, vehicles, and more.There is a two-player split-screen mode, and additional online multiplayer modes and features will be revealed in the near future. Take over a ruin or start from scratch. Create traps and defensive positions in your fortress to help you survive the undead – the world is completely destructible and moldable.
---
This product was recommended by Olivia Tan from CocoFax
"This is how you died," Project Zomboid tells you as you walk gingerly into the overrun American countryside for the first time. This is not going to end well. But you can drag out the inevitable for some time – eking out an isometric existence through the shrewd scavenging, food sourcing, and first aid skills you will have honed well from the best survival games. The entire map is open and guidance is minimal – only good preparation and a tab open to the Zomboid wiki can save you. Once you have established a domestic base, the game becomes a matter of tense smash and grabs, weighing up potential loot against the chance of zombie encounters. Long-term survival means rebuilding rural America – constructing and maintaining farms and adopting a defensive playstyle. Where most zombie games are about hitting the dead with something weighty before moving onto heavier artillery, Zomboid is about avoidance, careful management, and slow-burn strategy.
---
This product was recommended by Shiv Gupta from Incrementors
Are you up for a genuine challenge? Sekiro: Shadows Die Twice is the newest deadly action RPG from Dark Souls creator From Software, requiring you to meticulously cut your way through a mythical rendition of 16th-century Japan filled with terrible foes out to murder you. Sekiro deviates from the Dark Souls paradigm by allowing you to grapple-hook from ledge to ledge and swap between postures to catch your opponent off guard.
---
This product was recommended by Michelle O'Donnell from Brit Adventures Travel Blog
I think this is the best zombie survival game because it doesn't only include zombies (they're the first level of enermy to face) but there are other forms of enemy to battle too in varying difficulties. I also like the option to play co-op with the 4 characters rather than just 2 like many other games and how the expert difficulty actually needs 4 great players in order to beat the game.
---
This product was recommended by Joe Flanagan from 90s Fashion World
In this amazing zombie survival game you have to fight your way through a dangerous world infested with zombies with the help of your friends! It is a 4-player co-op story campaign with one single goal: work together and survive as the missions and challenges get tougher by the minute. As a huge fan of zombiepocalypse games, this is an adrenalin ridden game that will provide hours of entertainment for you and your friends! No adventure is the same thanks to the different char and weapons options.
---
This product was recommended by Harriet Chan from CocoFinder
The game is to survive using weapons and vehicles. Use the stealth mode to hide in the bushes. The foremost goal of this game is to find food, drink and protect yourself from radiation and diseases. The survivors are the winners in this game.
---
This product was recommended by Eden Cheng from PeopleFinderFree
Dying Light is a zombie game that combines resource management, crafting, and parkour as you take on the role of an undercover agent stuck in a quarantined area. The game forces you to start scavenging for materials to survive, and in the daylight, you can avoid zombies using those crafted gadgets that allow you to practice parkour. However, the game becomes significantly more difficult at night, as the zombies are able to run and become a major threat to your survival. And it is in those moments that the game promotes a huge amount of tense close-quarter combat that makes it out to be one of the best and most intricate open-world zombie games.
---
This product was recommended by Brian Kelso from BSK DATA and ELECTRICAL PTY LTD
For fanatics of the first State of Decay or the individuals who need a pleasant centre game with companions, State of Decay 2 can be a flat out ton of fun. With permadeath that can truly hit you where it damages and heaps of zombies on-screen on the double, State of Decay 2 is doing something contrary to rotting over the long haul, however ideally the third game nails everything from the off.?
---
This product was recommended by Steven Walker from Spylix
This is undoubtedly the best zombie game ever, with its plot situated in the post-human USA. The Game not only has mushroom-brained, hungry-for-human zombies but is filled with savage rebel groups and gun-hauling survivalists.. And if this wasn't enough, they have given you a repressive government that reminds you of your national government too. The creators also give you a female version of Chandler to keep you hooked on the Game.
---
This product was recommended by Steven Walker from Spylix
If you start playing this Game, the powerful horror of Crimson Head won't ever leave your mind. This Game keeps you on your toes the entire time. The resident evil Remaster is a modernized version of the Game Cube. This was the best survival horror zombie game you'll ever come across.
---
This product was recommended by Jeremy Walker from Goblin Crafted
All Flesh Must Be Eaten is the zombie RPG. First released in 2004, AFMBE has grown into its current popularity in large part because it offers so many options for a zombie campaign. For instance, Characters in AFMBE can be either ordinary Norms, Inspired clergy (or other spiritualists), or hardened Survivors (ie. action movie heroes). Similarly the setting can either be traditional (eg. modern times or a post-apocalyptic world), or it can be a far more fantastic option, such as a World War II campaign with Nazi zombies! AFMBE even offers a choice of rules systems: the game uses the Univision rules by default, but it can also be played with D20 Modern rules, or the rules from the Deadlands RPG. In short, if you're looking for a zombie RPG that can handle any sort of zombie campaign you might want, you really need to take a taste of All Flesh Must Be Eaten.
---
This product was recommended by Richard Lubicky from RealPeopleSearch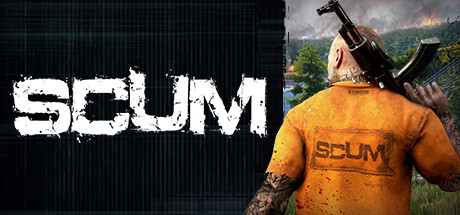 SCUM is made for hardcore survival game lovers and it will force you to think strategically. For example, a Balanced diet is essential to run faster and heavier weights will make you drown while crossing the water. Released back in 2018 by game pirates, the gaming producers are still adding new content and graphics to the design. Anyone who loves admiring human metabolism, fitness would love this Zombie survival game.
---
This post contains affiliate links. Affiliate disclosure: As an Amazon Associate, we may earn commissions from qualifying purchases from Amazon.com and other Amazon websites.