This article showcases our top picks for the
Best 1 Player Board Games
. We reached out to industry leaders and experts who have contributed the suggestions within this article (they have been credited for their contributions below). We are keen to hear your feedback on all of our content and our comment section is a moderated space to express your thoughts and feelings related (or not) to this article 
This list is in no particular order.
This product was recommended by Joelle Engolia from Chronicle Books
Score a hole-in-one with this dice version of the popular game Crazy Golf from Ridley's! Perfect for solo gamers, families, and crazy golf lovers, this tabletop golf game is fun for everyone as they build a range of crazy courses and roll the dice to play through them. It's the perfect addition to parties and family game nights. This dice golf game set makes an inspired gift for any avid golfer or game lover. With 5 player tokens, 3 dice, 40 cards, and 1 scorecard and pencil, you have everything you need to get the fun started! This mini indoor golf game is suitable for 1-5 players, ages 6 and up. Average gameplay is 20 minutes.
---
This product was recommended by Ahmed Mir from Sip Coffee House
If you're like me and love anything that has to do with Cthuluhian lore and craziness, then Arkham Horror: The Card Game is perfect for you! In this game, you'll find yourself fighting to keep your sanity as you battle ancient gods and extra-dimensional horrors to keep them from escaping their own dimensions.
---
This product was recommended by Robert Banks from MrStocks
There are many good board games but this one can be included among the ones in the top list. The game itself is brilliant and interactive compared to some that are static specially when played in solo. It really makes you engage more in the game while playing it. It's recommended to be played with other players but still a very entertaining game even when played solo. Also, practicing solo gives advantage when it's time to play with your family or friends.
---
This product was recommended by Will Henry from Bike Smarts
This is the best 1 player board game because you can tailor your experience to be as challenging, difficult, and diverse as you want. Mage Knight highlights a diversity of options not found in other games that often simplifies the experience for players unfamiliar with more detailed games. All details were carefully selected to meet professional board gamer standards for replayability, whether it's solo play against AI opponents, head-to-head challenges vs friends or live tournaments on site at conventions. In an ever growing landscape of games to choose from, Mage Knight stands out as offering a truly unique hobby gaming experience.
---
This product was recommended by Olivia Tan from CocoFax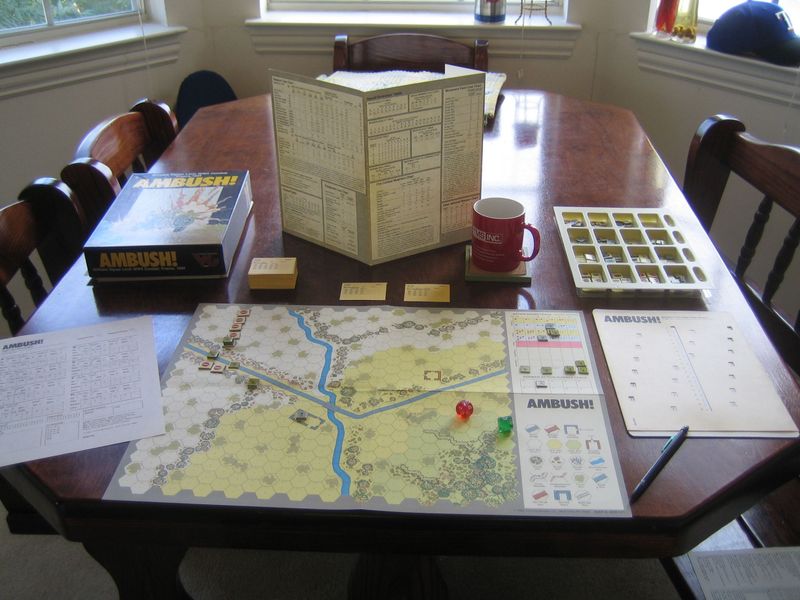 Ambush is a solitaire game of combat, adventure, and being a hero in World War II France. You are in control of an American army with a variety of missions against an ever-changing, hidden German foe in front of you. This is a great 1 player board game because it is you versus the game and the game is a great foe. There are many tactical options and each one is as satisfying as the next. Games will run a long but invigorating 2 hours.
---
This product was recommended by Olivia Tan from CocoFax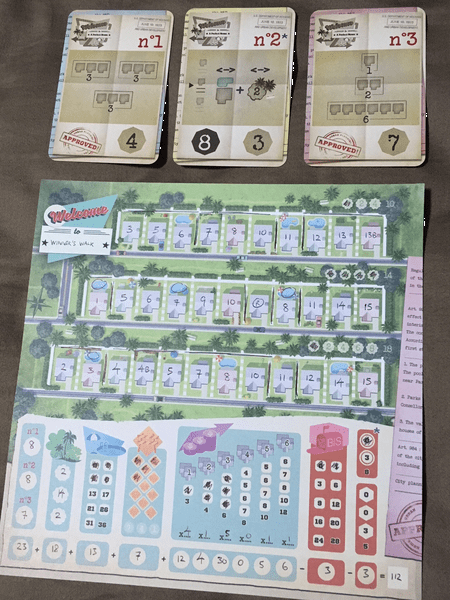 Welcome To is a roll-n-write board game for 1 – 100 people. There is a little player interaction so generally, the number of people in the game does not matter. What you are left with is a pretty amazing solitaire game. In Welcome To, you are running a small town in 1950s Americana suburbia. You get a scoresheet with three rows of houses and different things to mark off like pools, parks and fences. Cards are flipped with house numbers and actions and it is up to you how to best improve things.
---
This product was recommended by Daniela Sawyer from FindPeopleFast
So, this is an exciting game you can play when you find yourself alone and bored. You will have to find out hidden old stuff under the desert ground with certain clues you get in between the game by collecting the cards. You can also play this in twos or a team.
---
This product was recommended by Daniela Sawyer from FindPeopleFast
It is an interesting adventure game. so you dive deep and explore and experience the mystery. Collect points by then. Cards are there as a clue for you to solve. It makes your mind fresh by being active. All you want to do is dive, dive….
---
This product was recommended by Jeremy Walker from Goblin Crafted
The original Gloomhaven was an incredibly popular board game: it offered Dungeons and Dragons-style adventures, where players could take on the role of warriors and wizards battling fantasy monsters … only, instead of being a role-playing game, Gloomhaven instead used a board game format. This meant that no one had to be a Dungeon Master, and in fact the game could even be played completely alone. Despite its popularity however, Gloomhaven's cost (of $120) prevented many from trying the game. Gloomhaven: Jaws of the Lion solves this problem by providing a much cheaper ($32) version. This new introductory version still includes all the rules and pieces needed to play Gloomhaven; it simply offers less monsters/treasure/adventures than the original game. Both the original game and Jaws of the Lion have an average Amazon rating of five stars (with over 3,000 reviews each), Meanwhile, on BoardGameGeek.com, Jaws of the Lion is ranked #5 out of all board games on the site! Moreover, the original game is the top ranked game (#1) on the entire site! With ratings like that, it's safe to say that any fan of fantasy will have a blast exploring the incredible world of Gloomhaven, whether on their own, with friends, or as a mix.
---
This product was recommended by Ian H from PlumbingLab
The solo variant was introduced in 2015 and is really good because it doesn't add tons of new rules and can be played pretty similarly with multiple players as well. It is fun and challenging without getting overwhelming or too time-consuming.
---
This product was recommended by Joe Flanagan from 90s Fashion World
An amazing game that tells you a complete story and you can play on your or share in the fun with friends! The great thing about it is that if you decide to play on your own you don't require input from anyone else. The story is thrilling, each character adds their own flavor to the story and the replayability changing up the number of players and the characters is great.
---
This post contains affiliate links. Affiliate disclosure: As an Amazon Associate, we may earn commissions from qualifying purchases from Amazon.com and other Amazon websites.