If you are looking to upgrade your printer then you have come to the right place! These printers have all been recommended in 2020 and so should be a reliable addition to your home office. Take a look below to find out more.
This product was recommended by Ali Rizvi from Dream Superhero
Save up to 70 Percent on ink with HP Instant Ink and never run out of ink; ordered by your printer, delivered to your door, 2 months trial included
---
This product was recommended by Mikkel Andreassen from Dixa
This all-in-one office printer gives you incredible value compared to other printers in its class, as it prints in colour as well. It's one of the best cost-efficient business printers you can get, operating at less than 1 cent per page when printing in black and white. The massive 500-sheet capacity makes it ideal for small and medium-sized businesses that need a powerful and no-frills printer with wireless networking capability. The printer gives you an all-in-one printing solution for your home business, with an office printer/copier. scanner combo that can handle all your day-to-day office needs.
---
This product was recommended by Adrienne from Hubbard Family Travels
I personally use Canon MX492 and it has been nothing but terrific! It's basically an all-in-one printer, copier, scanner, and fax. You can connect to your WiFi network to print wirelessly from your computer, tablet, or phone as well as hooking it up with your computer.
---
This product was recommended by Chloe Mitchell from Tao Digital Marketing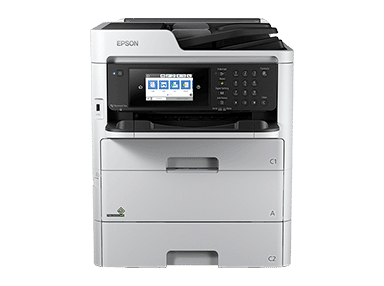 The Epson C579R is, in our opinion, is one of the best inkjet MFP's. It's a fantastic machine for smaller print volumes, making it ideal for a busy home office, directors office or a business who doesn't have much printing requirements. As a 4-in-one (print, scan, copy, fax) it offers all the features of a typically larger machine in a compact manner. It isn't the cheapest machine but if you're looking for performance, speed and reliability then this is one to be recommended.
---
This product was recommended by Melanie Musson from TheTruthAboutInsurance
This printer will likely meet every requirement on a home office printer checklist. It has wireless capabilities, it can serve as a fax machine and scanner, and it can print high-quality documents quickly. The touch screen is intuitive so you can easily customize your print project. It has a 250-page capacity which is adequate for most home office use.
---
This product was recommended by Patricia Johnson from Pedal Lovers
Personally, I have always been a fan of HP products and I have the office jet 9015 printer and I'm very satisfied with it and I recommend it for anyone who is looking to buy a printer. You can connect it to your QuickBooks, google drive or HP smart app and just use it remotely to print, copy, scan or monitor your ink level.
---
This product was recommended by Noman Asghar from Fan Jackets
This is the all in one solution for home and office work. It can print, scan and copy and will save your a lot of time. Laser printer with wireless technology, you can print from your mobile phone, and other devices easily. It can print up to 40 page per minute and you can put up to 250 pages in tray.
---
This post contains affiliate links. Affiliate disclosure: As an Amazon Associate, we may earn commissions from qualifying purchases from Amazon.com and other Amazon websites.