If you are looking for a reliable shredder to add to your home office then these shredders are your best options. These shredders all come highly recommended in 2020, and you can read the reviews below to find the best option for your Office.
This product was recommended by Sara Skirboll from RetailMeNot's Shopping and Trends Expert
The Powershred 99Ms Micro-Cut Shredder is essential for securely shredding tax documents, plastic credit cards and other confidential materials. This child and pet safe shredder features SafeSense Technology that stops shredding when hands touch the paper opening. Perfect for medium sized offices with a 9 gallon pull-out bin!
---
This product was recommended by Ali Rizvi from Dream Superhero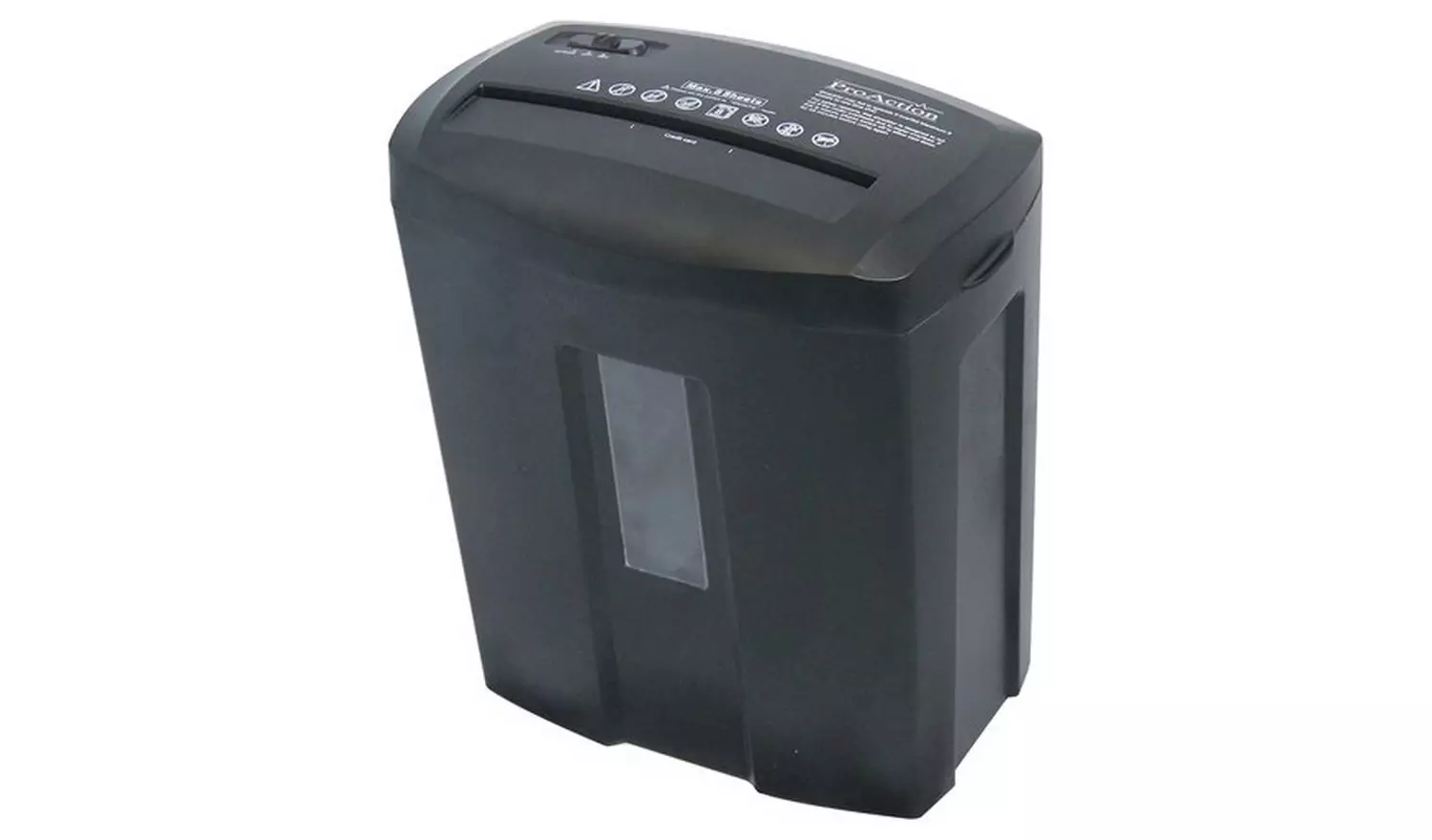 If you're looking for a speedy shredder that handles up to 8 sheets of A4 at once, look no further than this 15-liter ProAction shredder.
---
This product was recommended by Tom Wills from TAW Consulting
The Powershred 6C is a compact yet powerful shredder which is ideal for a small home office, as it can fit under a desk.
---
This product was recommended by Mikkel Andreassen from Dixa
Few home office shredders match the performance of the Bonsai paper shredder without cluttering your workspace. The Bonsai home office shredder is a small, compact and powerful shredder that can continuously shred for 60 minutes at a time without overheating. It can gobble up to 12 A4 sheets, including staples in one go, shredding everything to tiny pieces with its P-4 high-security shredding mechanism. Overall, the Bonsai shredder makes a great addition to any home office environment, without taking up too much space.
---
This product was recommended by Yasir Shamim from PureVPN
It can handle 12 pages per pass, which is way above the normal grade that most shredders can handle. The AmazonBasics shredder can handle a speed of 6 feet per minute, being exceptionally fast i can only say good things about this machinery. It shreds paper into tiny pieces 5/32 by 15/32 inches, so that all the information associated with the paper is unreadable. Able to function for 8 consecutive minutes, the AmazonBasics shredder can handle almost 48 feet of paper and I don't think it's possible to own so much paper that requires shredding. Alongside the paper shredding, you can also utilize it to take care of CDs and credit cards. The AmazonBasics 12-Sheet High Security Shredder heightens protection from identity theft with its micro-cut type shredding, this security level 4 rated shredding machine works great at disposing of highly confidential, top-secret information files. But even with its cutting-edge prowess, this model works with very low noise levels. Showcasing a compact design, this AmazonBasics Shredder can easily be introduced into any home office set-up. For ease and convenience, the pull-out basket with a bin capacity of 6.7 gallon has caster wheels. In case the sheets or other materials being cut are stuck, these jams can be cleared with manual reverse. This model also comes with overload protection. Buying an AmazonBasics shredder comes with a 1-Year Limited Warranty.
---
This product was recommended by Elliot Reimers from Rave Reviews
This shredder has a 'micro-cut' feature that allows documents to be shredded into oblivion – 1000's of tiny pieces that would be impossible to put back together. This one does the trick. I also appreciate having separate slots for credit cards, CDs/DVDs, and up to 8 sheets at a time. My favorite feature is the pull-out bin for emptying. This makes it so easy, compared to other models that have you lifting the shredder mechanism off of the bin to access the shredded material.
---
This product was recommended by Melanie Musson from FindNewCarInsurance
This shredder is just the right size for home office use. It'll fit under your desk or in a corner and even though it is small it's still able to handle ten pages at a time. Your security won't be compromised thanks to this shredder's cross-cut shredding. The clear window allows you to see when the bin is full so you can empty it.
---
This product was recommended by Sean Nguyen from Internet Advisor
I love this one because it's actually small enough to keep in my office. I used to have a massive one that took up so much room. This is compact and efficient, and shreds papers into teeny tiny bits. I'm comfortable that I won't have important information leaked.
---
This product was recommended by Yaniv Masjedi from Nextiva
This 14-sheet capable shredder can shred documents into 5mmx40mm tiny pieces for up to 30 minutes each shredding session. The machine also has a built-in jam protection system that automatically reverses to resume shredding operations without the need for human intervention.
---
This post contains affiliate links. Affiliate disclosure: As an Amazon Associate, we may earn commissions from qualifying purchases from Amazon.com and other Amazon websites.