Your dad is sure to appreciate any of the gifts that we suggest below. There is something for everyone – for a sleepy dad, for a techy dad, for a cooking dad, or for a gardening dad. Whatever is his jam, you'll find something perfect here!
It detects snoring, encourages the user to change sleep position and open their airways.
It monitors your sleep, analyzes sleep cycles, tracks heart rate, and detects snoring.
This sound machine can help muffle disturbing sound from your environment.
It produces fan-based natural white noise.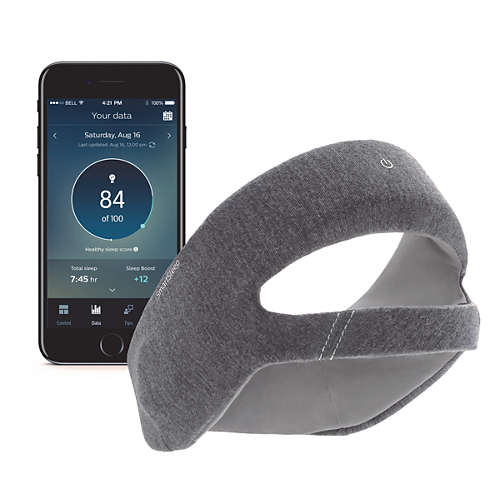 It enhances your sleep quality with the help of quiet audio tones.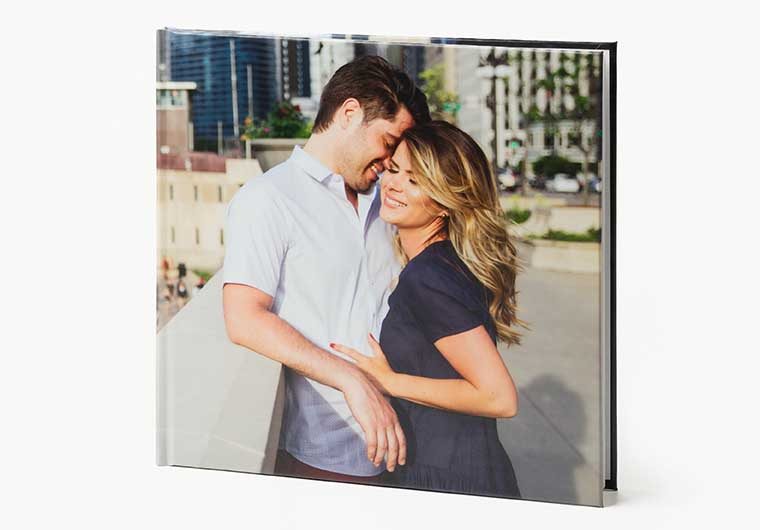 Make Dad a custom Photo Book filled with his favorite memories throughout the years! Featuring archival quality pages, hand-stitched binding, and premium hardcovers, our heirloom Photo Books are designed to delight and constructed to last.
A very funny, yet very instructional book about fly fishing by professional fishing instructor Adam Dailey-McIlrath
Bring your wedge, and competitive edge, to the backyard, beach, tailgate, office or outing with Chippo. Lovingly described by its creators as the glorious lovechild of cornhole and golf, it is the perfect mix of competition and fun that will resonate with avid golfers and beginners alike.
Named Best New Product at the PGA Merchandise Show, the Chippo Starter Pack includes two target boards, heavy duty chipping mats and six high-density foam practice balls from almostGolf.
At éclipse we are all about sun protection, traveling light and thermal regulation (keeping cool). Eclipse exclusively uses Cocona/37.5® a premium high tech fabric, which keeps your body at the ideal core temperature of 37.5 centigrade.
Men are twice as likely to die from Melanoma as women are. Men do not protect themselves from the sun enough. Show Dad you care with a practical, innovative and stylish gift he will use often and think of you each time he wears it. éclipse sun sleeves have been work great for golfing, gardening, fishing and driving.
First the BINK by BDI is a light, easy-to-use and versatile mobile media table, great for computers and iPads or as a side table for the living room. It comes in four colors (salt, pepper, mineral, cayenne), and it only weighs 25 lbs so it is easy to transport or move to where you need it.
Best of all, it can even go outside by the pool, since it is UVA/UVB coated (great for retirement time). It is designed to easily slide under a chair or sofa, so it can come right up to you for computer work, or can slide away as a side table.
This is a state-of-the-art, home owners' choice smart power socket plug being offered by IES Smart Home. It operates seamlessly via WiFi connection and comes handy in various standards that suit US, UK, EU and AU appliances.
The key takeaway is, these appliances can be turn on and off easily with a mobile app. Ultimately, I can't think of any other better option for a Retired Dad's gift than a smart gadget for his daily needs – be it at home or vacation. Sonoff S26 WiFi Smart Power Socket Plug works well with Amazon Alexa and Google Home too!
Take your grilling skills to the next level with the help from this Grill Master's Culinary kit! The ideal gift for the gourmand in your life, this set features a tasty sampling of products sure to make your next backyard grill-out or camping trip a big hit. Perfect for the grilling novice that wants to ramp-up his cooking skills. The kit includes grilling spices like Rosemary Garlic and Mediterranean Citrus, along with Garlic Infused Oil, Truffle Butter, and t-shirt
Scientifically substantiated to see results quickly, Vivio Life Sciences new supplement features BioCell® Collagen a clinically tested ingredient matrix of hydrolyzed collagen type II, chondroitin sulfate, and hyaluronic acid, plus MSM to create the highest quality skin care and joint health supplement on the market! Great for joint comfort and mobility, and reducing fine lines and wrinkles.
FlightScope's consumer friendly launch monitor allows everyday golfers to track their data such as carry distance, club head speed, ball speed, etc. and can be used indoors or outdoors to help improve your game.
Enviro-Log Firestarters are made from 100 percent recycled eco-friendly wax and offer an alternative to kindling, petroleum-based starter blocks, lighter fluids and ethanol-based gels. Each firestarter provides up to 20 minutes of burn time with tall and consistent flames that can even light firewood that has been dampened with light snow or rain.
Burned to completion, each firestarter is 100 percent consumed and leaves no mess to clean up. Ideal for back packing, hiking, camping, fishing or tailgating, and emergency preparedness, Enviro-Log Firestarters provide a safe, clean and environmentally friendly way to start a fire anywhere.
They come in boxes of 8 and 24 starts and can be purchased at select retail locations, including Ace Hardware, Lowe's, Rite Aid, and many regional grocery and hardware retailers.
BDI's new Corridor Bar that is perfect for the retired dad who still loves to entertain his friends & family…. or just for a quiet night in alone! It truly is the perfect cocktail of style style and function, and provides easy access to everything a stocked bar needs.
Contributors to this article
This post contains affiliate links. Affiliate disclosure: As an Amazon Associate, we may earn commissions from qualifying purchases from Amazon.com and other Amazon websites.