Bibliophiles are a special kind of people, not only do they love loading their brains with knowledge, but they also enjoy immersing themselves in the dramatic stories written between the pages.
There's a lot of gifts one can give to such people. Wanna know which are the best of them? (Spoiler: A book is one of them ?)
This product was recommended by Judith Belmont
Embrace Your Greatness is a newly released self -help book by New Harbinger to nurture the most important releationship you will ever have – the one with yourself! Overcome self-doubt, think positively, manage stress, bounce back from adversity and feel your best. This book will help you love yourself to love your life!
This product was recommended by Hope Bolinger from Hope Bolinger, Literary Agent and YA Author
The Nessie bookmark is perfect for the reader who is a fan of all things fantasy, from United Kingdom lore, or just wants it to look like the famous monster has taken residence amidst a sea of pages in a hardback book.
This product was recommended by Susan Hart from Mommy High Five
What could a book lover enjoy more than cozying up in bed with a gripping novel lit by an LED Clip Reading light?
This product was recommended by Chad Ettelbrick from scribedelivery
SCRIBEdelivery is the perfect gift for anyone wanting to write more. It's a curated monthly collections of notebooks, journals, and writing supplies to help you get your thoughts on paper.
This product was recommended by Judith Belmont from Belmont Wellness
This card deck has 55 simple yet powerful self-help strategies to manage stress and anxiety. Each card will offer a short Tip, followed by a Tool, or short activity to put that Tip into practice.
This product was recommended by J Brian Pfeiffer from Design A Tea
Curled up next to a fire or at your next book club get together a hot cup of tea just makes life better. A custom designed tea blend with a personalized label (maybe a themed label for that book club…) makes for a one of a kind gift for any occasion.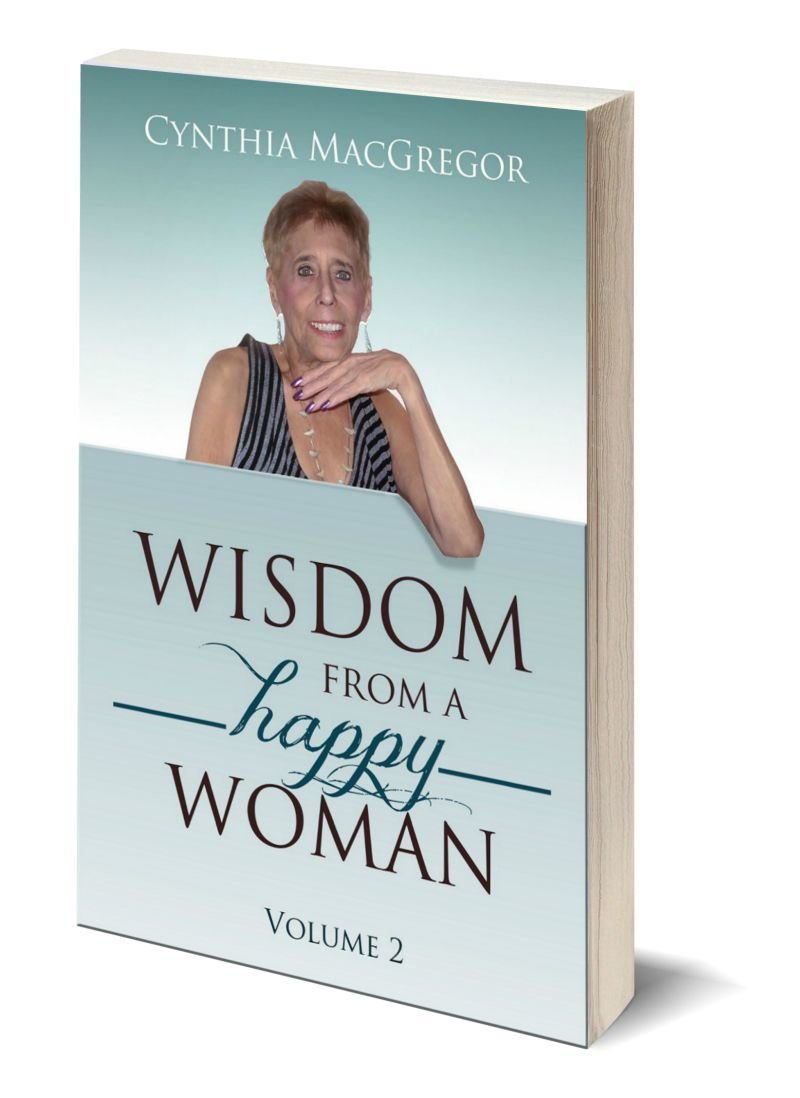 This product was recommended by Cynthia MacGregor from Crimson Cloak Publishing's website
In this follow-on to the popular WISDOM FROM A HAPPY WOMAN,, Book 1, the author offers by turns encouragement, a friendly shoulder, or a kick in the seat of the pants as she dispenses advice, common sense, inspiring thoughts, and more, in brief essays that will help you deal with life.
This product was recommended by Mark Adams, Hog Island Press from Hog Island Press
The Great American Novel: Places from the pages of America's finest literary works" chronologically celebrates 42 of the most important works of fiction inspired by life in the United States.
This product was recommended by White Lion Publishing from The Quarto Group
Inspired Traveller's Guides: Literary Places takes you on an enlightening journey through the key locations of literature's best and brightest authors, movements and moments – brought to life through comprehensively researched text and stunning hand-drawn artwork. Travel to the sun-scorched plains of Don Quixote's La Mancha, roam the wild Yorkshire moors with Cathy and Heathcliff or view Central Park through the eyes of J.D. Salinger's antihero.
This product was recommended by Frances Lincoln from The Quarto Group
Book Towns takes readers on a richly illustrated tour of these captivating, dedicated havens of literature, outlining the origins and development of each community, and offering practical travel advice. Explore bustling book markets in Calcutta and Buenos Aires, and pop-up shops in old churches, ferry waiting rooms and stables. A stylish and original guide, it is the perfect gift for both book lovers and travel enthusiasts.
This product was recommended by Voyageur Press from The Quarto Group
Feed your inner bibliophile with this volume on unearthed rare and antiquarian books. In Rare Books Uncovered, expert on rare and antiquarian books Rebecca Rego Barry recounts the stories of remarkable discoveries from the world of book collecting.
This product was recommended by Leigh Ann Newman from Nan's Daily Dose of Life
Blue Spider Books is an affordable subscription service that offers one time and monthly re-occurring options for the book lover on your list. The packages include a gently used book in a genre of your choosing, a delicious loose-leaf tea with tea bags that are pleasingly packaged and usually comes with a book mark or other inspirational message.
This product was recommended by Kelly Salonica Staikopoulos from Kukla's Kouzina
The perfect gift for foodie book lovers, Kukla's Kouzina, Spreads & Dips features easy tips and do-aheads that can turn the average cook into a pro-chef of Mediterranean appetizers. This new book and our first release, Meze, launch a series that my sister and I have developed based on never before published, centuries-old recipes passed down in our family for generations. This is Greek-girl recipe power!
This product was recommended by jennifer edmondson from Laughing Frog Studio
This Fork Bookmark is a bookmark that is upcycled from a vintage silverplate serving fork and hand stamped with a phrase or quote about reading. A great fun gift idea for all book lovers, but especially eco-conscious book lovers!
This product was recommended by Eric G. from Happypop
Quote "Good friends, good books and a sleepy conscience: this is the ideal life." – Mark Twain. Any better way to celebrate your reading habits than wearing read-theme socks?
This product was recommended by Caleb Backe from Maple Holistics
This pillow is great for when you want to read your favorite book in bed. It can be used at a 30 or 60 degree angle depending on your comfort. You can also use it as pillow while you sleep or put it under your knees. However you decide to use this pillow, you'll love how much more comfortable it makes reading.
This product was recommended by Chasta Piatakovas from Chasta Renee Coaching LLC
Magnetic page markers have an arrow on one side that helps you remember which sentence and the other side has a colorful and decorative picture or affirmation.
This post contains affiliate links. Affiliate disclosure: As an Amazon Associate, we may earn commissions from qualifying purchases from Amazon.com and other Amazon websites.