Trying to lose a few pounds? Maybe even a little more than just a few. If, like many people out there, your goal is to finally achieve the acceptable weight you've envisioned for yourself, then you use every means at your disposal to do it.
That includes using a couple of useful gadgets that can come in handy to help out on your path towards less weight. By leveraging technology, you can actually have gadgets motivating you to lose weight and actually helping you just like a personal trainer would. See for yourself.
If you want to start tracking your activity, The Fitbit Flex is a great place to start. Wearing technology that tracks your activity has been shown to actually make people be more active. It's lightweight and tracks a lot! Your steps, distance, calories burned, and sleep schedule is now right on your wrist, or on your phone.
If you struggle with portion control, you'll want to buy this scale.. It works with your iPhone or iPad and evaluates the item of food in its calories and nutrients. Seeing how unhealthy something is will make you less likely to chow down on it.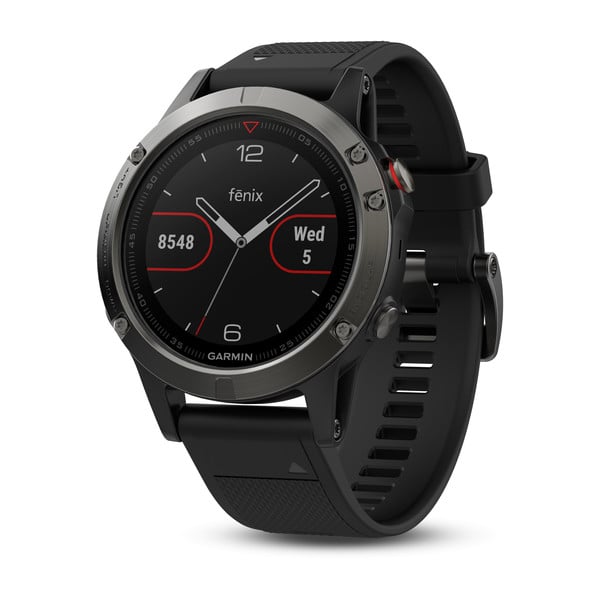 The Garmin Fenix 5 Watch is great because it's the most consistent when measuring your sleep quality. The metrics it uses to measure the quality include how long it takes you to get to sleep, body temperature, and heart rate variability which can indicate when and whether you're in a relaxed or stressed state. The Fenix 5 comes with a gaggle of other features for athletes like GPS, a library of activity profiles including swimming, golf, rowing, running, skiing, and paddle sports. For a complete look at everything you do on your weight loss journey, the Fenix 5 tracks it all.
The Oura Ring looks like a wedding band but incredibly measures your pulse, body temperature, and activity from the arteries and capillaries in your finger. For simple, sleek, and unassuming yet incredibly accurate bio-tracking, Oura Ring is the perfect fit.
So helpful to have in the cup holder of your car! When you're in the drive thru, this quick pocket guide helps you know what to order (without fighting over blogs, ads, or internet connection).
Portion control plates can remind you of your goals at every single meal. They help you see what portions you should be eating to lose weight, without counting calories, macros, or tracking your food.
RENPHO Bluetooth Weight Scale is one of the best products for weight loss. It is an accurate weight scale that you can connect with your smartphone, giving you a user experience that a normal weight scale can't give you. The scale can also calculate MNI and body fat percentage.
The Flex Bike Ultra has been sold on countless websites such as HSN and QVC.. This high-quality stationery bike is a cheaper alternative to big indoor cycling brands, but still provides an at-home workout for those looking to get into shape with little time to spare. The Flex bike will calculate your distance, calories, speed, pulse and more while riding along with a personal instructor on the Echelon Fit app.
Equipped with bands for an added arm workout, the Flex Bike provides a full body toning session whenever and wherever you want. If you are looking to lose weight and get in shape from the comfort of your own home, why not try the Flex bike and join a global community with riders just like you.
Yes, standing-while-working has become a way of life for many, ever since the Mayo Clinic declared that "sitting is the new smoking" and the popularity of the VersaDesk "Power Lift" is a prime example. However, the same company has now added a new element to such fitness: perfect for integrating fitness into your work place or any place you sit for long periods of time. Burn calories while you work, feel more healthy and alert.
The Seated Desk Cycle's slim and foldable design offers you the ability to quickly setup at your desk and effortlessly put aside when you want to sit or stand. While in use you are able to pedal quietly without disturbing others due to the quiet operation of this desk bike. You can also adjust the tension to increase and decrease the intensity of your workout depending on your need.
Contributors to this article
This post contains affiliate links. Affiliate disclosure: As an Amazon Associate, we may earn commissions from qualifying purchases from Amazon.com and other Amazon websites.