Okay. This is it. If you have two hundred dollars to spare lying around you have access to the highest tier of gadgets available on the market.
By putting 200 bucks into it, chances are you can get the gadget that can make your life a bit better. One of these gadgets will make a helpful partner to you for a long time.
With multi-task capabilities, the powerful and versatile portable docking solution provides a lag-free and intense PC-like gaming experience for mobile gamers via their Android phone. A single, highly-responsive USB-C cable connects an external display, keyboard and mouse while charging and accessing a speedy Ethernet network.
Offering an alternative solution for gamers who play on touch screens, ATEN's new USB-C Multiport Mini Dock was designed to provide extra expansion capabilities for today's mobile gamers. Wired connections reduce latency and secure responsiveness, while an Ethernet port allows for accessing a speedy wired network (instead of Wi-Fi or 4G/5G) for a better ping rate.
Moreover, gamers can use either the HDMI or VGA port that displays in FHD, allowing connection to large monitors or TV screens. The combined use of these devices provides more responsiveness and precision to create a better gaming experience.
StreamLabs® Smart Home Water Monitor —an easy-to-install device that allows homeowners to monitor their water usage in real time and receive updates via a smart device app. This high-tech device uses sound waves to establish accurate flow data and tracks it over time, alerting the user of any irregularities in water use. At $199 retail, it's a smart choice for homeowners wanting to save water, take control of water bills, and proactively monitor for potentially damaging leaks.
Floodie is a portable and reusable water leak detector that sends water alarms and calls you on your phone. Floodie should appear in the article because water damage is the most common home insurance claim in the USA and Floodie helps minimize that damage. Floodie has a unique design that allows for placement almost anywhere.
Standing desks offer tons of benefits such as improving your mood, increased productivity, and ending your neck & back pain! Get ready to get healthy! The FlexPro Hero offers you all of these benefits plus so fast to setup – it sits right on top of your existing desk! Why is it the "hero"? Because it's strong, super tall, and lifts with ease. Release the hero in you and start standing with the FlexPro Hero today! Plus, it has two large levels to fit all your other gadgets (monitors, laptop, and more!)
Work is a large part of your day! You need a space where you can spread out and be comfortable. The Stand Steady Keyboard Tray offers you extra space and unsurpassed comfort. Plus, it is so easy to install, simply clamp it on to your desk and you are ready to spread out!
The SimpleSENCE is a highly accurate, Wi-Fi based water leak and freeze detector. You can put it under a sink, near a hot water heater, any place that isn't immediately visible and where water could leak for a long time without being noticed. In the event of a leak or freeze, SimpleSENCE will send a text or email to your phone via the easily downloadable app. Great for a new house, where things often go wrong – like leaky pipes – until you work out all the bugs.
The TrioShine 3 In 1 Jewelry Cleaner and Sanitizer is the only jewelry cleaner on the market that offers Ultrasonic Bath, Steam Cleaning, and Ultra Violet Light Sanitization (all others offer only the first two). Not only does it get jewelry sparkling clean, the UV light has been proven to kill 99.9% of all germs and bacteria, so your jewelry is sanitized as well. What's more, it uses no caustic chemicals of any kind so it is very eco-friendly.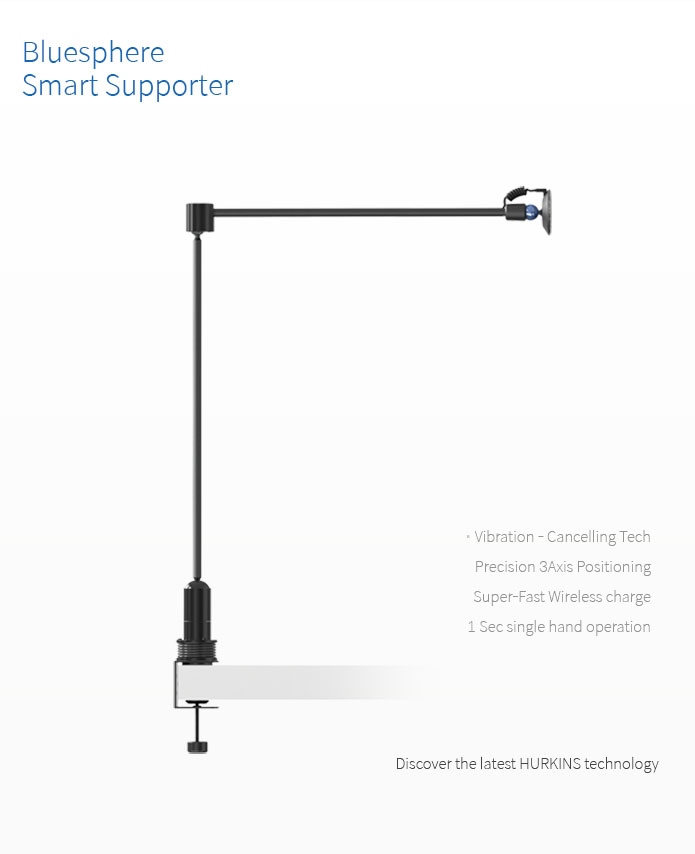 This high-tech gadget can change your entire bedroom situation. Bluesphere Smart Supporter is the first smartphone supporting system of its kind that provides everything you need without the hassle. No need for wires, and no need to deal with readjusting your arm to prevent it from falling asleep. With the versatile functionality and intelligent design it is perfect for any home interior.
Contributors to this article
This post contains affiliate links. Affiliate disclosure: As an Amazon Associate, we may earn commissions from qualifying purchases from Amazon.com and other Amazon websites.