The bedroom is sacred. Hands down and no question about it. If humans spend a third of their life asleep, then you would think that the place they sleep in must be pretty important to them, wouldn't it be?
For all the magic that happens on the inside of the bedroom there's no reason to not seek to enhance your experience in it, don't you think? Enter technology, which has been enhancing our bedroom for decades with the introduction of King-sized beds, light blocking curtains, sleeping masks, and such trinkets.
Here are the best modern gadgets for the bedroom.
This product was recommended by Tyler M.  from Belly Sleep
The Belly Sleeper Pillow is made specifically for stomach sleepers. It's unique design helps relieve back and neck strain often caused by using by poor alignment while sleeping on your stomach.
This product was recommended by Ryan Welch from PC Plug Life
The Echo allows you to dim or turn out the lights, lock the doors, change the channel on your TV, adjust the thermostat if you get too hot or cold, see who is at the front door, set an alarm for the morning, and even play calming music to help soothe you to sleep. The only thing it doesn't do is make your breakfast—yet. There is no better device for the bedroom!
This product was recommended by Tracey Wallace from Doris Sleep
Bedroom gadgets are great, but some bedroom items don't need to be high-tech. Your pillows are one of them. What is important, similar to technology, with pillows is what is inside of them. Do your small part to help by purchasing new pillows from brands that use recycled plastic bottle fill, helping to divert 14 plastic bottles from landfills in the US with every pound of fill. They are soft. They are cozy. They don't waste water in production nor put factory workers in hazardous conditions like many foam pillows.
This product was recommended by Amy Buckalter from Pulse
A total game changer for comfort in the bedroom; Pulse is the first and only touchless warming dispenser for personal lubricants and massage oil. Modern bliss!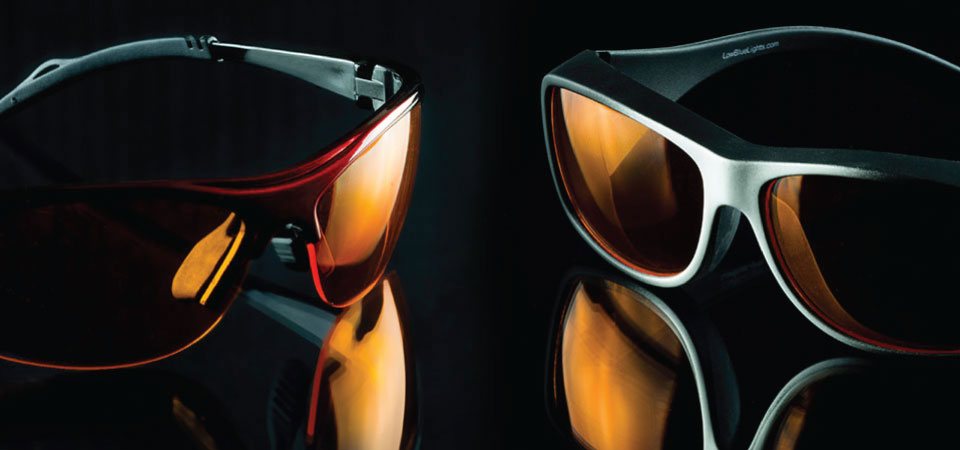 This product was recommended by Richard L. Hansler from Photonic Developments LLC
By providing lighting that is free of the blue rays (that stop the body from making melatonin) you will be able to safely move about your bedroom. You will also find you can sleep better by maximizing your melatonin. Brighter LowBlueLights are also available along with filters for electronic devices.
This product was recommended by Dan Rice from Talent Locker
After dozens of efforts to find an alarm clock that isn't so jarring, this helps you to wake up feeling like a normal human being no matter what time of year!
This product was recommended by Caleb Backe  from Maple Holistics
This gadget is a must for the couple who can't agree on the temperature for their bedroom. It sends a stream of air directly under your blanket and into your bed for powerful warming or cooling comfort. It's whatever you prefer. It's a great solution for sleepers who get hot flashes or have night sweats.
This product was recommended by Caleb Backe  from Maple Holistics
This alarm clock simulates the sun rising to help you slowly wake up. You can choose from five different wake-up sounds, or just let the light do all the work. It also comes with a 90-day money-back guarantee, so there's really nothing to lose.
This product was recommended by Kristie Arvin from Tech Candy Cases
Got things? This mega long cord charges all the things. Cord allows both charging (from device to wall charger) & data connection (from device to computer). At the super-long length of 6′, this cable will even reach hard-to-access outlets behind your bed & under that pesky hotel side table.
This product was recommended by Kristie Arvin from Tech Candy Cases
Finished with a laser-cut pattern, this felt valet tucks neatly into any mattress or bed frame & hangs perfectly. Boasting double-weight felt construction with reinforced stitching, the Bed Fellow™ will hold what you give it. 2 interior pockets keep smaller items contained, ending nighttime searching desperation.
This product was recommended by Kristie Arvin from Tech Candy Cases
Who's checking you out through your device's camera? Really not so sure? Take control of your security with this cute, lo-tech solution to a vexing, hi-tech problem.
This product was recommended by Martin Stein from Snooz
Lack of sleep has been proven to make it easier to get sick, put on weight, get diabetes and even lower your sex drive. Rated "Excellent" by PCMag, the Snooz natural white noise machine is controlled by an app so you can adjust the volume and set turn-off times from your bed. It's also the only one on the market with a nursery setting, ensuring that whichever of the 10 natural sound increments you choose (from purr to throaty roar), it won't be loud enough to harm young ears.
This post contains affiliate links. Affiliate disclosure: As an Amazon Associate, we may earn commissions from qualifying purchases from Amazon.com and other Amazon websites.