If you're like me you've backed and funded many kickstarter projects. Some have turned out to be terrible, some have been awesome. Well, we want to know your opinions on the hottest and most 'must have' projects going on right now.
Submit and vote for your favourites down below.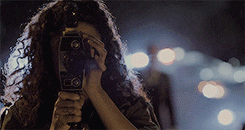 Submit a picture at the bottom of the list of the Kickstarter product, company logo or perhaps a picture from their look-book and write a short description of why you love this project.
This post contains affiliate links. Affiliate disclosure: As an Amazon Associate, we may earn commissions from qualifying purchases from Amazon.com and other Amazon websites.
Ashland City, TN--Filmmaker Valerie Whitcomb started a Kickstarter campaign which is currently running December 17 through January 13, 2018 in promotion of her feature film, The Blueberry Farmer. The campaign already raised a quarter of its goal in the first 3 days and will be joining the 24k+ successful film campaigns already on the most popular crowdfunding platform.
According to Whitcomb, the documentary is about how an amazing man named Bernie Ellis saved his farm, saved his own life, and continues to fight for social justice and the legalization of medical cannabis to this day.
"This film is also about changing hearts and minds and changing the law. It is time to overturn the prohibition of a plant,"  Whitcomb states definitively.  "It is time to recognize the benefits of medical cannabis plants that can help a lot of people. The most powerful way to influence people is by actions and by telling stories. It is my hope that by telling Bernie's story, it can add to this conversation and help bring change in our drug laws in this country."
In a story well worthy of telling, beginning in a former moonshine holler in the hills of Tennessee, Bernie Ellis is whose story it really is.  A man once called by the Nashville press, "Tennessee's favorite felon," he has endeared himself to hundreds of people in his community over the years that have come to know his story and love him, the thread that goes through the story, from beginning to end.
Bernie was bush hogging a pasture in 2002 when he noticed a helicopter circling above him. When it lowered to just over the treetops in a tight circle, he knew his life was about to change forever. Trace View farm was raided by the police that day and about 7 pounds of usable plants were confiscated as evidence.  For almost 15 years, Bernie had been growing medical cannabis.  Besides using it himself for his own ailments, including a degenerative spine and fibromyalgia, he was providing it for free to terminal AIDS and cancer patients that he knew or were referred to him. This fact is due to an interesting twist in The Blueberry Farmer story.
After admitting that the cannabis plants were his, Bernie went from earning over $100,000 per year in his field to living on food stamps unable to find work due to his arrest record.  But instead of giving up, he reinvented himself as an organic blueberry farmer. As you enjoy a meal at many of Nashville's fine dining establishments, Bernie's blueberries will probably be on the dessert menu.
At this time, the priority is with seeking funding on the Kickstarter website where more information may be found at www.theblueberryfarmer.com
This post was created with our nice and easy submission form. Create your post!