This article showcases our top picks for the
Best Plants For Graves
. We reached out to industry leaders and experts who have contributed the suggestions within this article (they have been credited for their contributions below). We are keen to hear your feedback on all of our content and our comment section is a moderated space to express your thoughts and feelings related (or not) to this article 
This list is in no particular order.
This product was recommended by Nick Edwards from Snowfinders
The pansy (Viola spp.), in particular for a woman's burial, represents the Victorian virtues of delicate attachment, concern, and compassion. The pansy has come to stand for humility and remembering in graveyard iconography. The pansy never makes an effort to get your attention; instead, it simply says, Think of me and keep me in your thoughts. In regions with moderate winters, these annuals produce multicoloured flowers from winter through April, or even longer. In the fall, plant nursery plants.
---
This product was recommended by Leonidas Sfyris from Need A Fixer
Marigolds (Tagetes spp.) represent mourning, surprisingly. After sunset, the bloom folds up and droops. If dead blooms are removed, long-lived annuals will bloom from early summer till frost. Since the Aztecs, a huge marigold has been associated with Mexico's Day of the Dead and other ceremonies. The flowers are planted by grieving families. Mexicans believe their loved ones are with them on this special day because the magnificent orange flowers guide the deceased's soul home.
---
This product was recommended by Matthew Appleton from Appleton Sweets
Lavender adds visual interest to a cemetery as well as a very pleasant scent thanks to its ease of cultivation, aesthetic appeal, and attractive colours. It brings back happy memories of shared experiences and Southern trips! Because lavender is a perennial Mediterranean plant, it needs sunlight to grow. Between April and September, it blooms.
---
This product was recommended by Hichael Wu from Growatt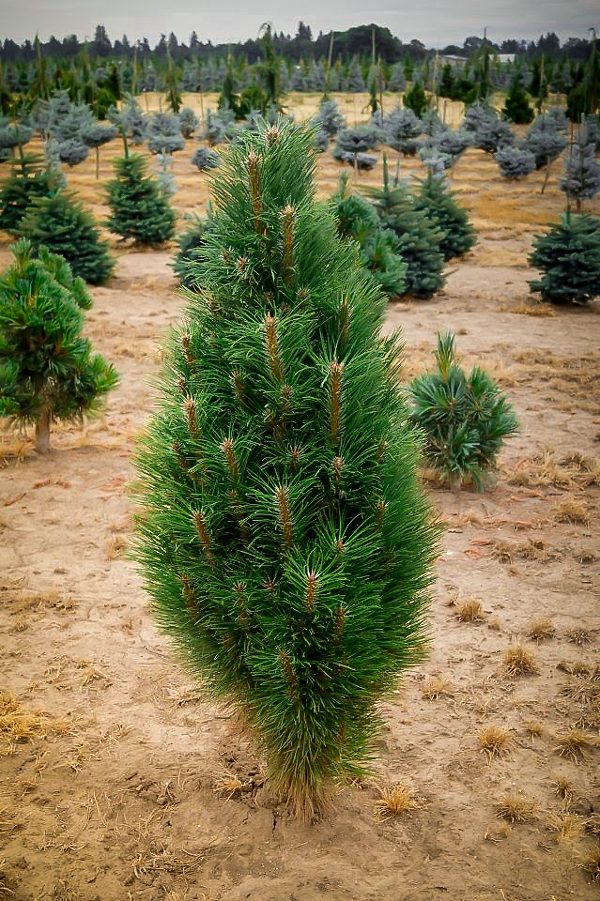 Pine trees are evergreen plants. As long as they are planted, it does not take too much time to take care of them. The survival rate is extremely high, and it can prevent soil erosion in the cemetery. The pine tree is vigorous and solemn in shape and is often used in cemeteries, symbolizing eternal greenery. It can also express people's nostalgia and admiration for the deceased. In addition, due to its vigorous vitality, its significance in Chinese Feng Shui means that the descendants of the deceased are becoming more and more powerful, so they will be stronger in career and health.
---
This product was recommended by Mark Joseph from Parental Queries
I used to plant lilies on my grandfather's grave every year. They are beautiful flowers that come in various colors and are very easy to care for. I usually prefer classic white lilies, but you can choose whatever color you think would be appropriate. These lilies are perfect for graves because they're easy to care for and will last a long time. They are a great choice if you want something that will look good for years. Moreover, lilies are known to symbolize life and rebirth, making them a fitting choice for a grave.
---
This product was recommended by Mark Joseph from Parental Queries
Carnations are another great choice for graves. They're very inexpensive, and they come in a wide variety of colors. I usually like to get a mix of colors so that the grave looks colorful and vibrant. Carnations are also known to symbolize love and affection, which makes them a perfect choice if you want to honor your loved one's memory. These are a classic choice for graves. You can choose any color you think would be appropriate. When you plant them, plant them so they will get plenty of sunlight. All you need to do is water them regularly, and they will thrive.
---
This product was recommended by Miguel Palma from JardinTienda
Fake Daisy Plant is an artificial plant that a beautiful mix of yellow, white and purple flowers. The plant is environmentally friendly and it does not contain any content that is harmful to your health. The vivid and realistic flowers colors and warms the graveyard as anyone would want for a grave of the person they loved.
---
This product was recommended by Jennie Miller from Midss
This is an annual flowering succulent that is very beautiful. It is easy to care for and hosts beautiful flowers all summer long, it will decorate the grave and make it look lively all year long. Since portulacas love it hot and dry, they don't need regular attendance and will thrive on their own with little to no water. You just need to water them after planting them and watch them go. They grow to 4 to inches..
---
This product was recommended by Trevor Lively from Blue Jay Irrigation
This is a small but very fast grower plant. The best part is that they stay evergreen all around the year. While the plant is small, it is quite tough and weather-resistant. Because of their small size, they can form an excellent carpet.
---
This product was recommended by James Watts from Own The Grill
When my mom passed not too long ago, I wanted to find a way to express my undying love and devotion to her, and as the tulip symbolizes lasting love and adoration, I began leaving them on her grave every time I visited her. It's a beautiful flower that perfectly encapsulates the way we felt, and feel about the people who left lifes ever changing party before their time.
---
This product was recommended by Jim Snediker from Stockmfgco
Sarcococca confusa, also commonly called Christmas box, is an evergreen shrub that gives a white blossom and belongs to the Buxacease family. It is a winter flowering green shrub herb and grows up to 1.5 meters. It is a non-toxic plant and the beautiful white flower has a mild sweet scent and dark green leaves. The plant grows well in dappled shade and water the plant twice a week, keeping the soil moist but well seeped. It is perfect to plant on shady corners and suits the woodland borders.
---
This product was recommended by Gretchen Boyd from Nyc House Cleaners
Christmas rose and the botanical name Helleborus niger belongs to the Ranunculaceae family. It is perfect to grow in the shaded borders; it is a perennial evergreen plant. Has a white flat-faced round beautiful blossom and is an attractive wildlife plant. This plant grows well in soil rich in acidity and the soil should be moist enough in partial shade. The plant grows up to 45 cm and the flowers are nectar rich which attracts bees a lot it can be toxic to people and pets if you consume it.
---
This product was recommended by Luke Lee from Palaleather
Zinnias are popular annual flowers that come in a wide range of colors. They're relatively easy to grow and make great-cut flowers. Dwarf zinnias are perfect for growing in small spaces, such as cemetery plots. With proper care, these pretty little plants will bloom all season long. When choosing a zinnia variety for your cemetery plot, look for one that is compact and well-suited to growing in containers. Some good choices include 'Thumbelina,' 'Profusion,' and 'Tom Thumb.' Plant the zinnias in early spring, after the last frost date in your area.
---
This product was recommended by Luke Lee from Palaleather
Geraniums are one of the most popular flowers for cemetery decoration. They are easy to grow and maintain, and they add a splash of color to any cemetery plot. Geraniums come in a variety of colors, so you can find the perfect shade to match your loved one's personality. If you're looking for a beautiful way to honor your loved one's memory, consider planting geraniums at their grave site. To care for your geranium plants, water them regularly and fertilize them every few weeks. Be sure to deadhead the spent blooms to encourage new growth. These beautiful flowers will bloom all summer long with proper care!
---
This product was recommended by Jen Stark from Happy DIY Home
If you're looking for a beautiful and easy plant to care for, look no further than the dipladenia. These plants are perfect for adding a splash of color to any grave site and require very little maintenance. Simply place them in a sunny spot and water them regularly, and they'll thrive. Dipladenia plants come in a variety of colors, so you're sure to find one that compliments your loved one's gravesite perfectly.
---
This post contains affiliate links. Affiliate disclosure: As an Amazon Associate, we may earn commissions from qualifying purchases from Amazon.com and other Amazon websites.