This article showcases our top picks for the Best Plants For Balcony. We reached out to industry leaders and experts who have contributed the suggestions within this article (they have been credited for their contributions below).
We are keen to hear your feedback on all of our content and our comment section is a moderated space to express your thoughts and feelings related (or not) to this article This list is in no particular order.
This product was recommended by Paul Dinham from Bee Life
If you're looking for a way to add some beauty and fragrance to your balcony space, consider growing lavender. This versatile plant makes a great addition to any Balcony space. If you're looking to attract bees to your balcony, there are a few plant species that are known to be particularly attractive to these pollinators. Some of the best bee-friendly plants for balconies include lavender. Plus rosemary, and thyme – both of which are also great for cooking! By planting a variety of bee-friendly plants, you'll not only be helping to support these important creatures, but you'll also have a beautiful and fragrant space to enjoy.
---
This product was recommended by Jen Stark from Happy DIY Home
Begonias thrive in partially shaded areas and will bloom continuously for years. Both the foliage and the flowers are exquisite. By providing large, beautifully green, and sharp leaves that round the blossoms, the leaves will increase the plant's overall texture and feel.
---
This product was recommended by Jen Stark from Happy DIY Home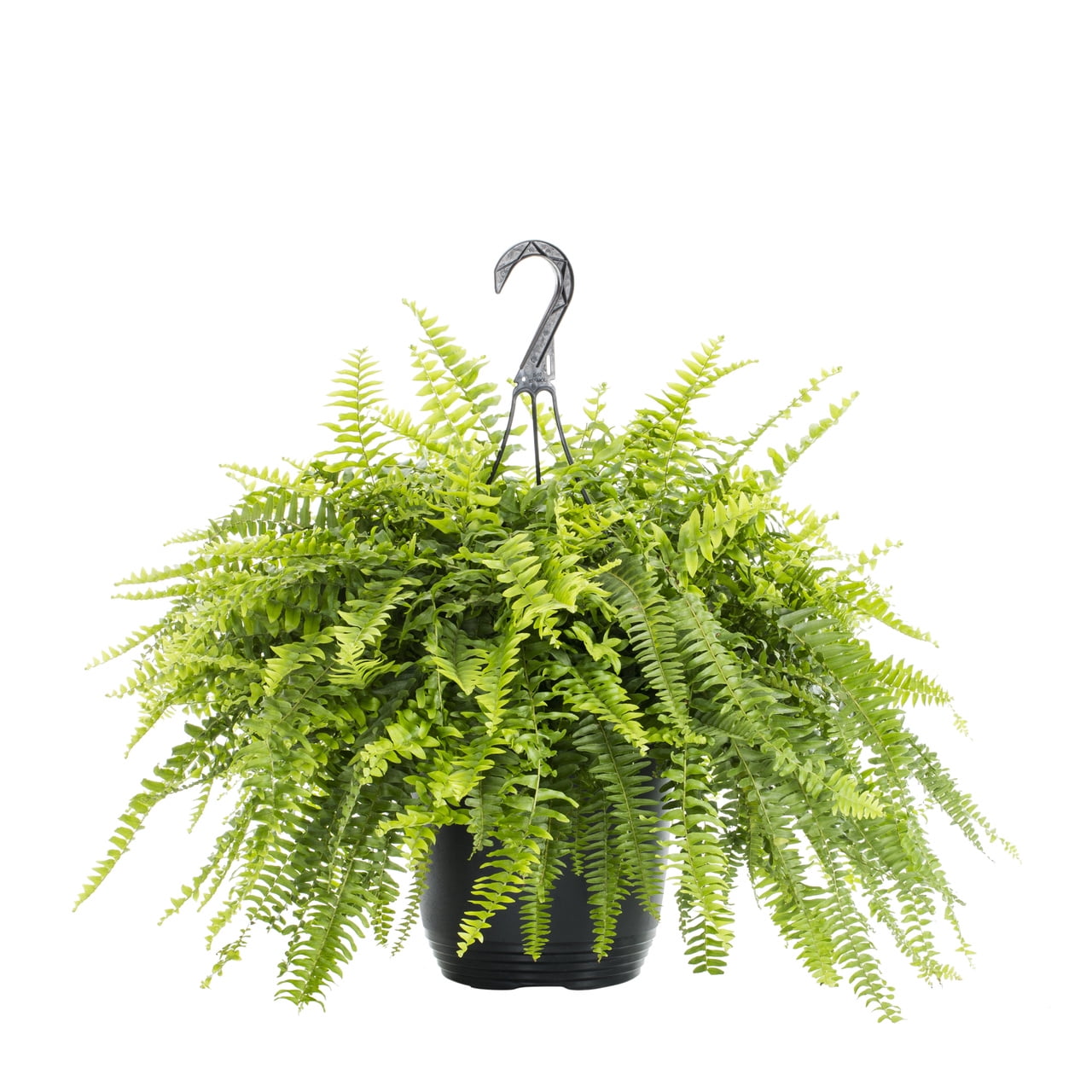 Ferns are a great option for balconies that get more shade. Ferns can grow well in hanging baskets or other containers and are extremely versatile. They may grow very big and expand to take up a lot of room as they age, so if you have a small balcony, you might want to skip this option.
---
This product was recommended by Jen Stark from Happy DIY Home
Hydrangeas produce a lovely spherical form. It's a fantastic option for those with very little available space, and it prefers lots of sunlight along with substantial and regular watering sessions. A few flower bunches can be cut off and dried to make lovely dinner centerpieces.
---
This product was recommended by Mattias Magnusson from Nordic Lavender
Cherry tomatoes are ideal for growing on a balcony and will have you snacking on bite-sized tomatoes all summer long. Choose a tomato growing kit to start your tomatoes from seed, or if you prefer, buy your plants ready to be placed on your balcony Cherry tomatoes are thirsty and do like full sun. For best harvest, grow in a 5-gallon container to help keep soil moisture even.
---
This product was recommended by Mattias Magnusson from Nordic Lavender
Chili plants do not need a lot of space and will add an exciting dimension to your cooking. Buy ready-to-plant chili plants or choose a seed starter kit to grow six varieties of hot and sweet peppers. Chilis are ideal for growing on a balcony but can also be raised on the kitchen windowsill or counter.
---
This product was recommended by Rachel Scott from National TASC LLC
Bromeliads are good plants to be grown in pots, hence, they are perfect as balcony plants. They don't have complex soil, water, and light requirements so they can be easily grown in pots. They also have long-lasting flowers so they will give a breath of fresh air in the room. They also thrive well in high humidity so any room is a good place for them to grow. They don't require much effort in caring for them and they easily thrive as long as watered regularly.
---
This product was recommended by Gennady Litvin from Moshes Law
A fast-growing climber will make your balcony a lovely shady place. Ever-green leaves of the ivy will give the feeling of rest in nature. A great advantage of the plant is its easy care. The ivy will decorate your balcony either by hanging, climbing the lattice, or as a Topiary. The plant is sure to make the balcony your favourite place.
---
This product was recommended by Camilla Henderson from FastdayLoans
Golden bamboo are good for balcony privacy especially when one is living on an apartment. They grow tall and thick together which offers a cover from prying neighbours. They can also be trimmed and keep growing, hence providing a hobby to the owner.
---
This product was recommended by Camilla Henderson from FastdayLoans
Fuschia are good for the balcony as they attract humming birds that add aesthetic value to the area. Their colourful blooms bring a rich outdoor colour and they do not require excessive winter protection from the elements. They also do not overgrow to crowd a balcony.
---
This product was recommended by Camilla Henderson from FastdayLoans
Lavender brings a rich colour purple to a balcony and has a sweet smell that helps keep away insects and pests from the balcony. They require low maintenance hence appropriate to any working family. They also attract pollinators such as humming birds and bees. It is also ideal for balconies due to ability to cope with a harsh sun and winds on balconies.
---
This product was recommended by Michael East from Griddle King
A decent herb garden is by far the best option when it comes to choosing plants for your balcony. They are easily accessible, smell amazing and provide you with fresh herbs to cook with. Some of these herbs will even flower, giving you a stunning pop of color on your balcony. You will also find that the majority of herbs are very easy to maintain and therefore you will find yourself with plenty of supply.
---
This product was recommended by Tommy Mello from A1 Garage Door Service
My personal favorite outdoor plants are chrysanthemums. These plants are beautiful, to say the least. They can add a sense of color to your patio. Within 16 weeks of you planting the seeds, you will be able to see the beautiful flowers of this plant come to life. Along with this, they are also said to symbolize positivity and bring good luck to the household. These are the perfect outdoor plants because they absolutely thrive in the sunlight and when the weather conditions are hotter, like say for instance, in the summers. In terms of water and soil, a pH of 6.5, and well-drained soil should do the trick.
---
This product was recommended by Kevin Huang from Ambient Home
Phenomenal Lavender is very hardy and is wind- and drought-tolerant. A perennial evergreen subshrub, it keeps its foliage year-round and blooms profusely, with flowers lasting several weeks from mid-summer till Fall. It withstands both hot, humid weather and cold winters, so it's perfect for balconies. It's low maintenance, requiring full sun and watering once every two weeks. It provides a sweet, relaxing fragrance for your balcony, and its flowers and leaves can be used for teas, cooking, and crafts. Such a versatile plant!
---
This product was recommended by Lukee Li from Neutypechic
In tropical and subtropical climates, staghorn ferns can thrive outside in more shaded regions, but in more temperate climates, they must be brought indoors as soon as it becomes chilly. These ferns can live in a container but perform better mounted onto a board or other surface (you'll want some peat-like material between the fern and whatever it's connected to). In their natural environment, these ferns can be seen growing on the sides of trees. It can hang gracefully from above on a balcony, giving you endless decorative possibilities. Since these plants don't have roots, they primarily absorb nutrients and moisture through their fronds. Thus before deciding where to place them, have a proper watering strategy in place.
---
This product was recommended by Chris Coleman from RV Talk
The Hibiscus plant is one of the most colorful plants you can grow on your balcony. It is known for its large beautiful flowers. It is a perennial houseplant that can live for many years. It loves sunlight so placing it outdoors will really make it happy. It flowers during summer so you are sure to enjoy many of its blooms during summertime. It is also very easy to care of as long as you water and prune it regularly.
---
This product was recommended by Jennifer Curtis from She Cooks She Eats
This is one of the most beautiful plants I've ever taken care of, and they are perfect for pots. The flowers are beautiful and fragrant, and in the evening breeze, you'll smell its relaxing fragrance as you relax and unwind with a cup of tea. It's hardy, easy to maintain, and it loves sunlight. It's easy to shape around fences or stakes, and hardy enough not to snap. This is a great plant if you're looking for your first one!
---
This product was recommended by Ayelet Faerman from Verdant Lyfe
The Monstera Deliciosa is the best and most loved balcony plant. These plants are pretty tolerant of most balcony conditions and are not too picky. They like part-sun or shade areas with bright light and grow nice and big leaves that make a statement on any patio or balcony.
---
This product was recommended by Jean Chen from Cicinia
Caladiums grow in a height of 10 inches to 2 feet tall. It is a heart-shaped plant that easily grows and lives. This plant has a creamy white center and veins. The border of the leaves is green and it can be put under the sun or shade. It is perfect to be put in a pot or in a hanging basket. The leaves are fragile but they can be recovered when you pay careful attention to them by protecting them from the winds. It is not sensitive to diseases that let him live longer and grow vastly. This is useful in shading some part of your house or space. If you are about to buy another type of Caladium, you must be familiar with its label for you to provide an appropriate pot or basket for it since it grows 10 inches to 2 feet.
---
This product was recommended by Hannah Dworkin from USScrapYard
You can call this plant a 7 years old child who is able to do most of the work alone! It doesn't need frequent watering, just full or half-day sun. Also, this plant is really useful for beauty treatment, face masks, and burns. It is also excellent for your dental, oral, and even digestive health. It looks nice and is pretty useful too! A must for every household really!
---
This product was recommended by Sara from USTitleLoans
CobraCo is the best option that brings charm on display when you are thinking of decorating your outdoor living space. This attractive horse trough planter can be used on a wall, the balcony, and under a window, or shelf to showcase your taste in flowers and plants. CobraCo plant enhances the beauty of outdoor places with adjustable brackets mounted on 2-6 inches wide railings, perfect for wall escalating or use on deck fences. Moreover, CobraCo comes in a wide range of stylish black finishes and a coco liner, plant stands, and fire pits. This horse-trough planter has a sturdy framework feature that increases the beauty of outdoor places and makes them incredible.
---
This post contains affiliate links. Affiliate disclosure: As an Amazon Associate, we may earn commissions from qualifying purchases from Amazon.com and other Amazon websites.