This article showcases our top picks for the
Best Plants For the Home
. We reached out to industry leaders and experts who have contributed the suggestions within this article (they have been credited for their contributions below). We are keen to hear your feedback on all of our content and our comment section is a moderated space to express your thoughts and feelings related (or not) to this article 
This list is in no particular order.
This product was recommended by Michael Aphelion from The Spreadsheet Page
Snake plants come in a variety of shapes! It has cool patterns, is tough and grows straight up. You might also like to know that these plants are said to purify indoor air. Whether or not that is proved, I can say that the green plant does give me a sense of calmness and touch of fresh nature in my room. And by the way, these plants are drought-tolerant. They can go up for 2 whole weeks without water! So, if you forget to water them for a day or two, you don't have to worry. Even if you leave on a two-week trip, the plants will still be alive and well.
---
This product was recommended by Sara Graves from USTitleLoans
Want to make your home space more inviting and attractive, there can't be a better option other than the white bird of paradise. Grown by the expert growers of Costa Farms, this beautiful plant features solid green foliage that can be placed under bright, direct sunlight. You can use the while bird of paradise to fill the empty corners of your home, add a vertical presence to your room, or break up an expanse of empty walls. Besides, you need not give too much water as this plant requires only 3 cups of water once a week. The white bird of paradise adds a palm-like texture to balconies, patios, and decks and makes your outdoor spaces look more attractive.
---
This product was recommended by Mark Liu from IMARKU
Pothos is no-fail one of the best house plants for the home. It is a hardy plant that requires low maintenance, perfect for hectic homeowners who want some greeneries inside the house. What's lovely with pothos is that it is very fun to style. You can simply put it in a pot, hang it and let its vines drop down beautifully, or let it crawl up a vining stick. There are many ways to design pothos and they are all a beautiful addition to your home space. There are many varieties of pothos you can choose from to match your home. I find the prints of variegated pothos especially striking when backdropped against a plain wall.
---
This product was recommended by Morgan Lilker from Watches of Today
It's a combination of multiple factors. Bonsai trees encourage their caretakers to learn the art of zen and find inner peace by caring for and trimming the tree, they're ideally suited to life in a family home, thrive indoors, and have an innate beauty that can, and will, woo even the most hardened souls.
---
This product was recommended by Alexa Justine Callada from Kostex Garage Repair
Costa Farms Aloe Vera Live Indoor Plant Fresh from Our Farm 7-Inches Tall, in White-Natural Décor Planter, Great Gift is a great gift for any occasion. It's a fresh plant that has been grown on our farm in the Costa Rican countryside. This plant will bring life and color to your home or office and it is also an attractive decoration piece that you can use as a centerpiece.
---
This product was recommended by Richa Kedia from Simplifyplants
Rubber plants are beautiful indoor plants with thick glossy leaves that cannot go unnoticed. It is an easy-to-care-for plant that is beginner-friendly as well. The primary reason every home should have at least one rubber plant is its ability to clean air. According to NASA, they can remove up to 60% of toxins in the air, including harmful chemicals like formaldehyde, which comes from insulation, furniture, etc.
---
This product was recommended by Isla Zyair from obesitycontroller
If you are looking for low-maintenance plants that will thrive with minimal care, succulents and cacti are an excellent option. They are among the best plants for home because they are drought tolerant and can store water in their leaves, stems, and roots. They are heat resilient and can endure full sun and moderate shade. Cacti and succulents require little maintenance and can be grown in various containers.
---
This product was recommended by Isla Zyair from obesitycontroller
Flowering plants are also a good choice if you want plants that will add color and life to your home. One of the most popular options is roses. This plant prefers moderate to full sun and needs regular watering. They are relatively easy to grow and require little maintenance. Roses come in various colors and can be grown in full sun and partial shade. In addition, roses have a long blooming season and provide excellent cut flowers.
---
This product was recommended by Richard Clews from Pants and Socks
The Philodendron is a beginner-friendly plant that adapts to almost any conditions. It likes the shade; it likes some indirect sunlight. It doesn't stress when moved between pots or from a pot to soil. The plant itself is beautiful, with a lively green that sets it apart from other leafy plants. A good addition to a collection – and also works as a standalone plant.
---
This product was recommended by Cornelius Fichtner from PM-Exam-Simulator
The Christmas Cactus is a low-maintenance plant that combines features of a cactus, flower, and leafy plant. Its needles look like leaves; flat and wide. It has flowers that spruce up your interior. And it's very low maintenance, being a cactus. I love it as a home plant because it doesn't need much sun nor water – handy, as I often forget it's there!
---
This product was recommended by Stacy Lewis from Eternity Modern
With its vibrant green leaves, this tropical houseplant can automatically brighten a gloomy room. Plus, they are non-toxic too. So if you have pets at home, this plant is a safe bet.
---
This product was recommended by Jean Will from Cicinia
It's a lovely tropical plant that may be used in any room! Keep it alive, and you'll be surprised. You should keep it near a window that gets a lot of sunlight to get the best results. *Purify the air in your house with the help of this plant. It's the perfect houseplant for both aesthetic and health reasons!
---
This product was recommended by Amanda Ghanbarpour from My Vintage Map
They grow quickly and are low-maintenance. I water mine about once a week but they have survived for even two weeks without water. Pothos also seem to do well in all types of lighting. I have one in our living room with low natural light and another close to a bright window, and both have done very well.
---
This product was recommended by Emily Che from Poly Furniture Supply
The peperomia's strongest feature is that it can tolerate almost any level of sunshine, so even if your little studio apartment doesn't have ceilings that soar to the heavens, you can still get one. A happy little plant, it might even produce a few blossom spikes annually.
---
This product was recommended by Phi Dang from Sidepost
A popular choice for indoor plants, spider plants are known for their ability to purify the air. They're also easy to care for, making them a great option for those new to plant care.
---
This product was recommended by Phi Dang from Sidepost
A popular choice for indoor plants, fiddle leaf figs are known for their striking foliage. They're also relatively easy to care for, making them a great choice for busy homeowners or those new to plant care. If space is an issue, you can get Ficus Lyrata bambino which is a smaller type. Ficus Lyrata is also commonly used for home staging.
---
This product was recommended by Phi Dang from Sidepost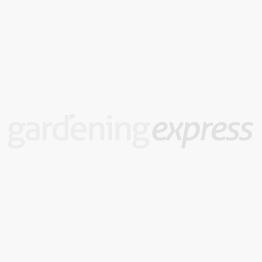 Fatsia japonica is a species of flowering plant in the Aralia family. The native range of Fatsia japonica extends from southern China to Taiwan and Japan. It has been introduced to many other countries, where it is often grown as an ornamental plant. Fatsia japonica is a large evergreen shrub that can grow up to 8 m (26 ft) tall and 5 m (16 ft) wide. The leaves are palmate, with 7-9 lobes, and are 20-40 cm (8-16 in) long and 15-30 cm (6-12 in) wide. The leaf surface is covered with a white waxy bloom. The flowers are borne in large panicles up to 60 cm (24 in) long, and have small white petals. The fruit is a black drupe, 8-10 mm (0.3-0.4 in) diameter.
---
This product was recommended by Cindy Corpis from SearchPeopleFree
The Money Tree is a low-maintenance houseplant that is said to bring its owners wealth and luck. Bring life to a home's brilliantly lit room, a porch that is just gently shaded, or a shared green space with the office.
---
This product was recommended by Karissa Clark from LoansJury
In late spring and early summer, this Oxalis triangularis produces exquisite, clear violet flowers. It is a beautiful plant that grows easily both in the ground and in containers. Create an edge or container garden with these low-maintenance plants. They feel at home on windowsills throughout the year. It is simple to plant these lovely, compact plants in your garden or house. Simply snip off the plant's top and let it root into the soil for future growth. Beautiful in their very own sense, these indigenous species are a sight to behold.
---
This product was recommended by Jason Cordes from CocoLoan UK
According to The Little Book of House Plants and Other Greenery, Pilea peperomioides thrives best in a shady position (or winter windowsill) with weekly watering. Bonus: Replant the offshoots that emerge from the stem's base and offer them as gifts.
---
This product was recommended by Lyle Florez from EasyPeopleSearch
If you prefer to water your plants, Chinese evergreen is a wonderful choice, Fried clams. Aglaonema can resist high water levels and comes in various colors, including green, pink, white, and red.
---
This product was recommended by Huzaifa Ahsan from FindPeopleFirst
Peace lily plants are the best plants for home as they are easy to care for and give plenty of visual clues about their needs. To care for peace lilies, you'll need to water them once a week or so. However, if you forget, the plant will wilt dramatically to let you know it's thirsty and perk right back up again after. It can tolerate low-light environments, but you're more likely to get those lovely white blooms if it's in medium to bright indirect light.
---
This product was recommended by Kelvin Stewart from USBadCreditLoans
This ficus tree is one of my favorites. It grows up to 25 feet indoors and is less fussy than its popular cousin, the fiddle-leaf fig. When it comes to light, it thrives when it is indirect and bright. Maintain soil moisture during the growing season, summer. Winter soil needs less moisture than summer soil.
---
This product was recommended by Bobby Peel from Best Golf Accessories
The ZZ plant is remarkable because it can withstand drought. This plant is a wonderful welcoming present since it is said in certain cultures to beckon friendliness and wealth to the area.
---
This product was recommended by Stella Cooper from PaydayLoansUK
Give your home a pleasant smell of this beautiful live orchid plant. This purple phalaenopsis orchid plant is 16-30 inches tall and arrives 75 to 80% in bloom. It is perfect for an indoor location like a living room, bedroom, kitchen, drawing room, and bathroom. It comes in a 5 inches blue and white ceramic container. It's advanced packaging from hallmark flowers ensures the live plant's safety throughout the shipping process. The orchid plant can bloom for up to 3 full months with proper care.
---
This post contains affiliate links. Affiliate disclosure: As an Amazon Associate, we may earn commissions from qualifying purchases from Amazon.com and other Amazon websites.