This article showcases our top picks for the
Best Multiplayer Games
. We reached out to industry leaders and experts who have contributed the suggestions within this article (they have been credited for their contributions below). We are keen to hear your feedback on all of our content and our comment section is a moderated space to express your thoughts and feelings related (or not) to this article 
This list is in no particular order.
This product was recommended by Scott Hasting from BetWorthy LLC
This action-adventure game is my family's favorite. It involves playing as a character and performing heists in order to survive. It involves the character running around, shooting, and driving vehicles in order to evade any enemies. I love that this game excites our family so much that adrenaline and endorphins rush in our bodies. I also love that that it has an online multiplayer mode so our family can cooperate and do activities like heists together within the game. This is really an exciting game.
---
This product was recommended by Craig Miller from Academia Labs LLC
This zombie-apocalypse-inspired survival game is definitely my favorite. My friends and I love playing this game because we get to cooperate with each other, plan our steps together, and help each other survive in the game's chaotic world. The storyline is very engaging too! It involves us fighting Spitters, Boomers, Jockeys, and the dreaded Tank so we need enhanced and careful communication. I am proud to say that this game has made our friendship better because we now communicate with each other better.
---
This product was recommended by Dan Alder from Levvvel
One thing I love most about Destiny 2 is its concept which is very entertaining especially for gaming enthusiasts like me who loves team based games, and those with complex story lines. It's what makes a game more interesting – the plot twists and the unusual of it. It has expansion packs which strengthens the plot of the game and its story line. Destiny 2 had a lot of improvements too which only shows that the game developers are continuously revamping the system to make it better and more engaging for its avid users. It fleshed an even more robust story, and impeccable character progression as well.
---
This product was recommended by Dan McCormick from Perfect Brew
Call of Duty: Black Ops III is one of my favorite multiplayer FPS games on PS4. The game takes place in a dark and gritty future (2065 to be exact) where the characters you play have been cybernetically enhanced and each possess unique and fun abilities. It adds a level of gameplay that definitely changed the way Call of Duty was meant to be played – and the fact that it supports 4-Player split-screen for local play is just icing on the cake so you can enjoy the game with friends and family!
---
This product was recommended by Aviad Faruz from FARUZO
The main concept of this game is battling for royale titles which revolves around killing off other players and becoming the last one standing. It may be cute and child-like as it's endgame is to be a massive jelly bean-like creature and bounce your way through obstacle courses to be the first one through the finish line. While it isn't violent like most multiplayer games, you'll surely get frustrated should you not end up winning or surviving the challenge to get into the next round. Winners however get crowns and advancement to even more complicated obstacles.
---
This product was recommended by Harriet Chan from CocoFinder
An highway racing game supports multiplayer and adds fun free of cost. You can score high points by driving long distances overcoming the distractions on the path. A thrilling game and adventurous too. The score adds when you drive at high speed, and you will receive regular updates on this game with enhanced features. There are options to customize your vehicle and explicit controls to boost your speed and apply the brakes on time.
---
This product was recommended by Harriet Chan from CocoFinder
There are 11 mini-games available in this combo pack. Nearly four players can play the game at a time. It serves as the best multiplayer kit to engage during a party. You can find games like snake, tanks, goldfish, Football, skateboard race, sumo, rally drifters, alien tennis, feed a pigeon, micro speed cars and Chicken races. Use a single button to play these games. Compete with your friends and have great fun without any regrets.
---
This product was recommended by Daniela Sawyer from FindPeopleFast
One of my favorites. This game features realistic cars and tracks. The vehicle's physics is extremely good. Points can be earned by winning in the races or by driving faster than the other cars. On-the-fly competitions can be engaged while free driving, which sometimes feels surprisingly nice.
---
This product was recommended by Daniela Sawyer from FindPeopleFast
A nicely created natural environment of an alien world, this survival game sets the player in a post-apocalyptic setting, showcasing the harshness of the world with a struggle to survive. Being able to play with three other players online, this multiplayer game makes the player feel immersed in the game world.
---
This product was recommended by Daniela Sawyer from FindPeopleFast
An action adventure game that leads the player into the world of the Transformers. With a large cast of playable characters (over 40), this game suits the needs of all types of players. There are autobots and decepticons. Various types of shootout adventures are involved. Taking challenges increases the user's XP and level that grants more gear boxes. Some of the challenges include killing 100 enemies, killing 5 titans and many more. The most beautiful thing I like about this game is the realistic looks of the Transformers, and my ability as a gamer to control their actions. It feels really nice.
---
This product was recommended by Robert from Dog Gear City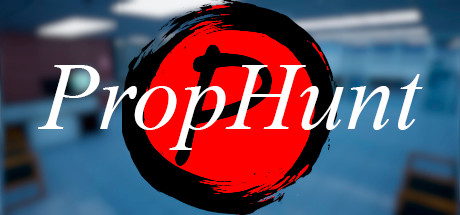 The reason I suggested this game is because it is just a really fun game to play with your friends or family, especially if you are already in the Fortnite scene. There are enough maps and so many props you can turn into without making the game boring and repetitive. I also love how unpredictable the game can be especially if you are a hunter because you never know what prop your friend has turned into. This makes it so hard to find them. It's a great game to play if you are looking for some good laughs with your friends.
---
This product was recommended by Olivia Tan from CocoFax
The Animal Crossing series may well be one of the most relaxing of all time. It gets even better when you add other players into the mix. Invite players to your island, inhabited by animals, to check out your personal house, the friends you' ve made, and even partake in the turnips and fruits you have available. It's the next best thing to hanging out with friends in real life, which has been an admittedly difficult thing during the COVID-19 pandemic.
---
This product was recommended by Matt Perry from BuyMoldavite
This multiplayer building game is best for people who have a very good imagination. It allows players to build structures and interact with other players to complete tasks together. I love that this game enhances creativity and collaboration like no other. It even uses analytical skills as you build structures and compute for the number of materials needed to complete them. Hence, it is a combination of many different skills.
---
This product was recommended by Tony Grenier from Instrumental Global
This fighting game aims to launch their opponents off the stage and out of bounds. Hence, players have to damage their opponents in order to win the game. Since my friends and I can be very competitive at times, this is our way of collaborating and competing at the same time. It has built our friendship stronger, and I am very thankful for that.
---
This post contains affiliate links. Affiliate disclosure: As an Amazon Associate, we may earn commissions from qualifying purchases from Amazon.com and other Amazon websites.